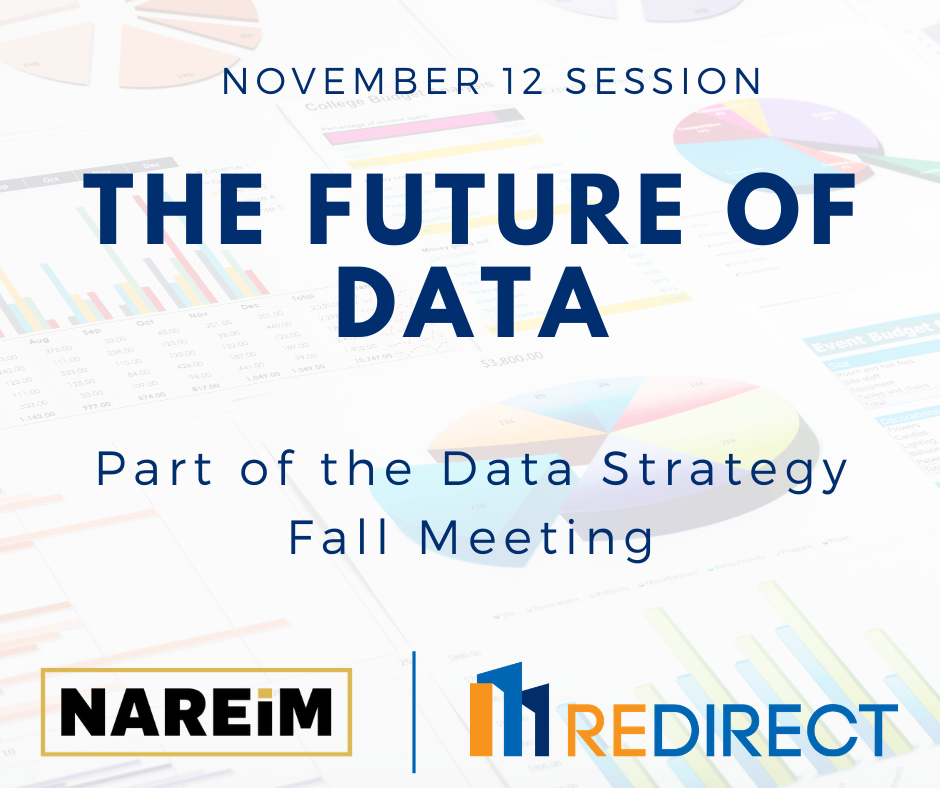 NAREIM Data Strategy
Virtual
|
Nov 10, 2020 — Nov 12, 2020
What value does your data have? Join NAREIM's Data Strategy meeting virtually to dive into the practical application of data analytics as well as the realities, challenges and best practices of implementing data strategies - and how information-enabled real estate investment management businesses are driving performance.
Real estate is a complex and nuanced asset class and the industry regularly speaks about the skills that asset and portfolio management and acquisitions professionals need today to fully utilize the power of the data in their firms. But what skills do the tech and business support teams need and is it enough? Is there a skills gap when it comes to third party advisors and in-house personnel? Do you need a department, rather than a project?
REdirect's Josh Malinoff will lead the 5pm, November 12 session on "The Future of Data" alongside our Director of Technical Services, Jason Schedler. Don't miss it, click here to register.
Who's Attending