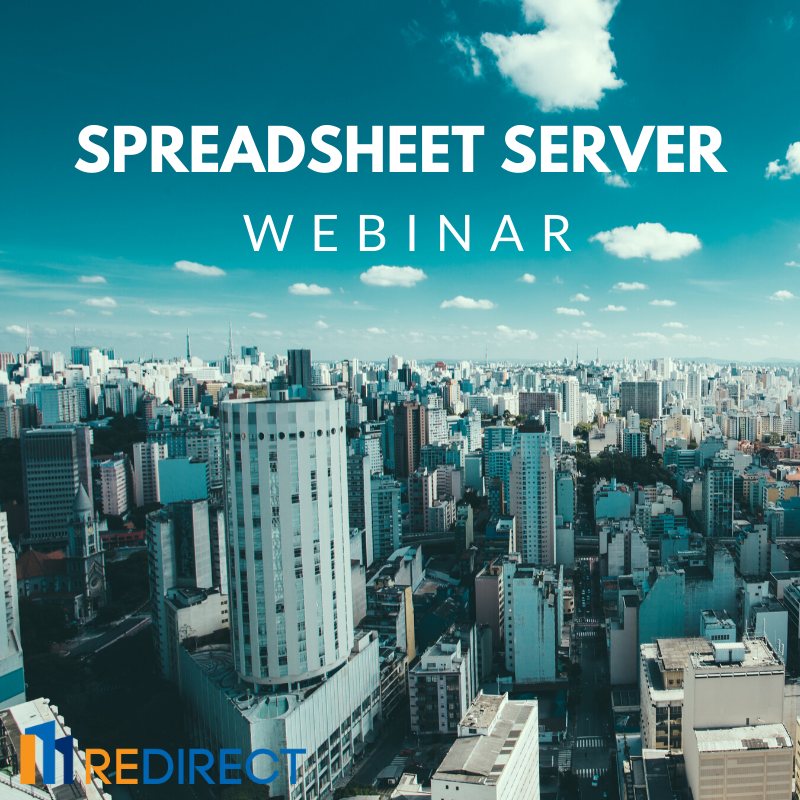 Spreadsheet Server Webinar
Online
|
May 5, 2020 — May 5, 2020
If you're using Excel to manipulate and analyze your MRI or Yardi data, you can further empower your team by giving them tools to create boardroom-quality reports, view detailed dashboards, gain key templates, and drill down into live data, without ever having to leave Excel.
Provide Accurate Answers to Current and Future Questions From Your ERP Data
With a direct, live connection to your ERP you can easily report on and analyze data by drilling down from summary to transactional detail, without IT help. This enables you to get a handle on costs in the short term and to answer new questions that arise over the coming weeks.
Build the Reports You Need to Quickly Make Sense of Your Business
During these uncertain times, there are specific reports that you must monitor frequently. Spreadsheet Server makes it easy to build refreshable reports to help answer common questions around cost control and forecasting like:
· Rolling Cash Flow Statement - Provide cash balance visibility on the next key reporting date
· Payables Aging – Easily monitor when your debtor liabilities are falling due.
· Receivables Aging – Manage cash flow by forecasting future collections.
· Receivables Applied Receipts – Track customer receipts to ensure collections are on schedule.
Enable Remote Workers With Self-Service Access to the Information They Need
Technology can play a central role in ensuring employees can work remotely without sacrificing productivity or data security. By providing self-service Excel-based reporting tools, you can help your team access accurate, real-time data, using their existing skills.
Click here to register and save your seat. See you soon!
Who's Attending