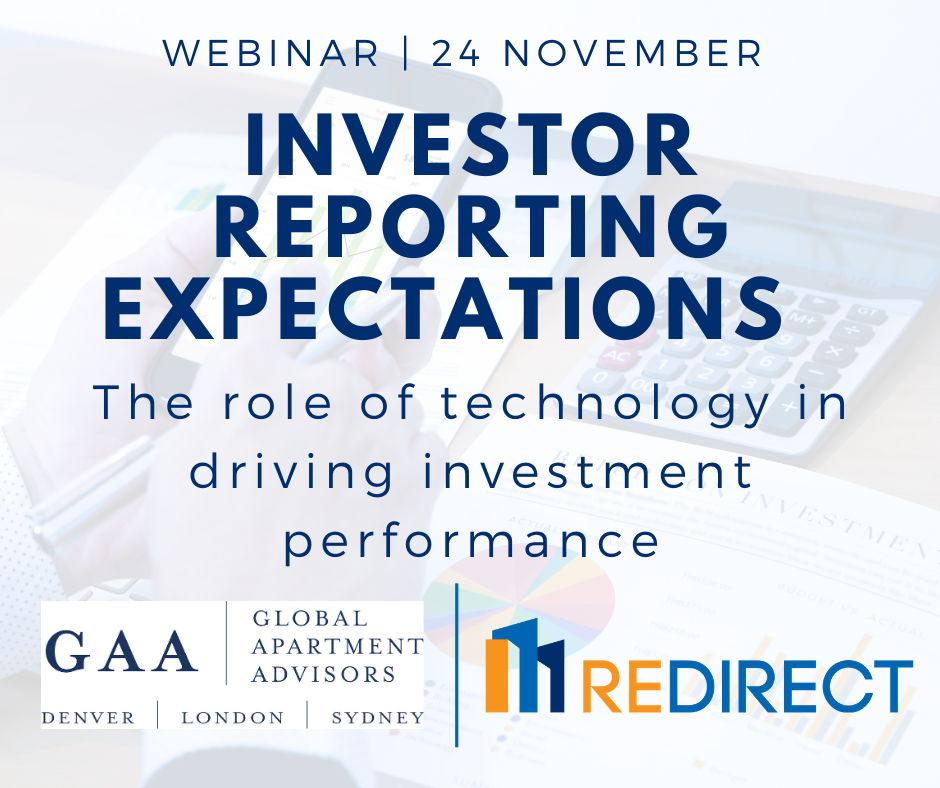 Nov 24
Webinar
About this Event
Join us for a new panel discussion, Asset Management: Driving Investment Return and Performance Reporting. Held on 24 November, 1pm BST/8am EST.
Click here to register
.
The session is seeking to unmask the often conflated worlds of 'asset management' and 'property management' to the European investment community, who are still finding their feet in this new 'multifamily housing' frontier. The conversation will be lead by
Josh Malinoff
a Principal of REdirect, supported by David Woodward (CEO of Global Apartment Advisors), with the session moderated by REdirect's International Managing Director
Rob Crichlow
.
Through the advisor work that GAA does across the world, a recurring theme is the natural gap in understanding between fund managers new to the sector and their property management advisors, who themselves are learning 'on the job'. This discussion seeks to bridge some of the gap.