Infrastructure Services
REdirect's Infrastructure Services are customized for each client's unique needs and business objectives with an emphasis on on efficiency, confidentiality, and regulatory compliance. Our Infrastructure solutions focus primarily on management of network environments, cybersecurity, and server infrastructure.
Network Infrastructure & Environment Management
Network management and monitoring is critical to your business. However, managing components like firewalls, routers, switches, and load balancers can be time consuming and prove to be an ineffective use of internal IT resources. Instead, keeping on top of your network infrastructure—day-to-day network operations and maintenance—can be handled by REdirect's team of experts.
Our comprehensive network management services include:
Implementation and support of WAN and LAN networks

Network discovery and analysis

Proactive device monitoring

Trouble reporting and resolution

Trend usage analysis and capacity planning

Network security management

Implementation of NetworkServer Infrastructure in physical (on-premise or hosted) and virtual (on-premise via VMWare, or cloud-based via Azure and Amazon) environments
Your business can only run as smoothly as your infrastructure allows. Thus, expertly administered and managed IT systems are a must. At REdirect, we set up servers customized to meet your business systems' needs, while ensuring the highest level of security, scalability, and availability. With our professional support, we pledge that your mission-critical servers will have the latest versions of security patches installed to ensure reliability.
CyberSecurity
When it comes to Cybersecurity, real estate organizations must consider the following questions:
What are the new cybersecurity risks that could affect your organization?

Does your organization have a cybersecurity program that is ready to handle the challenges of evolving cyber threats?

To have an effective risk management, what key indicators should you be reviewing at the board or management level?
REdirect's cybersecurity service keeps your technology environment safe, secure, and in compliance with highest security standards. Our security controls are designed to industry consensus best practices by senior security professionals. We hold security framework to the highest level of operational excellence and best-in-class technology.
For our managed services clients, our cybersecurity and compliance approach offers:
Data Loss Prevention (DLP)

DLP policies to help identify and protect your organization's sensitive information.

Mobile device management that helps manage mobile access across a wide-range of devices.

Data Governance

Data management, archive, and retention policies.

Threat Management

Mail filtering

Anti-malware policies

Domain Keys Identified Mail (DKIM)

Mail quarantine management

Third-party, network penetration testing

Business Continuity and Crisis Management

Facilitate development of organizational business continuity plan

Develop recovery plan that includes plan overview, emergency response approach, and systems recovery procedures.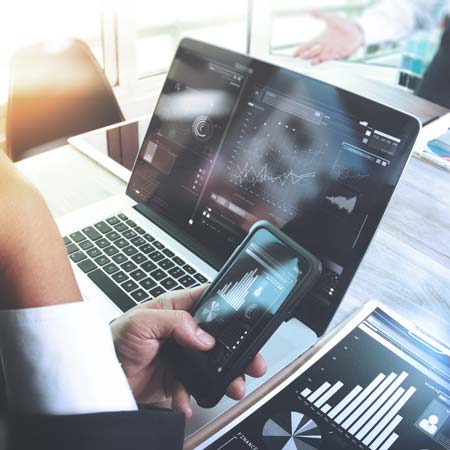 Start a Project
Service Features & Benefits
Network Environment
Physical or Virtual Server Infrastructure
Cybersecurity
Contact Us Today!
Talk with a REdirect Employee about how we can help with your real estate software solutions.
If you need some assistance or guidance, we would love to hear from you. Just fill out the form below and one of our ace team members will be with you shortly.
REdirect Consulting stores emails for our own reference. We won't share your email communications with any third parties for marketing purposes without your permission. If you would like to learn more, please call us or visit our Terms of Service or Privacy Settings page.
Forms marked with * are required.