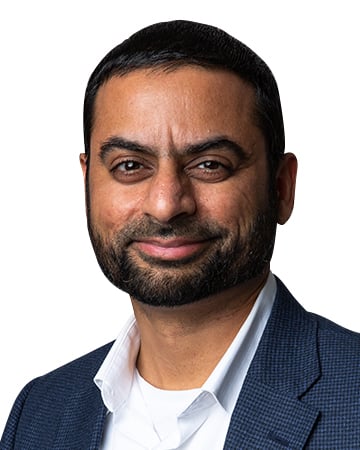 Across the United States and even around the world, there is an indisputable new player on the real estate scene. Just as Uber lodged a thorn in the side of the taxi industry, so, too, has Airbnb—in tech world speak—disrupted the hotel industry.
While "disruption" may be too strong (or played out) a word to describe the effect of Airbnb (or others such as Vacasa, VRBO, or HomeAway) on real estate property management and investment, the growing popularity of short-stay rentals does have important implications for our clients.
After all, it's not just tenants who rent out their own residences for a night or a weekend to out-of-town tourists. Traditional landlords, too, are increasingly eschewing year-long leases in favor of the Airbnb weekender. One landlord tells Bloomberg News that, since refocusing his fourteen San Diego homes from traditional leases to nightly Airbnb rentals, he has seen a 20 percent increase in his profit margin.
What's more, some people are turning "Airbnb-ing" into a near full-time gig. These would-be profiteers sign year-long leases for desirable properties and then, often unbeknownst to the homeowner or property manager, list the units on Airbnb. Since the website doesn't include the addresses of the marketed units, it is difficult for owners and property managers to find out, or for city managers to enforce existing or new home-sharing rules, like those passed in San Francisco.
Whether or not you want to enter the short-term rental market, there are several steps that all property owners and managers should take in the Airbnb age.
1. Electronic keying
Electronic, keyless entries are a reliable and increasingly available alternative to traditional deadbolt locks. While requiring a bit of investment, electronic keying eliminates the risks of losing keys or unapproved copying of keys, and is more efficient and secure than old-school passcode-protected lockboxes.
So-called "smart locks" are even more savvy than electronic, punch-coded locks. Authorized users can simply unlock the door with a swipe of their smartphone, and landlords can grant access for specified dates only. What's more, landlords can even receive notifications when an authorized phone unlocks a door, letting you know at all times who is in your unit.
2. Surveillance
While the use of twenty-four-hour surveillance equipment is questionable—and indeed illegal in some places—many Airbnb hosts find it useful to install a state-of-the-art surveillance camera before even letting a renter in the door. Online profiles aren't always wholly accurate, and for Airbnb hosts, having someone in your home "site unseen" is unsettling, which makes systems like Ring—which provide high-definition, widescreen views of anyone at the door—a wise security move.
For the record, Airbnb is extremely clear—and rightfully so—about the need for landlords to notify their guests about any surveillance equipment.
3. Upgrade or Modify your Real Estate Software
Some real estate management software systems are already accommodating the new short-term rental space. Yardi, for instance, has partnered with an electronic key management company to help you keep your short-term rentals under control.
It is also possible to modify your existing platform like Yardi to account for the fees that you may charge your tenants who choose to Airbnb their rental. MRI users, too, who may be looking to nibble away at their vacancy rates, can set up additional unit types to help differentiate and better account for the units that have been "Airbnb'ed" vs. traditional leases.
---
Whether or not you decide to participate in the short-term rental market, the entire real estate industry should take note of the implications and innovations sparked by this ever-growing space. And, as with so many other "market disruptions," the right technology can help you navigate smoothly.