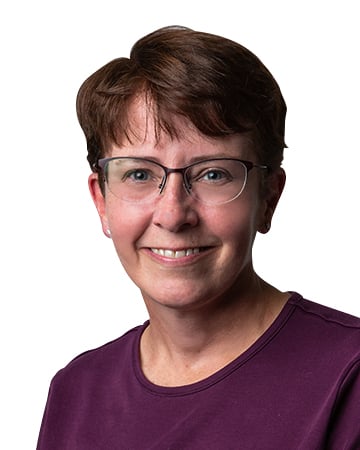 Article by
Director, REdirect Assist
Since MRI's 2015 release of its award-winning real estate software system, MRI X, and its latest version, MRI X.4, it's created quite the industry stir.
Overflowing with new and notable features, there's nearly no limit to what its users can do. That said, we've taken it upon ourselves to share its highlights. Here are our top nine features and updates for MRI X that we love the most:
MRI Software: Going, Going, Global

With a quarter of its business in markets outside the United States—and with a view to doubling this percentage in the next five years—a big focus for MRI has been improving its International Module. Already, MRI X has been enhanced with this target international audience in mind: preferences can now be set and saved at the individual user level. One seemingly small—but much appreciated—example is your ability to turn off hotkeys if you would rather use those key combinations to input special characters. You can even select the format of dates and numbers. This is particularly relieving to users outside of the U.S. who order dates by DD/MM/YYYY. (Cue the happy dance worldwide!) Setting and saving individual user preferences is arguably the crowd favorite—as it wasn't available prior to MRI X.

Of equal significance, you can now present a financial statement with two currencies presented on the same page from Core. This is a fairly complex ability that sets you up to create custom reports in ways unprecedented for international users.

Another key new capability for international users is the revaluation tool. The new tool in X.4 has really simplified things, yet is both more complete and compliant. Revaluation now includes items posted directly to the Journal table, and follows standard rules for foreign currency transactions. Increasing compliance related to reporting gains and losses on foreign currency transactions is a big win for MRI software in the global marketplace.



Pick a Browser, Any Browser (Or Device!)

No matter what your browser of choice—Firefox, Chrome, Safari, or Explorer—utilized on any device of your choice—your desktop, tablet, or smartphone—MRI X is optimized to look beautiful. Its elegant, streamlined, and device-agnostic appearance is matched by an equally clean, intuitive, and enjoyable user experience.



Options? Reach for the Cloud

MRI software offers three different options for users looking to use MRI X Software-as-a-Service (SaaS), known in layman's terms as a cloud-based service. The three cloud options are Core, Flex, and Prime, in order of cost and benefits, with Prime offering the highest security protection.
Also notable is that MRI X—unlike some of its real estate software competitors—can be hosted on your own servers, which may be a huge factor for some companies—particularly those with their own, robust, in-house IT departments.



Search & Report

Previously, MRI software users who migrated from MRI Windows to MRI Web had been disappointed that the web-based version no longer included the Report Search function or their favorite shortcut keys. In MRI X, the Report Search function is back, and better than ever.
In other ways, too, earlier web-based versions of MRI software weren't as user-friendly as the Windows version. This was particularly true for commercial clients and back-office users. But with MRI X, the same simple, attractive, and intuitive interface that users know and love on their desktop is perfectly replicated on their iPad or Android when they're out in the field.



User-Friendly by Design

MRI has done a fabulous job at adapting feedback since the launch of MRI X and smoothing out design elements focused on expedience and efficiency. Now, MRI X.4 boasts an enhanced design and sleek interface built for the optimal user experience. Featuring a flat menu structure, configurable dashboard views, a modern layout, and much more, MRI X enables quick access to your data.

One of the best features demonstrating MRI's major improvements in usability is its hierarchy navigation. What this means: A Navigate Hierarchy link has been added to the Building, Suite, and Lease pages, allowing users to smoothly and swiftly search and navigate between buildings, suites and leases without having to use the at menu.



Your New Favorite Feature

Users will quickly realize that one of their favorite new features of MRI X is its ability to retain, or "favorite," your unique customizations, such as custom reports, oft-visited pages, etc. These favorites are stored and displayed in the dashboard view, giving you a quick glimpse at all the information that you need at a glance, whenever you need it.

(Note: MRI software users who are still using Windows will have to update their user-interface "view" customizations to web pages.)



Simple Search, Comprehensive Results

Surely one of the most notable and crowd-pleasing new features of MRI version X is its smart, comprehensive, yet incredibly easy search function: MRI • GO.

Imagine this: You're a property manager with 1,001 things to do today. You receive a phone call from an irate tenant, upset that a red Volkswagen is parked in his parking spot. Simply type in "red" in the MRI • GO search box, and it will instantly pull up the record of every tenant, guest card, or vendor who has the word "red" in any of their fields. In just seconds, you can discern that tenant Jane Smith owns a red Volkswagen, and you can immediately drill down to get her contact information and ask her to move it.



B&F: Budgeting & Forecasting, Brilliant & Forward-Thinking

Version X.4 includes major enhancements in Budgeting & Forecasting (B&F) including improvements in usability, increased flexibility for expense allocations, straight-line rent calculations, and now three reports that can be used at a consolidated level: annual budget comparison, pro forma detail report, and pro forma summary report. A B&F feature was also added to the MRI • GO. Additionally, workbook approval can be done on multiple budgets (rather than budget-by-budget approval)—a huge time saver, and calculated totals have been added to occupancy/vacancy reports, recovery calculation reports, or monthly suite forecasts.



Satisfying Your IM Suite Tooth

MRI software has long been one of the most powerful, flexible, and popular software solutions for property managers, and just recently, it has burst onto the investment management (IM) scene. MRI now provides three products that work together to create one incredible, robust offering: Investor Management for data aggregation, portfolio and investor reporting; Investment Accounting for automating consolidations and managing capital transactions; and Investment Modeling for valuing, forecasting, and modeling.

What now?

With our nine favorite features plus other handy new aspects and modules to boost MRI X performance even further—like MIX and MAX—there's a lot to consider. To help you determine whether MRI X may be right for your company, schedule a consultation with us today.