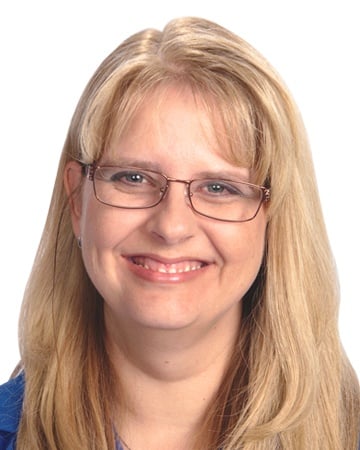 Article by
Director, Western Region
New year. New decade. New investment? If the last decade is any indication, 2020 is going to offer an incredible ride in the real estate space. So, what real estate trends can we expect to see in 2020? Let's break them down piece by piece, from overall trends to housing and commercial, so you can get ahead of what's forecasted right now.
Overall Investment Trends for 2020
Investing in real estate continues to be a great option for almost any investment portfolio. Whether you want to jump in with both feet and purchase or build an investment property outright, or just dip your toe and invest in a functioning property, you are bound to see the low risk and good profits that the real estate industry offers.
For the new and lay investors, a few overarching trends are expected in 2020:
Joint ventures—where you pool your money with others to invest in larger real estate investments—will be something to consider adding to your investment portfolio in 2020.
Rental properties continue to be great options for both new and seasoned investors. If it's working, why change it, right?
If you'd like to invest in real estate but would rather be less hands-on, then participating in a Real Estate Investment Trust (REIT) might be the answer for you.
Predicted Hottest Investment Areas
THE place to invest in residential real estate in 2020, according to MarketWatch, is Boise, Idaho, followed by McAllen, Texas, and Tucson, Arizona. Boise being an up-and-coming market aligns with what we've been hearing at RE conferences as well. Other forecasts also include Orlando, Florida, and Orem/Provo, Utah. According to the National Association of Realtors, additional hot markets experiencing greater home price appreciation than the rest of the country include…
Ogden, UT
Fort Collins, CO
Colorado Springs, CO
Dallas/Fort Worth, TX
Columbus, OH
Raleigh/Durham/Chapel Hill, NC
Charlotte, NC
Charleston, SC
Tampa/St. Petersburg, FL
When it comes to commercial real estate investing, the top three contenders for hottest market include Austin, Texas, Raleigh/Durham, North Carolina, and Nashville, Tennessee.
Trends in Commercial Real Estate + Retail
As tenant preferences and operating processes keep evolving, real estate businesses must continue to follow suit or risk getting left behind. Some things to keep an eye on in 2020 and beyond are sourcing changes—both urban and globally—continuing advances in technology like AI and the Internet of Things (IoT), and changing work environments like flexible workdays, remote employees, and flexible workspaces.
When it comes to retail investing trends for 2020, forecasters are expecting more retail closures, which is problematic for landlords since it's often difficult to replace empty spaces—especially large empty spaces—with profitable tenants. To combat this problem, some landlords will court non-retail businesses (gyms, hotels, co-working, etc.) to fill those empty spaces and add dollars to their bottom line. The trick is finding the right blend of retail and non-retail tenants to attract their ideal customers—or any customers, for that matter.
Trends in Residential Real Estate
Due to the demographic changes in homebuyers, with many new buyers falling into the millennial crowd, a main focus will be on residential construction—specifically starter homes—and inventory is expected to be tight. In addition, here are some of the residential real estate trends of 2019 that appear to be continuing into 2020:
Rent control will be a hot topic again in 2020. With rent control legislation having been passed in Oregon, New York, and California in 2019, forecasters believe this trend is here to stay. As a result, investing in these rent-controlled areas—and any others that join the pack—is expected to fall due to lower profits and landlords' inability to recoup expenses.
Trends + Technology Considerations
Technology will continue to play an ever-increasing role in property management, with AI and automated processes and procedures remaining the focus. Outside of low-income housing, Class A and B residential areas are demanding more advanced technology than ever before. They want ease and flexibility, whether it be through web-based work order submissions, online rent payments, or online package tracking, along with as many concierge touch points as possible. Several of the software programs on the market are catering to these requests, and you need to evaluate if now is the time to review your current software programs.
Want to take advantage of the real estate market trends in 2020? Contact us or visit our services page to learn how we can help you successfully take your real investment business into 2020 and beyond.