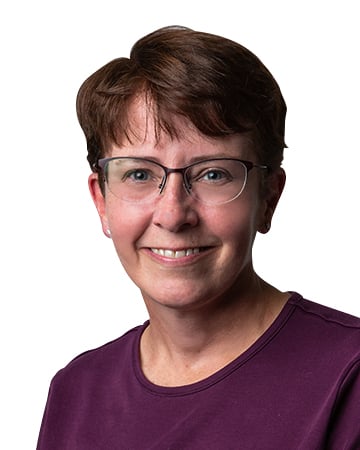 Article by
Director, REdirect Assist
We believe that our REdirect Assist team is the best real estate industry software support you will find. Our friendly and knowledgeable consultants have a wealth of experience in the real estate space and its software applications. Not only that, but they can often resolve your issues more quickly than software vendors.
But why take our word for it? Instead, we decided to introduce you to two of our happy customers and show you exactly how REdirect Assist has helped them. Read on to learn about the challenges they faced and the solutions we provided.
Client #1: Global Investment Management Firm
The first company in our case study, who we'll refer to as Client #1, is a large global investment management firm whose U.S. presence is based in the Northwest.
The organization is responsible for managing all aspects of portfolio information, from payable and receivable transactions to investment accounting and reporting for multiple funds. The company manages all types of real assets—industrial, office, retail, and multifamily.
The Challenges
Client #1 approached REdirect with three key challenges.
The first was volume. With 600 U.S.-based users, the volume of support requests and user administration tasks was becoming unmanageable. Handling these requests was a full-time job by itself.
Client #1's second challenge was procedural. The company uses a complex system of approval requirements before making changes to user access or making any updates that affect financials. Each step of the approval process must be included in the support ticket.
Client #1 was running into problems with their procedures because software vendors would adhere to their internal software approval processes, but not to processes required by our client.
The final challenge for Client #1 related to training. Due to robust legal regulations and internal company requirements, recurring periodic training around 1099s, budgets, and recoveries was required as a part of the new property on-boarding processes.
Significant changes to the relevant software systems also resulted in additional training requirements. All these training needs were becoming burdensome (in terms of both time and money) for the client.
The Solutions
The volume problem was the easiest to solve for Client #1. REdirect Assist allows us to take many of those support and administrative requests off their hands entirely. On average, we resolve about 150 tasks and requests for this client each month.
Next, we turned our attention to Client #1's processes and procedures. The REdirect Assist team worked with the client to identify four distinct approval workflows. We have added two more since we onboarded the client, as their organization, portfolio, and strategic needs have evolved. This drastically cut down on the time required to make changes and updates.
Reports need to be updated regularly in the course of Client #1's business, and projects like upgrade testing are recurring themes. We do far more than answer support questions and correct errors. In the past year, we have spent over 150 hours executing on special requests and projects. This has significantly reduced Client #1's training requirements and allowed their team to concentrate on what they do best. That said, excellent training has the potential to significantly elevate user experience and data value. So the REdirect Assist team provided multiple sessions for each topic, a registration process, and recordings of those sessions. To provide a reference-able training resource, we made those recordings on-demand from within the system.
The Impact
Flexibility is crucial to a company like Client #1. Organizations like this have competing and conflicting needs. For example, as a recent upgrade window approached, they told us, "We cannot upgrade in October because we don't have enough people to perform upgrade testing while budgets are in process."
Fortunately, REdirect Assist allows the client's team to expand and contract as required. Projects and ongoing business processes can continue on schedule and without interruption or distraction, since our team is working in the background to ensure everything runs smoothly.
Continuity is also vital to companies like Client #1. Due to the specialist skills and knowledge held by their staff, events like employee turnover and leaves of absence can become highly disruptive. Since the REdirect Assist team knows the client's processes and data inside and out, we can shoulder the additional work and alleviate that stress.
By providing flexibility and implementing strategies for business continuity, we allow the business to focus on just that: the business.
Meet Client #2
We find our second organization, who we'll call Client #2, on the other side of the country. They are a New York-based owner, investor, and manager of U.S. assets.
Client #2 primarily occupies the commercial sector. Their strategy focuses on long-term, single-tenant, net lease properties.
The Challenges
Our New York client has about 100 users as well as a small executive accounting team of five people responsible for their financial reporting. They came to us experiencing challenges around separation of duties—specifically, they do not have a large enough staff to divide the responsibilities of setting up assets in the system, maintaining them, and signing off on the financials for those assets.
Like Client #1, Client #2 has complex approval requirements that led to procedural challenges. Changes to user access or changes that affect financials must adhere to strict audit requirements. Therefore, each step of the approval process must be included in each ticket.
Finally, Client #2 has unique segments in their reporting hierarchy, which led to gaps in business knowledge. They found themselves having to explain their MRI customizations to support each time they requested assistance. This was frustrating and time-consuming for the client.
The Solutions
We worked with Client #2 to co-author new procedures, bringing the REdirect Assist team into their processes. Their acquisition process, their user provisioning process, and the task of moving data into their system from third-party managers now all include REdirect Assist. This has reduced demand on their small team and freed up employee time for other responsibilities.
Next, we turned our attention to audit requirements. The client is publicly held and has the requisite internal controls related to data governance and database changes. With REdirect Assist now managing the change process, the client simply provides us with the system-related audit steps and we complete that section of the audit. If the auditors have follow-up questions, we can connect with them and provide the required information directly.
Finally, we worked to create robust and updated documentation. Client #2 is a real estate owner, manager, and investor. They are not systems specialists. Therefore, we advise on upgrade schedules and provide detailed documentation of the company's customizations, including the business challenges they address and who their consumers are.
The Impact
As a small and busy team with a demanding workload, Client #2 entrusts their customizations and their standard processes to REdirect Assist.
We save them time by completing parts of their processes for them, and we save them money by reducing their audit time and expense. We can speak knowledgeably about the way their system is set up and how it operates, and we understand their internal controls and how to operate within them.
All of this means that they can focus on acquisition and management of their assets, secure in the knowledge that the reporting and information related to those assets is reliably handled by our team.
How Can We Help You?
The clients we've discussed here are just two among many happy REdirect Assist customers. Are you looking for a better software support system, help with your training needs, or someone to help you streamline your procedures and processes?
Our support is completely flexible and tailored to your needs. Whether you need occasional consulting or a fully outsourced service for any aspect of your business, we are here to help and guide you.
Get in contact today to find out how we can work together.