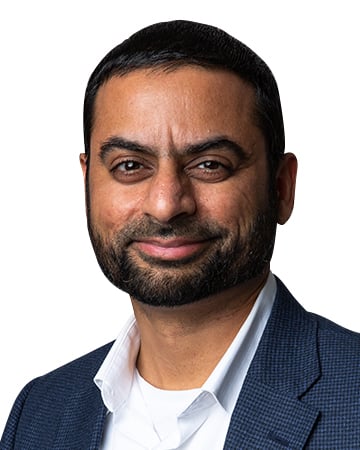 At last month's Realcomm CRE Tech conference in San Diego, the focus was on the future. Realcomm CEO Jim Young gave a history lesson on its five phases, which Yardi coincidentally wrote a blog about earlier this year. According to professors, authors, and other technology thought leaders, we're currently living in phase 5.0, a world of artificial intelligence (AI), machine learning, and robotic process automation. But where do these technologies fall in the realm of commercial real estate? To put it simply, effective use of technology is not optional to run a successful real estate business. But given the hundreds of softwares offered to the real estate market, it can be hard to determine what is the required minimum is to meet industry expectations. It's equally difficult to figure out what's the next thing you should be looking at to maintain and expand your business and what technology can really differentiate your offering and send the message that you are on the cutting edge. In this blog, we'll review exactly where we are today, where we're headed, and what you'll need to do to stay at the head of the pack.
Minimum Standards
Real Estate Accounting
In order to stay competitive in today's real estate space, the minimum technology you need to have in place is a real estate accounting system to manage all financial transactions between the owner and tenants or the owner and residents. In addition to the core functionality of general ledger, accounts payable and accounts receivable, the system should include features such as advanced budgeting, automated billing, the ability to connect directly with your bank, tenant work order tracking and recoveries processing. It should also be able to handle general ledger tracking for corporate entities that do not have associated physical properties and intercompany transactions. So if you just bought your first building, you need this in place yesterday.
AP Automation
One common ongoing initiative right now is AP (accounts payable) automation, a CRE technology on the verge of being on the list of "minimum technology needed" to stay current and relevant. Gone are the days of paper invoices, approval processes, and to some extent, the payment of invoices.
Beyond The Basics
Investment Management Accounting Software
Currently, Yardi, RealPage, and MRI all offer investment management software. In the past, detailed investment accounting transactions such as investor contributions and distributions or ownership roll-ups were primarily calculated and stored in Excel with only the final summary numbers populated into a real estate accounting system. Now, given the heightened expectations of investors and auditors there's a huge push to move as much as possible out of Excel and into a rules-based accounting system that has security rules and can track changes to data. In the next five years, we believe investors will see automated investment accounting software as a minimum requirement for fund managers.
Facilities Management
Although facilities management software, including both modules in full accounting systems and stand-alone software have been available for two decades, facilities management teams have historically been slow to adopt full automation. Many companies had a work order tracking system in place, but often work orders were still printed out, passed around, and then returned to the home office to be entered in the system. However, with most people now accustomed to using mobile apps in their personal lives, and with software companies offering robust mobile apps for work order tracking, it's time to further automate facilities management and building management if you haven't already. Regarding tenant work orders, you should look for a product that allows your tenants to easily initiate work orders online, your facilities team to record progress, photographs, and time worked on a user-friendly mobile interface, and your home office staff to track progress and bill tenants seamlessly. Separately, many progressive owners have initiatives in place or in progress to use centralized software to monitor and optimize temperature control and utility usage, and notify facility staff of potential equipment problems. Ideally, this sub-data will be integrated into your real estate accounting and property management system and automated from there.
Portals
Enabling portals to communicate with tenants, residents, and investors should also be on your radar. As we become more and more accustomed to having all of our personal data at our fingertips, soon there will be an expectation that all authorized parties will have access to their business data in a mobile, collaborative, real-time environment. The residential industry has been the first to adopt portals, and most residential prospects and tenants already expect to be able to review open units, submit an application, and communicate with the main office on-line. Soon commercial tenants wills want to have the same abilities as residential tenants to review invoices, pay bills, and communicate with their landlord online, and investors will want to see how their portfolio is performing. The list goes on. In a few years, if you're unable to offer these services, you'll be at a notable competitive disadvantage.
Artificial Intelligence & Machine Learning
One of the buzz topics at Realcomm this year was artificial intelligence (AI). There were several panels that addressed its role in real estate management software and what's to be expected. We have moved beyond the old paradigm where machines use brute computing power to crunch high volumes of data or potential outcomes with a static, algebraic formula. Today's AI is built around complex learning algorithms that allow machines to use experiential data to grow smarter and perform more accurately over time. One company, Leverton, is successfully leveraging this Deep Learning technology to address pain points for real estate companies. For example, Leverton offers a software-driven service that can read a PDF lease document, extract key data elements, and enter the data accurately into an accounting system. Each time it performs this task, it grows smarter; it learns from its mistakes and improves upon itself until accuracy is equal or superior to manual data entry. Some of the largest, most forward-thinking real estate companies have as many as 15 different AI pilots running currently with the objective of determining where AI can drive the most value and competitive differentiation.
Staffing for Change
If all of these potential initiatives are overwhelming to you, you're not alone. Keeping up with the aggressive pace of change that is becoming the norm requires changes to organization and staffing. In the past, technology departments might have been composed of experts on existing technologies. But often, an individual who focuses on one primary technology is not incentivized to drive change, but rather to maintain the status quo. Companies that are looking at being true innovators, true agents of progress, are leaning more toward outsourcing expertise on particular systems and staffing their internal team with chiefs of innovation or change and data architects.
The chief innovation officer is able to sift through many potential projects to focus the technology strategy on driving competitive advantage, change management, and adoption. This team member is charged with striving for greatness and advocating for productive technology projects across the organization.
The second critical role that you may not yet have in your organization is a data architect. This person knows enough about your organization to understand the type of data you're trying to collect across multiple software packages. This team member is responsible for devising a data strategy that will ease communication between systems and the onboarding of new systems, eliminate duplicate entry, ensure data accuracy, and feed reports that allow all team members to work more efficiently and make decisions more confidently. Because more and more data is stored in SaaS environments, software companies are able to anonymize and then commoditize data. A data strategist should be involved in analyzing your software contracts to ensure that you are both comfortable with the use of your data and negotiating appropriately to acquire benefits for your company from the use of your data. This individual should also be focused on keeping abreast of the growing list of software and service offerings that can provide you with aggregated comparative data on everything from rents to expenses. If you're still making decisions about where to set rents or whether or not your expenses per square foot are acceptable based on an educated hunch, you may be at risk of falling behind your competitors who have a strong data strategy.
Webinar: Investment Management in 5.0
With Realcomm 2017's strong focus on the commercial real estate evolution from CRE Tech 1.0 to 5.0 and the introduction of technology-forward functions and features, it can be difficult to decipher which are critical to implement. Hopefully, this blog has helped you navigate these new waters. If you're interested in learning more about our industry's drastically changing technology landscape, join us Aug. 8 for Realcomm's free webinar, "How Enterprise Systems and Third-Party Integrations are Influencing Investment Management During the 'Extreme Makeover' of CRE Tech 5.0." Our own James Acara is a featured panelist who will provide his insights on this digital transformation and how it affects investment managers. For more details or to register, click here.