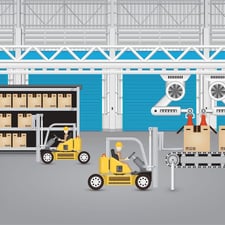 August 15, 2018 10:00AM
How Ecommerce is Creating a Tailwind for the Industrial Real Estate Market: Pt. 1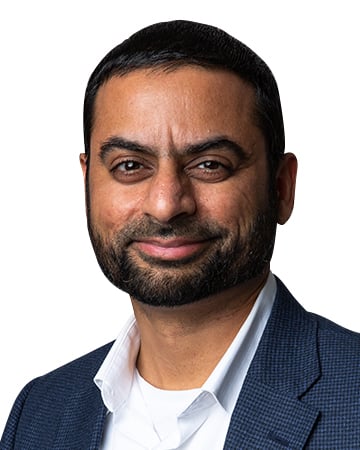 Three Factors Fueling the Industrial Real Estate Market
It's no secret that online retail is booming. It's projected to grow 15 percent year after year with no sign of slowing, according to our client Charles Mantione, of Federal Business Centers, Inc. in Edison, NJ. And now we're seeing shifts in real estate trends as a result.
As Amazon attempts to reduce its two-day shipping to same-day delivery with other competing online retailers try to keep pace, their last-mile delivery model is being altered. (Last mile delivery is defined as the movement of consumer goods from a transportation hub to their final delivery destination, usually a personal residence.) This shift in the last-minute delivery model is causing ecommerce businesses to move closer to their consumers into smaller urban industrial spaces in the form of fulfillment centers. In Fact, Amazon went from a total of zero fulfillment space to 9 million square feet across the nation in recent years.
Specifically, there are three primary factors related to ecommerce that are driving the surge in demand for industrial real estate. Let's take a look.
Spending
Consumer spending in the United States reached $12.03 trillion at the end of 2017 and is projected to stand at $12.21 trillion in the next 12 months, according to Mantione. Looking even further ahead, it's anticipated to hit $12.50 trillion by 2020.
How does the US's consumer spending affect industrial real estate business? It's simple.
More spending means more goods purchased, and therefore, there are more consumer goods are being handled and shipped in warehouses, which drives the need for industrial warehouse space.
Online Shopping
Equally important as consumer spending is where people are buying. Consumers spent more than $450 billion on online purchases in 2017—that's 16 percent more than in 2016. This growth rate is the highest since 2011.
Online purchasing makes up 10 percent of all retail sales, Mantione said. Online retail is also expected to grow 15 percent year after year with no signs of slowly. As a result, there has been a push for improved last-mile networks, shortening the delivery times and the costs to reach end users. This has resulted in online retailers' tenacity to occupy warehouses in or near urban areas, paying premiums to be closer to customers in the highest density areas.
Automation
Warehouse automation has now started toward robots and vehicles. Rather than focusing on the movement of large quantities of product, automation selects specific items. In the industry, this form of AI is known as "pick and pack" because it picks the items needed to be shipped and then packs them for delivery. Human participation remains important, though, as picking and packing are automated processes that focus on simple, repetitive tasks while human workers can solve creative problems like handling damaged products or personalizing orders with notes from the seller.
As a result of automation and the need for robotics, the design of fulfillment centers has to evolve accordingly. One example is the need for higher ceilings, up to 40 feet tall, to allow robots to sort through densely stacked items.
But, 95 Percent of Industrial Space is Already Occupied
The issue with this trend toward industrial real estate is that the real estate is scarce. Ninety-five percent of it currently occupied nationwide, according to Cushman and Wakefield's January 2018 report, and online retailers with hopes of building urban distribution centers aren't the only game in town. Developers and urban redevelopers are interested in turning the industrial parks into mixed-use property enlivened by apartments, restaurants, and office space.
Thus, online retailers can't be too selective. They take what they can get. While it would be ideal to have fulfillment centers in industrial areas closer to ports, we're seeing online retail titans like Amazon buying along the exits on the New Jersey Turnpike, for instance, or repurpose multi-story warehouses.
In the second part of our three-part blog series, I will be exploring what areas are seeing the biggest impact from this trend and why, so stay tuned!