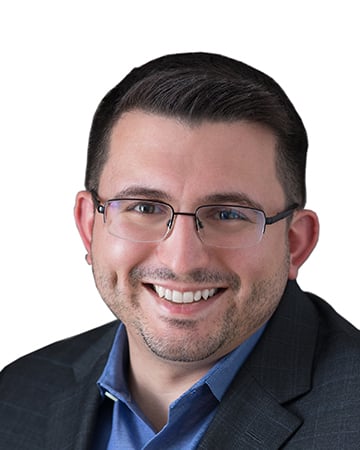 If you attended the Yardi Advanced Solutions Conference (YASC) Global in October, you'll have noticed that Yardi is moving toward Yardi Elevate in a big way. Elevate offers Yardi clients the ability to more easily access their data and turn historical insights into predictive analytics. We're breaking it down by showing who it benefits, what modules are in the system, and what you need to get started.
Is Yardi Elevate Right for You?
Yardi Elevate is an asset management software suite geared toward upper management and "front office" users who don't need the depth and granular detail of Yardi Voyager. These CEOs, COOs, asset managers, brokers, and leasing agents, among others, benefit from Yardi Elevate's predictive analytics, portfolio visibility, and recommended actions to lower costs, increase revenue, and balance risk.
So what can Yardi Elevate do for you and your business, and why would you want to add it to your operations? With a unique combination of machine learning and artificial intelligence, Yardi Elevate is a software solution that can do much more than simply improve revenue, reduce costs, and perform other common real estate-related tasks. Through its leading-edge technology, here are some ways Elevate can help you better manage and improve all aspects of your real estate business:
Suggest marketing maneuvers to help decrease the probability of revenue shortfalls.
Recommend an actual marketing spend to increase revenue and decrease shortfalls.
Give insights about individual tenants and their likelihood of renewing their leases and any steps that can be taken beforehand to increase this likelihood—tenant by unique tenant.
Work with your utility metering application to control costs in vacant units.
If you're looking for a software solution that will not only tell you where action needs to take place but also recommend the actual action to take, Yardi Elevate could very well be the ideal solution for you.
Elevate Modules to Help Your Business
Note: We're diving deeper into the Commercial version of Elevate, but for those with multifamily properties, Elevate's Multifamily version offers both Asset IQ (analyzes your operations and competitors to help you meet your financial and operational goals) and Forecast IQ (connects your finance, asset management, and leasing teams with your budgeting process) to meet your specific needs.
Deal Manager: While Deal Manager is primarily for—you guessed it—deal management, you can also view commercial lease and deal data within this tool.
Forecast Manager: Available for both Commercial and Multifamily, Forecast Manager brings together historical performance data and market outlooks to offer a predictive lens to assist with budgeting and forecasting.
Procure to Pay: Available for both Commercial and Multifamily, includes a full suite of solutions geared toward payables, vendor management, and purchasing/expenses. These modules include PAYscan, Full Service, Vendor Cafe & Vendor Shield, Marketplace, and Bill Pay. It comes with various mobile applications geared toward specific roles that users fill within the organization, along with advanced analytics to create insight for continuous improvement.
Facility Manager: Directed toward chief engineers and facility managers, Facility Manager helps streamline management and equipment maintenance, property inspections, and service requests.
Construction Manager: Construction Manager provides real-time insight into budget performance, revenue impacts on capital projects and tenant improvements, as well as job and contract data.
Lease Manager: Lease Manager provides an easy visualization of deferrals, abatements, and aging AR. You can rank tenants by status and risk to better streamline follow-up activities.
Investment Manager: Track activities, tasks, and communications to foster stronger relationships with your investors. Investment Manager can automate the subscription agreement process as well as calculate distributions.
Retail Manager: Focused on malls and shopping centers, Retail Manager offers master lease management and floor plan visualization to help you make more informed leasing decisions.
What You Need in Order to Use Yardi Elevate
Though Yardi Elevate is presented as a full suite, most modules require you to contract for the underlying modules of Yardi Voyager to move forward and utilize Yardi Elevate.
How to Connect Your Modules to Yardi Elevate
Before Yardi Elevate can begin working its magic for your business, you'll need to make sure your existing Yardi modules are correctly configured in core Yardi Voyager. Deploying Yardi One is also a requirement to gain access to the new interface.
No matter what direction your system is headed, if you need help navigating any part of your real estate management technology, we're here to help. Fill out our contact sheet to learn more about Yardi Elevate and how we can help take your business and specific business needs to the next level.