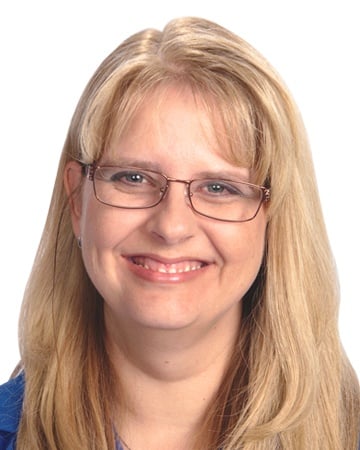 Article by
Director, Western Region
Can you imagine a world in which your investors could find out what was happening with their investments at any time, without you having to provide the information to them? A world in which they could view details relating to specific property activities just by logging into a portal? A world in which your distributions calculated themselves and the banks automatically transferred funds to your investors?
Thanks to the extraordinary capabilities of today's property technology ("proptech"), this is now a reality and things will only get better from here. In today's post, we discuss the capabilities of investor proptech, how you can utilize cutting-edge technologies to make even better use of your software investment, and how REdirect can help you.
What Your PropTech System Can Do
With Yardi and MRI, both active participants in the investor reporting world, your current property management enterprise resource planning (ERP) tool can likely handle this capability right now.
Investment accounting can capture your consolidated reporting needs as well as waterfall calculations, capital tracking, and return calculations. Investor portals can invite investors to invest, distribute capital calls, provide asset reporting, and publish return information.
Both platforms also have debt modules that can track debt as an asset, perform amortization, and post periodic journal entries for your debt. Whether your needs involve tracking debt as an asset or utilizing the module to see your debt expense for a particular asset, this will become a necessary part of your proptech portfolio in the near future.
Automating Investor PropTech: Two Case Studies
At REdirect, we have helped numerous clients with automating these processes. For one client, we created a customized menu in MRI that provides the cash flow information needed to accurately calculate monthly distributions. The new webpage is set up with a workflow to track and approve the distributions and is automated to post the necessary journal entries through multi-level transactions as well as push a NACHA file to the bank to process ACH payments to investors.
This process allows the property manager to electronically make a distribution request and have the corporate fund accountants approve the request. The automation then posts the payment journal entries to the property GL and the cash entries to the fund level. It also posts all of the necessary journal entries for the entities between the fund and the property. The bank automation handles the cash transfer.
For another client, we had to get creative and ended up doing things a little backwards. The client needed to advertise and accept subscriptions for a new fund within three weeks after contacting us. We were able to help them get the investor portal up and running for this need.
Later, we will go back and help the client implement investment accounting and investor manager processes. This will allow them to provide investor reporting to all investors via the portal. It will also enable them to send out subscription requests, capital calls, and advertising about upcoming opportunities as well as to provide key statistics to back up their claims.
The client will be able to calculate the time-weighted return on investment as well as their standard internal rate of return (IRR) for their current investments. Their investors will have a full view of how their investments are performing and what opportunities are available.
Utilizing Cutting-Edge Technology to Take Things Further
Application programming interfaces (APIs) and Robotic Process Automation (RPA) can take the capabilities of these systems another step further.
Thanks to RPA, we are able to fully automate bank reconciliations by pulling bank statements from bank portals, setting up reconciliations within clients' ERP systems, selecting all cleared items in the bank rec, and committing a bank rec if everything ties together correctly.
An API, which is a system that allows different applications to communicate with one another, can connect outside systems to your investor reporting tools or investor portals. There are also several quality programs on the market that can provide additional dashboard and calculation capabilities, if required.
Automating many of these activities can keep your investors happy by giving them a consistent flow of information and reducing the need for manual interventions for many of these processes, as well as reducing the capacity for human error.
How REdirect Can Help
Investor proptech is powerful if you utilize it to the fullest of its capabilities. However, we find that many businesses need a little extra support to make full use of their software investment and realize its potential.

Whether you're just getting started in investor proptech or looking to implement APIs or RPA to take things a step further, the REdirect team can help. With decades of combined experience in proptech, we are ideally situated to help you through every step of the process.

Get in touch to learn more and to get started.