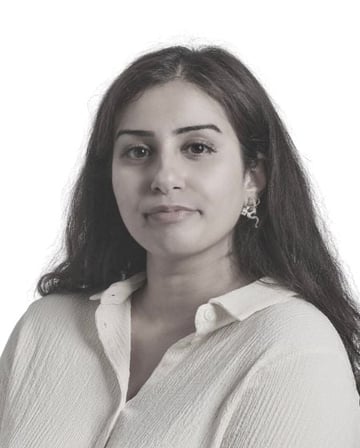 Article by
Client Success & Marketing Coordinator
Over the last few years, the student housing sector in the United Kingdom has gained significant attention from investors and developers on a global scale. With a large student population across the country, the demand for student housing is growing alongside the number of domestic and international students looking to immerse themselves in the UK's world-leading education system, rich heritage, diverse culture, and excellent infrastructure.
Along with much of the rest of the world, the UK student housing sector is currently facing a number of macroeconomic challenges, such as the ongoing cost-of-living crisis, changing regulations, inflation, and increasing build costs. However, despite this demanding and rapidly evolving macro-economic environment, the UK student sector remains highly sought after and has stayed resilient with 43% of investment volumes over the last three years and an £8.2 billion total investment in 2022 (Source: JLL, 2023), making it the most globally traded asset class (Source: Knight Frank Research, RCA).
The worldwide appeal of the UK's educational offering has brought improved participation and broader demographics into the country's student housing market, heightening supply-and-demand concerns due to the current global shortfall in available student accommodation.
The REdirect team recently attended the Student Housing Conference in London. It was a tremendously valuable experience and taught us a lot about this unique and challenging sector of the real estate market. In today's post, we will share our key takeaways on the current status of student housing in the UK.
Key Challenges: PBSA vs. HMO
The unprecedented surge in student numbers in the last two years predicts that demand in this space will remain strong. The key disruptors for investors and property managers to watch are affordability, the political landscape, and the changing profile of demand. Fifty-one percent of students now enter higher education with lowered expectations for their university experience, and projections indicate that 8 million international students will be enrolled at foreign higher education institutions by 2030 (Source: UCAS, Unite, Knight Frank Residential Research).
Many university applicants also believe that their chosen city will not have enough accommodation. In many cases, this fear proves to be founded. The affordability of the sector is being hampered by rental increases, risking the creation of an environment in which owners and operators rely on certain subgroups of students to generate income. With increasing enrollment numbers, university funding freezes, and the ongoing problem of offering both student satisfaction and value for money, the UK student housing market is facing many challenges. It is up to owners, operators, investors, and other stakeholders in the sector to look for the opportunities presented by these challenges.
PBSAs (Purpose-Built Student Accommodation units) are a popular choice for students, although the sector is unable to cope with the scale of demand growth (despite concurrent supply growth) in many areas of the country. Albeit at a reduced pace compared with previous years, PBSAs continue to grow. They currently make up 23% of the supply market compared with University PBSA shares, where they sit at only 21% (Source: StuRents).
Houses in Multiple Occupation, or HMOs, are homes rented to three or more people who are not considered to be one household (e.g., a group of friends as opposed to a family.) They may be colloquially referred to as "house shares." HMOs dominate most of the UK's private market at 56%, thanks to being the most affordable housing option for many.
Many UK universities and accommodation owners and operators are worryingly reliant on international students as their main source of revenue. Additionally, international students tend to have a greater preference for studios and newly built PBSAs (costing an average of £225 per person, per week), whereas these units are often beyond domestic students' budget. However, it is likely that all students will become more price-conscious in the near future due to the cost-of-living crisis and the ongoing difficulties involved in delivering affordable new student accommodation.
New Opportunities for the Sector
During a panel discussion at the recently held Student Housing Conference, it was mentioned that the cost of "new builds" is unlikely to fall any time soon and that repurposing old buildings—such as former warehouses and hospitals—will be necessary and make planning easier. There is a huge amount of property available in the UK that can be converted. This availability will bring further opportunities for the HMO market as more students look for affordable options with basic facilities.
CBRE had stated that the keys to solving the ongoing student housing issues are innovation and technology. The latter can play a vital role in easing the affordability crisis and adding value alongside inevitable rising rental rates. Enhancing customer service, creating a more centralised team, and using data to control the consumption of utilities such as heating are just some of the ways technology can help keep costs reasonable.
Partnerships between universities and property developers are also vital to the growth of the sector. Citywide partnership solutions can assist in further development of modern, fit-for-purpose accommodation and campus facilities that centre student well-being alongside the all-important ESG factors.
Continued rental growth in the sector and tightening residential ESG legislation will see greater refurbishment of outdated and noncompliant stock, demonstrating the scale of ambition and opportunities in this exciting and ever-changing sector.
Leverage Your ROI With Real Estate Software
Here at REdirect, our consultants have extensive expertise in all aspects of the real estate industry and its technology. We are uniquely well positioned to understand the needs and nuances of property companies, allowing us to elevate and support your business throughout every step of the technology implementation process, from selection to "go live" and beyond.
If you have any questions about any of the content in this post or would like to discuss how REdirect can assist you in leveraging your real estate technology investment, please get in touch today, and I or a member of my team will be pleased to advise you.