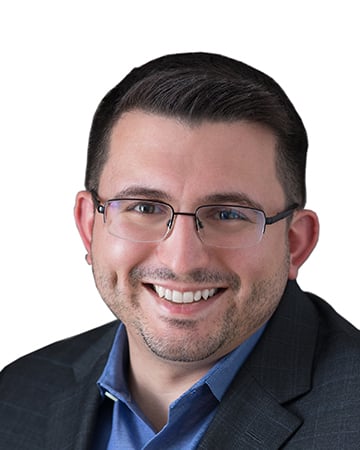 Article by
Senior Consultant
Yardi Voyager 7S has been a game-changer for many organizations in the real estate industry. Voyager 7S is one of the most comprehensive and advanced property management software offerings on the market, allowing users to manage every aspect of their businesses in one place.
And, since Voyager 7S is cloud-based, it is usable on any computer, from any location. This means executives to the associate level can log in from anywhere to view reports in real-time, affording your team more flexibility in how you handle essential tasks and giving your leadership immediate access to what they need.
In this post, we discuss the different Yardi 7S reporting tools, their benefits, and the circumstances under which we see clients get the most value from them.
Standard Reporting Tools
Our clients sometimes assume they need to build custom reports in Yardi, but this is often not the case. Voyager 7S is a comprehensive tool, with many reports and analytics available right out of the box. Do you really need to build something new? If you can find a report or function that does what you require, there is no need to waste time or money creating something from scratch.
Some of the most popular standard reports that we see clients use on a day-to-day basis are:
Financial Analytics: Contains all standard financial reports that accountants know and love with the flexibility of standard or custom account trees.
General Ledger Analytics: Advanced ability to report on the GL details at various levels of summarization.
Segment Analytics: Similar to financial analytics, segment analytics contain all of the standard financial reports for reviewing the financial health of an entity or property but also allow for further breakout by GL segment.
Residential Analytics: Various reports on residential management.
Transaction Registers: Different ways to look at specific transaction types.
Bank Analytics: Various reports for helping with bank recs and bank functions.
Commercial Analytics: Contain all standard reports for reviewing commercial operating properties, including property level, lease level, unit level, and customer level. This reporting also contains many standard commercial KPI calculations.
Tenancy Schedules: Four separate schedules that allow you to select multiple tenant data points for reporting.
AR Analytics: Contain all reports needed to review lease delinquencies, including a tool to help reconcile open AR to General Ledger.
AP Analytics: Contain all standard reports relating to invoicing, vendors, and payments.
One key advantage of the existing report options is that they have minimal system requirements and specialist knowledge. They will work for anyone with the correct access and who understands how to fill out a report filter. You will receive a fixed layout report on screen, which can then be exported to Excel and PDF. All of these tools can drill down into the underlying transactions and are updated in real-time by the users recording the activity.
A Step Toward Custom
Sometimes, however, the reports available will not quite be what you are looking for. Perhaps you need data that is not contained in the current report, or the data is not arranged as you would like it to be. Yardi analytics reports cannot be modified beyond the options provided on the filter screen.
You do have the option to download them to Excel and modify them manually, but that can be a lot of work and leaves you open to problems caused by human error. But if you have the staff capacity and are willing to do the work and accept the possibility of mistakes, that certainly is an option available to you.
For financial users, certain tools allow us to leverage the standard reporting while still controlling the output.
Account Trees
Account trees allow you to customize the report format for financial reports. So no matter what format you like to present your information in, it can be customized to your specifications through the account trees function.
Custom Financial Analytics
Yardi 7S allows for simple customization of financial analytics by identifying various columns of data and arranging them as desired. This lets you see the exact data you need, when you need it, and in the correct order.
Fully Customized Reports
Yardi Spreadsheet Reporting (YSR) is the recommended tool for creating custom reports in Yardi. In years past, spreadsheet reports (SSRs) replaced the outdated Crystal reporting technology, but now SSRs have been superseded by this amazing tool specifically built for Yardi Databases.
YSR can generate presentation-quality reports in both Excel and Word. Not all analytic reports are available in YSR at the current time, but the list of those that are available continues to grow. The Excel-based deliverables can even output to smart art such as graphs and charts.
A big advantage of using YSR is the ability to leverage prebuilt Yardi analytic reports as a starting point. Frequently we will see a client love a standard report but still need one more column added. YSR allows users to leverage the prebuilt tools and append other items to help save money and time.
If there is no analytic report available to YSR for the data you need, or if you or your client already knows how the calculation should be done, you can write a custom SQL script. The greater your knowledge of Yardi Schema and SQL, the more you can do in YSR.
How to Create a YSR Report
Several parts go into creating a YSR report. It takes a bit of know-how to get right, so be prepared to put in some practice and persistence to get everything working together correctly.
First, you need data. At this stage, you will need to tell YSR which analytics report you will be using. If you have created a custom SQL script, you will need to tell YSR where the script file is located. And if you are using more than one analytic report or script file, you need to tell YSR how they fit together.
Next, you will need filters to create the specific report that you or your client is looking for. This means gathering all the data sources necessary for your report to use your filter choices correctly.
Finally, your data needs somewhere to go. You will need to create an Excel file using "Smart Markers" or a Word file using tags to put the data where you want it and into the format you require. Once you have decided where your data needs to go, you will need to tell YSR how to find it.
Using YSR is slightly more complex than the basic analytics reports and Excel modifications option. It is available in Yardi V6, sp.19 and higher, and requires some knowledge of SQL and Yardi Schema, as well as Yardi analytic reports and Yardi reporting filters, to get the most out of it.
You will need to put in some time and effort to put all the different pieces together. But when you do, the benefits are significant. You will receive complex, presentation-quality reports in Excel and then be limited only by your Excel knowledge.
How Can Stronger Reporting Help You?
A real estate business consists of many moving parts and involves numerous stakeholders. From your senior leadership team to your customer service staff, property owners, and tenants, everyone needs access to information for various purposes and in various formats.
Using a robust reporting tool such as YSR enables everyone to have access to the data they need, when they need it. This ensures that communication between different stakeholders and teams remains strong, and ensures that your clients and customers continue to receive the top-quality service they expect from you.
Stronger reporting can also help you make smarter business decisions to drive your company forward. It can enable better forecasting and financial planning, allowing you to predict your income and expenditure over the coming months to ensure your company is in the best possible position.
When it comes to running a business in a complex industry like real estate, good data is your best asset. Stronger reporting capabilities allow you to harness, share, and use that data to achieve your goals.
Distributing the Report
What if you don't want people to see the report until it's ready? In other words, the report looks great but you still need to send it out to many people every month.
Once the deliverable is good, you still need to send it out to owners and package it up to users who won't be running it themselves.
Correspondence
Yardi correspondence is a tool that can be used instead of printing hundreds of letters or emailing recipients one by one. It is ideal for items such as custom leases, renewals, rent increase letters, five-day and 14-day notices, invoices, rent statements, and anything else that requires you to communicate with tenants in bulk.
Some documents, such as leases and renewals, can be signed and countersigned electronically. You can also attach reports to the records of each recipient to see exactly what was sent and when.
Report Packets
Report Packets is a Yardi tool that can be used to group reports together and have them sent out directly to recipients by the system. The output can be in PDF or Excel format, or some combination of the two. Through consolidation and merging of files, it is also possible to limit the number of attachments sent with each email.
Robotic Process Automation
Robotic Process Automation, or RPA, can take report distribution to the next level. The system groups different reports together, performs data validation checks, and emails them out according to the parameters you set. As an example, check out the case study we recently published all about how our client used RPA to distribute their reports.
Need Help Implementing Yardi 7S Reporting?
Our experienced team of Yardi consultants is here to help you, no matter where you are in your journey with Yardi. We can advise you as you implement these tools, troubleshoot problems you might be having, or help you train your staff to get the most out of the tools.
Contact us today for a no-obligation conversation and to get started!