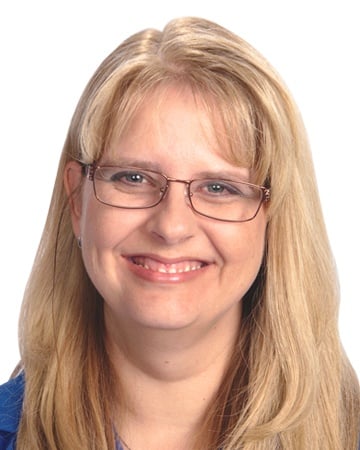 Article by
Director, Western Region
Imagine This
You're the vice president of operations for XYZ Residential. It's Monday morning, and you've just poured your second cup of coffee. You open up Yardi Orion™ Business Intelligence on your tablet to review your portfolio and its performance.
You notice that economic occupancy is not at targeted levels. You evaluate more closely and see that your Smithville property is near the bottom of the portfolio; its resident delinquency appears to be high. With Yardi Orion Business Intelligence collaboration feature, you add a note that immediately alerts its property manager, Carl. Carl double-checks what's going on. He sees that occupancy projection should go up with upcoming move-ins, and traffic looks strong with Yardi's new marketing and portal site RentCafe, which is generating more leads. Leasing application approvals have also increased with adjustments to screening qualifications through Yardi Resident Screening; prices are on the rise now that they have revenue management pricing in place through Yardi Rent Maximizer; and most of their delinquencies are from two residents who are in the process of being evicted.
With these insights gleaned from Orion, Carl responds to you with answers to all your questions within the business intelligence platform. You thank him for his informed reply; you finish your coffee; and you continue on with your work day, satisfied with the property's anticipated performance.
A similar scenario can be applied to the commercial side of real estate property management. Just imagine you're a COO reviewing your portfolio with an eye on one seemingly underperforming plaza property. Using Yardi Orion Business Intelligence, you analyze the net operating income, revenue trends compared to what's forecasted, and tenant receivables, and reach out to the property manager for clarity. Through Yardi Orion Business Intelligence, he's able to see what's up quickly and respond to you thoughtfully.
The Yardi Orion Business Intelligence Advantage
Yardi Orion Business Intelligence is truly a unique platform for both commercial and residential real estate companies that gives a 360-degree view of your operations and business. It's that single source of truth that you've been looking for, allowing you to walk through a data-rich portal to understanding trends in your portfolio and analyzing the health of an individual property or your portfolio as a whole. Which direction is Property X heading? Which direction is the market heading? Yardi Orion Business Intelligence allows you to monitor the operational and financial details of the business aspects that matter most—your assets—and improve them based on your findings.
What's great about Yardi Orion Business Intelligence is its flexible reports, easy-to-use custom dashboards, and drill-down capabilities. This translates to improved business decisions—management, buying and selling, hiring—and portfolio performance. It also means mitigated risk.
Additionally, Yardi Orion Business Intelligence allows you to see the same data in graph or chart form. Personalized dashboards makes it more understandable to anyone looking at it. For large companies, the manual work that analysts are performing on a monthly, quarterly, and annual basis can be eliminated with Yardi Orion Business Intelligence and allow this personnel to use their skills in actually analyzing the data instead of compiling it.
So What's the Problem?
Owners and executives aren't using it!
Yardi Orion Business Intelligence was originally intended for executive-level reporting. But in many companies, the accountants are the curious ones who get Yardi Orion Business Intelligence set up and find ways to use it to complete their monthly reporting requirements. The roll out tends to stop there. Executives still ask for printed reports and booklets without using Yardi Orion Business Intelligence as a resource, and the analysts and accountants comply. This forms bad habits, enabling them to run semi-manual reporting in Voyager. Yardi Orion Business Intelligence, on the other hand, simplifies this process functioning like a custom reporting tool and allows you to go paperless. That said, because Yardi Orion Business Intelligence is highly customizable and has so many helpful features, figuring out what your company needs and how to set it up can be challenging. If you find yourself in this position, and don't know where to start, this is where we can lend a hand.
What Can Be Done?
To use Yardi Orion Business Intelligence to its fullest ability, executives should be given access and trained to use it. This will free up the analyst and accounting team's time to concentrate on the business instead of printing and compiling report packets for ownership and executives. Easier said than done, right?
Our recommendation is to start with Yardi Orion Business Intelligence from the get-go. When you implement Yardi Voyager, all users should immediately be weaned off of semi-manual reporting processes such as using Excel or other areas of Voyager. This prevents bad habits from being formed and time from being wasted.
If you're already up and running with Voyager, it's time to get started with Yardi Orion Business Intelligence—and as quickly as possible. It only takes six to eight weeks for implementation and basic training, and it is so worth your time. Frontload the energy and brainpower to learn this new tool to save you time and brain function tenfold down the road.
Learning this new product might be overwhelming, which is why we recommend trying to dip your toes and learning it through gamification. For example, one of our clients recently played a game with its team in the form of a scavenger hunt to get everyone acquainted with the product and it was a huge success!
We also encourage clients to make a plan before making the switch to Yardi Voyager and Yardi Orion Business Intelligence. Before you even set up the Yardi Orion Business Intelligence dashboard, determine which people have access to it so you know who you're creating the dashboard for and what features and layouts to use.
Give Yardi Orion Business Intelligence a Go
Yardi Orion Business Intelligence is a low-risk, high-reward product that should be explored before trying any other BI tool. You owe it to yourself to exhaust this option before looking outside of Yardi.
We know this process can be challenging, which is why clients lean on REdirect to determine which features are critical in their Yardi Orion Business Intelligence dashboard. If you're thinking about going down this path, don't be a stranger. We want to make sure your business is always growing and running as efficiently as possible.