Avoid These 5 Costly Real Estate Management Pitfalls®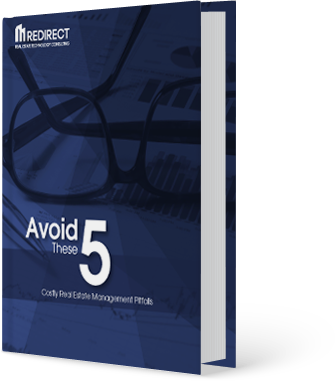 eBooks
Avoid These 5 Costly Real Estate Management Pitfalls®
Real estate management software has undergone an unprecedented evolution over the past two to three years. Seamless integration with a whole host of automation features can make the day-to-day operations of property management easier, smoother, and more reliable.
REdirect Consulting stores emails for our own reference. We won't share your email communications with any third parties for marketing purposes without your permission. If you would like to learn more, please call us or visit our Terms of Service or Privacy Settings page.
Forms marked with * are required.