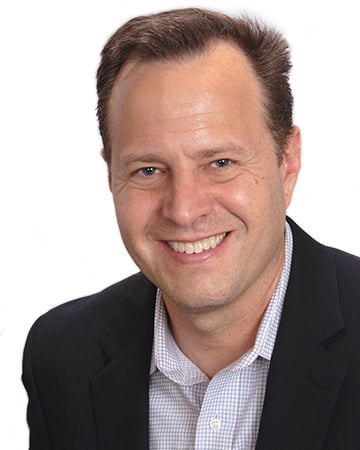 An Intro to Unbiased Advocacy at REdirect
How We Remain Unbiased
Although we partner with and often recommend the leading real estate software providers, we are always open and transparent about our relationships with vendors--and we never let those relationships color our recommendations. We elected to take this advocate's approach in order to best serve our clients. This way, we will never be swayed in any one direction and proudly will never succumb to any pressure to push one solution over another.
We recognize that working with just one system doesn't work for everyone. We are believers in finding the right fit for each of our clients, and that's what is most important to us. As a result, our company is made up of a diverse group of experts each specializing in different real estate software solutions.
20 Years in the Making: A Highly Specialized, Unbiased Team
Building a good company isn't easy, and building an exceptional one is even harder. We firmly believe it's the team you employ that sets the two apart. Over the last 20 years, we have been working diligently to create an all-star team of consultants for Yardi, MRI, RealPage, and other heavy-hitting real estate software solutions. Here's how we've done it:
Strategic Hiring: Filling Knowledge Gaps in Our Niche
In this industry, it's easy to be aware of our knowledge gaps—whether they are identified by watching industry trends change, new developments rise to the surface, or because of our work day in and day out within the software. As a result, we target our hiring efforts to fill these specific gaps.
In the past, we were not afraid to say no to a project if we didn't have the right real estate software expert on staff. While our honesty may have staggered our fiscal growth, it demonstrated our integrity and, over time, has pushed us to build a world-class team now capable of saying yes far more than we ever say no.
While the industry feels big to us—there's certainly always more projects to take on and challenges to face—in the grand scheme of things we're quite niche. That means experts are easy to spot, but hard to come by. Luckily, we've made a lot of connections over the past 20 years stemming from diverse projects, partners, and clients, plus our reputation for quality work makes acquiring talent a bit easier.
Training
We're committed to training, investing in the professional development of our staff, and knowledge sharing. REdirect team members regularly attend conferences to keep pace with industry and software trends and developments. We implement weekly knowledge sharing sessions and debriefs for employees to present their work to the whole team. We even have a development program in place that allows team members to acquire new skills and certifications during work hours.
Why Being An Advocate Matters
Being an advocate, by nature, means offering support and recommendations in the best interest of our clients. We always select the right system for you, not the right system for us. In fact, it's easier for us to pick the right software solution and upgrades when we have a holistic knowledge of your business needs. Our ultimate goal is to help our clients take greater control over their day-to-day, streamlining and upgrading processes so you can focus on what's really important—that means we want every implementation to be a perfect fit.
Common & Not-So-Common Examples
A good, nonpartisan consultant will:
Know the difference between the capabilities, advantages, and shortcomings of leading real estate systems, their modules, and what each is best used for now and looking into the future. While they may appear to be the same at a quick glance, it's our job to know the subtleties.

Tell you the truth. Do you actually need it? A true advocate works based on your actual use case and not just what will lead to the biggest project. Though we want you to have the best and most cutting edge, we recognize that sometimes all the bells and whistles are not the best fit.

Make assessments and recommendations on whether you should explore custom built reports or continue your own DIY method. A good consultant works with your team, gets to know your processes and objectives, and assesses your capabilities and what suits you best.

Know when or when not to switch you from one software to another. If an advocate identifies red flags and sees that a system or function is not working for you, he or she will troubleshoot and plan for the best course of action, which may or may not include moving to another platform. Fortunately, our consultants often find great opportunities to better leverage your current platform.
Why Hire a Consultant?
There are many reasons a company elects to hire a consultant, but from our 20 years of experience, here are the top four reasons why clients have come to us to assist with real estate software implementation or a subsequent upgrades.
You need fresh perspective: Sometimes you can become too close to a project and lose sight of what's most important. Because consultants work regularly with different companies facing similar issues, a consultant may be able to provide a different and more objective point of view that your team might have missed.

You can't waste time: Truthfully, if you aren't a seasoned real estate software implementation consultant, implementation and upgrade processes can be frustrating and unnecessarily time-consuming. If you hire a specialist from the onset, you can get it done quicker and with less hiccups.

You need more manpower: There may come a time during implementation or an upgrade when you realize you can't split your time effectively. You need your team to focus on day-to-day job responsibilities. You also understand that hiring new employees to oversee this potentially one-off project isn't smart either. That's where hiring a consultant shines.

You need a different skill set: When you charge a consultant to handle a project, you gain immediate access to his or her specialized skills that may not exist in house—the skill set needed to get the job done right.
Staying Ahead of the Curve with Integrity
Our primary role as real estate software consultants is to be the expert. Thus, our primary objective is to always stay ahead of the curve in terms of our team, our services, our capabilities, our technology, and our approach. While taking an advocate's approach is not the most popular sales technique, it's the one that makes most sense to us. We don't believe in aggressive sales. We don't like to be pushed into any decision, and that's why we work the way we do.