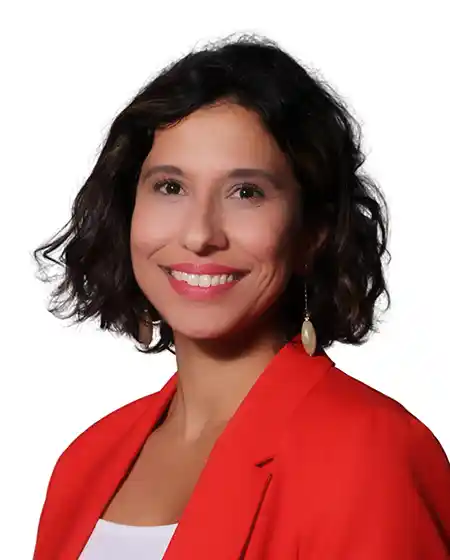 Article by
Director, Human Resources
Every year, REdirect makes a point to give back to causes and foundations that speak to us, and 2019 was no different. In the past year, we elevated our charitable giving with a new internal policy. This new program supports causes that our team feels connected to. We're proud to support organizations working worldwide and give back some of our time and money to make the world a little brighter. Here's a look back at the causes we contributed to in 2019:
Project Hope annual donation
2019 marked our fifth year of donating to and working with Project Hope. Project Hope is an organization whose main focus is to increase the availability of health care services for those in need throughout the world. They accomplish this mainly through assisting local health care workers to save lives by fighting noncommunicable and infectious diseases, responding to natural crises and disasters, and improving maternal, neonatal, and child health.
While donating is, for us, the quickest and easiest way to contribute to worthy causes, we also like to get involved. Throughout the year, we look for fundraising events to sponsor and attend as a way to give back to organizations and our own team. We love the sense of camaraderie that comes from getting the team together to participate in silent auctions, auctioneer-style donation shouting, and of course, tasting every hors d'oeuvre.
Gala for Good
Through their holistic programs, Yamba Malawi's "Gala for Good" focuses on improving childhood wellbeing, sustainable business, and financial management, impacting over 100,000 children each year. In April, we sponsored Yamba Malawi's "Gala for Good" in New York City. Our team met up with a few clients to snack, drink, and fundraise in support of this organization's work to change lives for the children of Malawi.
St. Jude's Spirit of Hope
We also participated in the "St. Jude's Spirit of Hope: An Evening of BBQ and Blues" this past October. Our team got together in NYC with other real estate pros to support this organization's crucial mission to provide cures, prevention, and care for catastrophic childhood diseases through continued research and treatment. At St. Jude's, no child is denied treatment based on their family's ability to pay.
Supporting Our Employees
Our new internal charitable matching program recognizes organizations in the local communities where our team members work. We double the impact of our employees' community contributions by providing a dollar-for-dollar match of employee contributions to 501(c)(3) organizations, public schools, colleges, and universities, as well as organizations registered with the Charity Commission or CAF America.
We also offer the option to opt into payroll withholding for group donations to organizations nominated by our employees, and these are also eligible for the company match. This past year the REdirect team nominated nine organizations. The two winning organizations for our company-wide initiative were: 11th Hour Rescue and CASA for Children.
11th Hour Rescue pulls dogs and cats from kill shelters all over the country and saves them. The organization is so thorough and committed to the animals they rescue. They will take back dogs or cats FOREVER, if the animals can no longer be cared for by their adoptive families.
CASA for Children, or Court Appointed Special Advocates, is our second nominated organization in our charitable matching program. In some cases, social workers are overworked with too many children assigned to them. CASA for Children is an organization where volunteers have only one, or just a few kids, to solely spend time and bond with. These volunteers are often the only ongoing steady presence for children through the upheaval of the foster care system.
Also launched in 2019 was REdirect's Volunteer Time Off (VTO) program. We fully support volunteer activities that enhance and serve the communities in which we live and work. We created the VTO program to make it that much easier for members of our team to participate in volunteer activities that enrich and inspire their lives. This program gives them the opportunity to volunteer at organizations like food banks, local hospitals, and animal shelters during normal working hours and without having to use their vacation time. Additionally, if a team member volunteers on a weekend, they receive paid time off in return for contributing their time to the community.
Because of our team's amazing commitment and engagement with their local communities, we are able to make a bigger difference in the world. Interested in working with us? Head on over to our careers page to see our current job opportunities.