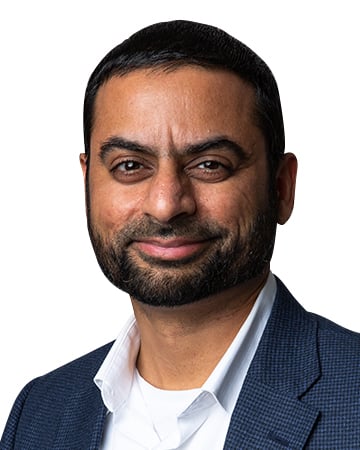 As we enter the second quarter of 2018, we're seeing some big changes and trends in real estate that are impacting the rental industry. Thus, in order to come out on top, property managers need to be even more nimble by adjusting or creating strategies that align with today's market trends.
Here's what we're seeing: While strong in major metropolitan areas, rent demand is slowing everywhere else in the US, according to a recent "Forbes" article. The publication reports that the 6 to 8 percent growth in rental prices we've been seeing in past few years will stall out.
This comes as a result of falling occupancy rates from increased supply and development.
With less demand, property managers need to get more aggressive about attracting and retaining tenants, then forecast more accurately to make informed business decisions.
To attract renters, smart marketing is integral, and automated vacancy posting syndication is king. To retain residents, property managers must meet tenants' changing needs and heightened expectations; employing smart technology to handle maintenance requests and renewal processes can significantly change tenant perspective of their quality of life as a renter, encouraging them to renew their leases.
Finally, to stay abreast of rental trends, it's important to use a powerful budgeting and forecasting tool.
Automated Vacancy Posting Syndication
When it comes to attracting new tenants and smart marketing, an automated vacancy posting syndication is where it's at. Yardi's marketing suite offers this feature, allowing you to leverage data directly from a property management system to SEO-friendly property sites and syndicate to popular Internet Listing Services (ILS) like Apartments.com and Zillow for an enhanced real-time experience. Prospective residents can view newly listed properties and take virtual tours, get access to accurate pricing and floor plans, and manage the visibility of available units to drive urgency—all collectively working to increase conversion. Yardi also offers optimized, trackable Craigslist ads via Yardi RENTCafé Classifieds.
Tenant Portals
Once a lead has been successfully converted into a signed lease agreement, it's the property manager's job to retain this resident.
The key to every renter's heart, in addition to amenities, is simplifying his or her busy life. This is better known in our industry as the tenant experience. A user-friendly tenant portal where residents can quickly and easily submit maintenance requests, photos, rent payments, and lease renewals make for one happy renter—and a happy renter is a lease-renewing one.
We're also seeing companies now compete by providing more and more one-stop shop solutions. These amenities include offering renters insurance right at the time of leasing and concierge services that assist with relocation by hiring movers, scheduling or canceling the installation of utilities, and more.
Budgets & Forecasting
If a property management company has done its job of signing new leases and renewing existing ones, the natural and strategic next step is budgeting and forecasting.
One leader in multifamily budgeting, RealPage® Budgeting, allows its users to bypass tedious manual data entry, eliminate confusing spreadsheets, and thereby improve report accuracy. It intuitively prompts its users along the way to perform complicated calculations for them and create flexible, real-time reporting and performance summaries.
Moreover, RealPage® Budgeting's robust functionalities allow users to set up their reforecasting model in five minutes flat. So, prepare to produce frequent, highly accurate reforecasts, analyze trends, and make informed decisions and establish next steps.
Residential Management Workbooks are also available within MRI's Budgeting & Forecasting, which allow the user to create detailed worksheets based on resident data, unit information, cost per turn, amenities, and occupancy data. Particular to forecasting, MLAs can be established within the Property View, allowing the user to create property-specific budget assumptions. The Unit View then allows flexibility to apply those MLAs and renew in bulk. In this view you can also create prospect leases for future periods, and filter by occupancy status or unit type to create assumptions.
Attract. Retain. Predict.
These verbs are the three magic words when it comes to today's changing rental market. Due to falling occupancy rates and slowing rent demand, it's important for property managers to utilize smart marketing to attract renters, smart technology to retain them, and powerful forecasting products to yield valuable insights for long-term planning. Thus, automated vacancy posting syndication, tenant portals, and lease forecasting have made it to our short list of must-have features used by rental market property managers.