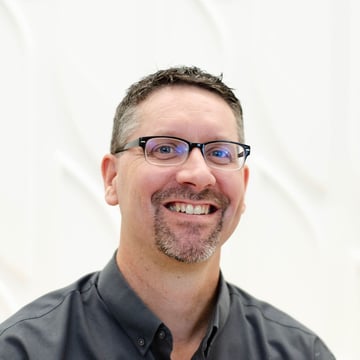 Guest Post by
MRI Software
Your real estate software might work well enough now, but in an era of digital transformation and new business challenges, traditional systems could be starting to show their age now more than ever. What happens when big acquisitions and periods of significant growth put stress on your current systems? And how can you be sure that your software flexes properly to help the business overcome unforeseen circumstances?
Finding out the limits of your real estate software solutions after the fact is too risky. You need a solution that will scale with the business and flex to the way your organization runs, which means you'll also need to know exactly what the software should be doing for you. Here are a few signs that it may be time to look for an expanded software solution.
Distributed Workforce
Even as the past decade has seen a gradual rise in the use of digital technology across the industry, real estate organizations have historically relied on paper-based solutions to manage many critical processes. But when the COVID-19 pandemic pushed employees around the globe into remote work scenarios, a reliance on paper became a detriment. Organizations that had centralized their data and made it accessible to teams regardless of physical location were able to ensure business continuity by smoothly transitioning to remote work.
Even with a return to the workplace on the horizon, the traditional office space has evolved, and companies that still rely on paper will continue to face challenges. Real estate organizations that are equipped with a set of comprehensive PropTech solutions, such as workplace management tools, will have greater flexibility and agency when it comes to implementing a return-to-office strategy that works for the business and its employees.
Acquisitions and Growth
One sentiment that everyone in the real estate industry seems to share is that there aren't enough hours in the day. This problem takes center stage whenever organizations start to grow, as the process of acquiring and assimilating new companies can eclipse the day-to-day activities that help your business run smoothly.
Inefficient PropTech can make scaling the business difficult, and it can make the process of running the business after a big acquisition even harder. Using software that automates the often-tedious lease abstraction process can make growth a more natural part of any real estate organization. By reducing manual work, you'll also be able to add time back into your day for value-adding operations.
New Technologies
In addition to the rise in tech adoption we've seen over the past year, brand-new technologies are constantly emerging that can have applications in the real estate industry. Applying new innovations to your operations can drive productivity and efficiency, providing your business with a competitive advantage.
Take artificial intelligence, for example. Many still think of this technology as something that's a bit too far off in the future, but AI-powered real estate solutions exist [DB1] in the market today and can reduce manual processes, save significant staff time, and support strategic decision-making.
PropTech is growing faster today than at any point in history, and with the rising acceptance of new technologies, many are finding that the old ways of doing business or running an office no longer work. And none of this PropTech is simply new technology for the sake of new technology—it can be an innovative solution to business challenges, helping you move your company forward and plan for the future. Learn how digitalizing your business operations with comprehensive tools today can prepare you for tomorrow.