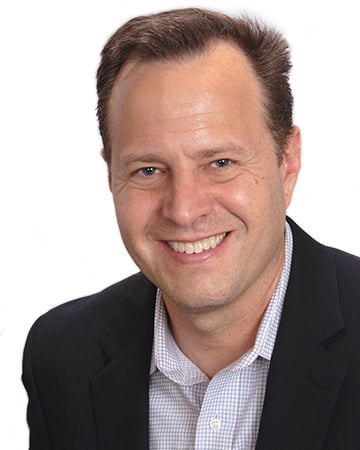 Yardi's Investing in Investment Management
Hooray! The latest version of Yardi's investment management suite is now available! Yardi Investment Management 7.5 was launched October 23 with several new features we're eager to gush about. But, before we do, here's a little history of its plug-in release schedule, which has been on a pretty consistent with something new released each season. In April, the Yardi 7.3 plug-in offered 45 enhancements. In July, Yardi came out with version 7.4 with an additional eight enhancements. Now, Yardi 7.5 is out and many new features.
Let's check 'em out.
Batch Management
This is a good one, if we do say so ourselves. In the past, there was no previous control over deleting batches as they related to capital transactions, contributions, and distributions. Adam Smith could create a batch and Joe Miller could delete it two days later even if he was not involved with the transaction. Now, Yardi has added a layer of security to control user actions. Users now have the ability to to prevent others from deleting their work by locking down their own batches; only they have the ability to delete them. Users additionally have the ability to add notes when reversing a batch. So, if you delete a batch, you can note why and store the reasoning in the database as means of documentation.
Capital Processing
As you may already know, when processing a capital transaction, Yardi captures several different dates. But now, you can globally define default dates across all processes. Let's say a contribution has an effective date of Oct. 31, but it isn't processed in the system until Nov. 1 because everyone was attending the office Halloween party. The system now allows you to set default dates across the system for capital processing and batch transactions.
By setting defaults, the system builds in controls to avoid data entry errors and ensures consistency across users processing similar transactions. Wahoo!
Capital Transactions
There are two new snazzy allocation methods for capital transactions available beyond an owner's default percentage. Now, the Yardi Investment Management suite offers a time-weighted capital balance based on a quarterly, monthly, semi-annual, and annual frequency, or a capital balance by date—two important allocation methods!
Another cool capital processing feature that's got everyone excited is its live search. For example, if you're processing a distribution from a fund with 100 investors—using the new capital processing tool, of course—you can do multiple transaction types at once. If you have five different categories of transactions and you multiply that by your 100 investors, you have 500 possible results in your search grid. Previously, you had to scroll and scan the grid to find what you were looking for. Yikes. Now, Yardi Investment Management has a live search for any value—date, amount, investor name—that dynamically reduces your search results.
Display Types
The latest version of Yardi Investment Management now offers additional display types and the ability to define what segments appear on screen; you can also tie your default display types globally in accounts and options. Previously, users had to choose from a dropdown which display type to show, so if they weren't sure, this could cause a hiccup. Not anymore!
Yardi Investment Management is making everyone's life a little easier with a reorganized menu structure that is laid out more clearly and intuitively. Other menu enhancements have also been added like aligning them with your own processes for further ease of use. What this means is if, for example, you're a fund accountant, you will have a set of functions specifically for you without having to set up anything manually. Yardi Investment Management menus will likely always need to be customized for your specific needs, but at least now they are more digestible right out of the box.
Partner Transfers
Partner transfers have been the No. 1 feature request ever since we started working with Yardi Investment Management about six years ago. But ask no more, your wish is Yardi's command, and we couldn't be more thrilled. Now, you have the ability to make transfers between partners who've invested jointly in a deal. For instance, if you and your father invested in a joint venture and now he wants to transfer his assets to you, he can—no problem. Or, one unfortunate, but realistic example is a couple, who invested in real estate together, get a divorce and one needs to transfer his or her half of the assets to the other partner. You can now auto-process these partner transfers and carry over the capital balances.
New Horizons for Investment Management
To date, Yardi has retained its position as the most robust investment management suite available in the real estate space, especially with the release of Yardi Investment Management 7.5 and its awesome new features. Up until recently, it was the only one that offered a full drill down all the way down to the property level, but MRI and RealPage are now building more competitive products that are advancing investment management technology as a whole. We're excited to see what these incredible companies are coming up with and equally excited to share their news and help our clients integrate this technology.