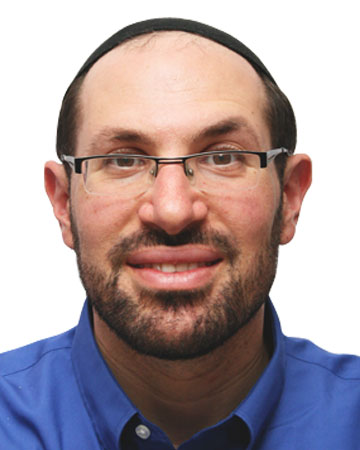 *To best serve our clients, this blog was updated on Feb. 2, 2018 to reflect our most current thoughts and insights on Yardi 7s.
It's been years since Yardi released the newest version of its industry-leading software solution, Voyager™, and it's still going strong. Now, 90 percent—or nearly 4,000—of Yardi's clients have implemented Voyager™ 7s.
The upgrade incorporates an impressive number of truly consequential changes to users' daily business operations. When our blog was first published, the biggest news was that Yardi was no longer merely an application service provider, but rather a "Software as a Service," or "SaaS," in technology parlance (hence, the "s" in Voyager™ 7s). In other words, Yardi became cloud-based.
This isn't really groundbreaking now that this technology and particular upgrade have been available for some time now; instead, maybe the important highlight here is, that since the transition to SaaS, Yardi has leveraged its platform to add significant offerings like RentCafe, Yardi Matrix, and Yardi Energy, which are only available on this SaaS. Their newer functionality and features are only available on SaaS, which provides a whole lot of added value to clients, and should be considered when thinking about upgrading to Yardi 7s.
Some other noteworthy improvements include:
Improved navigation tools, such as a menu search box to help you locate functions and other account information much more quickly and easily.
Maximized history function that remembers where you've been and can get you back there in a click.
Automatic updates (courtesy of SaaS technology).
Better mobile interfaces on any device, be it iPad, Surface, or smartphone (what Yardi boasts as "device agnostic") and which can be used simultaneously.
Improved user interface, including autofill on data entry fields.
A significant suite of additional tools and functionality like Orion BI, Yardi Matrix, Procure2Pay, and Yardi Deal Management.
While upgrading to 7s will enhance your workflows and optimize your operational efficiency, the other side of the truth is that this transition is not guaranteed to be a seamless one. In fact, when poorly executed, it can be a harrowing, time-eating ordeal.
Here are some things you need to know before taking the 7s plunge—or even after you've taken the dive:
1. Yardi Voyager 6 to Yardi Voyager 7s: Less sweat equity.
When Yardi evolved from Yardi Voyager™ 5 to Yardi Voyager™ 6, the effort required of users amounted, effectively, to a whole new implementation. Data migration was a much more complicated and potentially messy enterprise than what you can expect when you upgrade to Yardi 7s.
However, there's a caveat. The longer you postpone your 7s upgrade, the more complex this project may become. So if you're a part of the remaining 10 percent still on Yardi Voyager 6, it's time to make the leap. You won't regret it.
2. Focus is on the future: Yardi 7s and beyond.

Every day, Yardi is fixing bugs and improving quirks that Yardi 7s users have identified these past few years. Again, additional changes made to Yardi 7s in 2018 may make upgrading in the future a trickier undertaking than it is now.
3. Not all clouds are created equal.
Yardi offers three different cloud solutions for 7s clients: SaaS, Saas Select, and Private Cloud. Determining which nimbus is right for your company's needs is an important process.
4. Identify your changes before, not after.
Not every company is a fan of every change offered by Yardi 7s. Thankfully, users have the capability of opting out of some of these modifications. Note, however, that opting out before the installation is a much easier and less problematic endeavor than trying to do so after the fact.
5. The biggest surprise will be the security requirements.
Yardi Voyager™ 7s has added security requirements to a whole host of functions that previously had none. Some of these may be surprising, and it's a good idea to be apprised of the new security steps, lest they take you by surprise (and consume more time later).
6. The path to Yardi 7s is no longer paved with pitfalls.
When we originally wrote this blog nearly a year ago, Yardi 7s was facing a handful of challenges in terms of bugs and quirks—and even more so if you used a variety of add-on modules such as Yardi Construction, New York, or Investment Management. However, the early adopters helped Yardi resolve those hiccups, and to date, Yardi 7s is significantly more stable.

While many of the original pitfalls are gone, you still need to remember that this is an upgrade, which means you need to test it! This brings us to the final point about what you need to know about Yardi 7s.
7. Test, test, test. Then test again.
Just as it did with your original implementation, Yardi provides a test database for users upgrading to Yardi 7s. Use it. And use it again. It is often only through copious testing can you identify and work through the various problems that will inevitably arise with any new system. Incorporating a thorough test plan and sufficient testing time can ensure a smoother launch and fewer problems in the immediate aftermath of "go-live."
Bottom Line
Your Yardi 7s upgrade isn't as simple as clicking Go. The upgrade is best vetted by a trusted advisor, someone who has been down the block many times, and can map the best course of action for your unique company. Approaching a business-critical upgrade in a haphazard way will almost necessarily cause you headaches that can make you upgrade-leery in the future, and leave your company's operations—to its detriment—in the past.