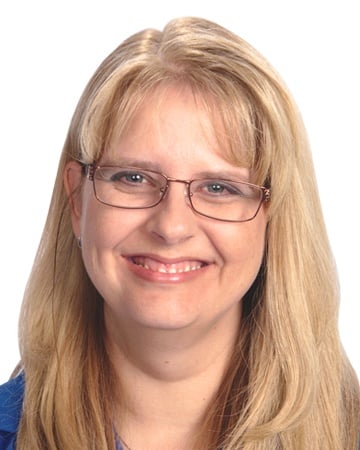 Article by
Director, Western Region
As we've noted before, relying on a paper-based billing process is as antiquated, time-consuming, and rife with potential errors as using paper memos for your communications. But the benefits to automating accounts payable (A/P) goes beyond "simply" revolutionizing your A/P workflows and has even more benefits than may initially meet the eye.
It may actually even make you money.
For property management companies using Avid to streamline their A/P processes, the benefits of automated A/P are enhanced when the vendors themselves are a part of the Avid system. What's more, if your company succeeds in encouraging any given vendor to use Avid, you will receive a rebate of a portion of that vendor's annual fee (which is based on the quantity of invoices they upload). If the vendor chooses to use an electronic receipt option, there are rebates available to the property management company for this process as well.
There are three core reasons why a vendor should utilize automated billing such as that offered by Avid:
Get paid faster.
Using traditional, paper-based billing methods, a vendor must wait, on average, 45 days to get paid, and that's if everything moves without a hitch. From the day they write the job ticket, issue the invoice, print the invoice, and mail it, plus the time it takes the property management company to process and approve the invoice, cut the check, mail the check, and have it clear the bank, simply getting paid for one's services rendered seems far more laborious and time-consuming than our digital age should permit.
When vendors submit invoices through the Avid Marketplace, this 45-day process gets slashed by 85% and can get down to 2 or 3 days. Cha-ching.
Get visibility.
The above scenario sketches a billing and payment cycle completely devoid of any hiccups, which is not always an accurate reflection of reality. If forty-five days come and go and the money has still not been received, what happens? Where is the hold-up? Did the invoice even get there? Has it been approved? Waiting to be cut?
Without the insight provided by an automated system like Avid, the vendor simply cannot know. But through Avid Marketplace, the vendor can see exactly the status of their invoice, and get notified along each step of the way, such as when the invoice has been: successfully submitted; started the workflow; approved; funds for it have been released (either submitted for ACH or the check has been cut); and when the funds have cleared.
No more guessing games. No more awkward phone calls or dubious promises of "the check is in the mail." Automation puts an end to it all.
Get marketing exposure.
As more and more property management firms turn to systems like Avid to automate their billing, more and more are preferring to use vendors that use these systems, too. Not only does it enhance the streamlined capability of their own A/P processes, but participation in the Avid Marketplace also serves as a validator for the vendor. For this reason, an increasing number of property management companies are eschewing scrolling through Google and Angie's List looking for their next vendor and instead turning to those listed in the Avid Marketplace.
And this can go vice versa, too: vendors can stop wasting money on Google ads or pay-per-clicks, and instead reach out directly to companies within the Avid universe. It's marketing made easy.
---
There are other benefits and options for vendors who choose to go with Avid—such as access to loans against outstanding invoices—but that's a whole different ball of wax. And Avid, of course, isn't the only game in town when it comes to automatic billing, but it is the only one that offers the "kick-back" incentive to real estate companies who convince vendors to sign up.
This time of year, too, is perfect for embarking on new automated systems, since tracking expenses and getting things lined up for the coming year is a prime project for January, for vendors and payees alike.
RELATED ARTICLES: