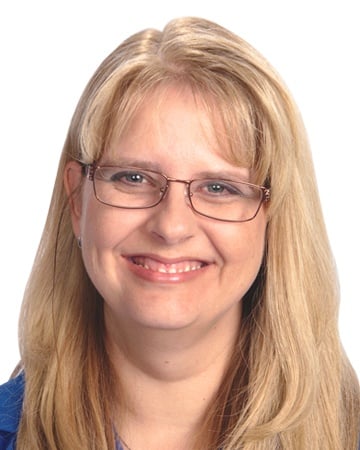 Article by
Director, Western Region
Imagine there's a company that doesn't utilize email. When someone on staff needs to communicate to a colleague, they type up their thoughts, print it out, put it in an envelope, and then carry it to the intended recipient's office, where it joins a pile of other correspondence on the recipient's inbox tray, an actual box that sits on their desk.
Clearly, this is a ridiculous scenario in 2016 (or 1995, for that matter). As a critical component of any business, communications are digitized to increase their speed and accuracy of record, which leads to increased productivity.
Yet some companies have still not "gone digital" when it comes to another core critical function: accounts payables (A/P).
There are several powerful software solutions available that can help take your real estate property management company or investment management firm to the next level of efficiency, speed, and functionality. Software such as AvidXchange, NexusPayables and Yardi PAYscan are revolutionizing many of our clients' A/P workflows and budgeting process.
How Payment Automation Works
The beauty of automated payable software like Nexus, Avid, and Yardi's PAYScan is in its simplicity. Invoices are entered into the system (usually by scan, though both Nexus and Avid offer electronic invoice capturing services), where it is indexed and categorized. Categories can be as simple or robust as a user warrants: categories can even track kilowatt hours, BTU usage, time usage, you name it. After categorization, the invoice goes into workflow, notifying relevant staff of authorizations needed.
Workflows in these systems are also incredibly malleable. There are virtually endless rules that can be created and applied, by type of invoice, dollar amount, vendor type, or even by custom-created fields. While workflows can run in parallel (for those requiring different people's approval), most systems allow one to set workflows that prevent duplication, which streamlines the approval process and eliminates redundancies and unnecessary hold-ups.
Once the invoice is approved, it will be submitted directly to your general ledger software—such as MRI or Yardi—until it is paid and confirmed.
And then the real fun begins.
Beyond A/P
The reporting power of these electronic software platforms elevates your A/P function to another level. Forget about rifling through paper files; now you can search your invoices by vendor, keyword, "contains," or even "begins with." Such robust data storage and retrieval capability makes those metal filing cabinets as sweetly antiquated as that desktop "inbox" box we were laughing at earlier.
(A quick side note about those metal filing cabinets: on average, the cost of storing paper files is, on average, $240 per year, per four-drawer filing cabinet. Multiply the number of filing drawers in your A/P department by $240 to estimate how much you'd save a year by going automated.)
Automated payables software can also buttress the existing technology you already have by working directly with MRI or Yardi. Nexus, for instance, has a very robust critical date processing tool that allows you to run reports to identify vendors for insurance purposes. Commercial real estate property managers can even use electronic A/P software for their year-end reconciliations when determining common area maintenance pool costs and providing electronic backup for tenants requiring audit access.
Streamlined A/P processing also gives a boost to your budgets, by pulling in directly from your general ledger software to show budget remaining, and calculates it on a month-to-date or year-to-date purpose.
Less Time, More Money
Automation reduces your A/P processing from 12 steps to four, from a 27-day process to, on average, one that takes less than three, and with significantly minimized risk of error. Cash flow is improved, approval processes are standardized, and the phenomenon of "lost invoices"—you know, when Larry from accounting retires and you discover a pile of forgotten invoices, or even a check, in his top drawer?—is a thing of the past.
And if all of that weren't enticing enough, both Avid and Nexus—as well as other software platforms such as Yardi's PAYscan—also offer payment solutions that can evolve your A/P department from a revenue coordination function into an actual revenue generator. We'll explore this exciting new development in a future blog posting. Watch this space!