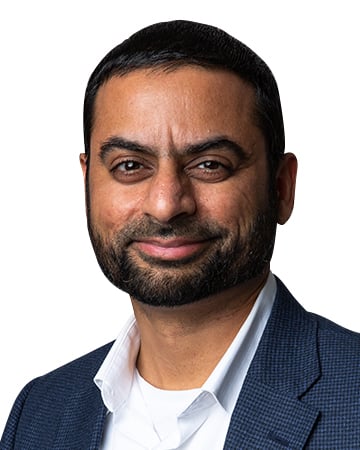 *TO BEST SERVE OUR CLIENTS, THIS BLOG WAS UPDATED ON JUNE 18, 2018 TO REFLECT OUR MOST CURRENT THOUGHTS AND INSIGHTS ON REAL ESTATE BUDGETING TOOLS.
Budget Season Sentiments
We know you're well aware that budgeting season is quickly approaching. It's an intense time of year, but luckily, the best real estate software systems are continually enhancing the way you and your team undertake the all-hands-on-deck budgeting process.
Forecasting
Yardi, for instance, unveiled FLO (Forecast Lease Options) in 2016. This particularly powerful budgeting enhancement provides a simpler, more streamlined approach to forecasting leasing revenues for the commercial real estate industry. By utilizing a color-coded grid, FLO allows you to sort, filter, and group units to produce useful data visualizations that can empower quicker and easier decision making. While its capabilities are indeed advanced, FLO is a valuable option for any commercial real estate management company looking to reduce budget process times while increasing budget accuracy.
If you already use Argus for valuations and you are using a current version of Argus Enterprise, another option is to use the copy and paste function to bring in actuals from your accounting system and complete Forecasts in Argus. This provides the benefit of allowing you to compare against your original valuation assumptions for the property and potentially take advantage of assumptions such as market leasing and inflation rates that may already be set up there. While Argus has traditionally been used only by the acquisitions and asset management teams, having property management and accounting use the same system for forecasting can help to drive the use of consistent assumptions and improve efficiency and communication among teams.
Capital Expenditures
Beyond forecasting the rate of return on your units, comprehensive budgets must incorporate all aspects of expenses, too. On the property and asset operations side, several budgeting tools excel at streamlining the process, each with its own strengths. MRI and Yardi both seamlessly handle capital expenditures—operating expenses such as common area maintenance and tax—by pulling data from your operating ledgers. And by using the formulas and setup for recoveries already in place, you can save countless hours and errors when budgeting and forecasting. Yardi even takes an extra step by pulling data for your construction projects and mortgages/debt to round out virtually all of the key components of your expense budget as well.
Corporate Budgets
Understanding that corporate budgets should be as accurate as asset forecasts, the budgeting process must accurately take into account everything on the corporate side, from payroll and benefits to marketing and brokers' fees, as well as shared services such as IT and legal fees. RealPage does a good job at this on the residential side. In fact, we had a wonderful success story integrating RealPage with Yardi for one of our major clients. With the right software platform, there is no reason why your corporate budgeting process should live separately from your asset management budgeting.
The budgeting modules within Yardi and MRI have many of these corporate expense worksheets built right in, though with the ability to separate them out. The result is that your payroll department can pull out and work on their expense workbooks without seeing or needing to wait for the workbooks from the payroll, marketing, or operations teams. These different aspects of your overall budget can then be secured, delegated, and improved upon separately, while still being dynamically integrated to your final forecast.
Annual Budgets & Multiple Forecasts
Where a budgeting tool really shines is after you have streamlined the annual budgeting process. Now that all the information is in the system, you have the ability to create multiple forecasts easily; this may include incorporating multiple scenarios that include the acquisition or disposition of assets, high and low estimates around major tenancy changes, or significant variations in seasonality and weather that may impact property operations. In addition, the ability to create these forecasts on a more frequent (say, quarterly) basis gives real estate owners, operators, and investors the ability to adjust their outlook without overhauling all the work done to date. The ability to easily apply different sets of assumptions based on different potential market conditions and stress test your future plans has been, and continues to be, a strong suit of Argus.
Features & Enhancements
MRI
As we said earlier, real estate software systems are continually improving and adding new features to simplify your budgeting process. For instance, major enhancements for MRI X.4's Budgeting & Forecasting include increased flexibility for expense allocations, straight-line rent calculations, and now three reports that can be used at a consolidated level: annual budget comparison, pro forma detail report, and pro forma summary report. A B&F feature was also added to MRI • GO, and Investment Modeling for valuing, forecasting, and modeling became one of three products to make up MRI's new investment management software suite. Additionally, workbook approval can be done on multiple budgets (rather than budget-by-budget approval)—a huge time saver, and calculated totals have been added to occupancy/vacancy reports, recovery calculation reports, or monthly suite forecasts. Talk about an X factor.
Yardi
Yardi is already incorporating some significant functionality, such as construction, investment, and debt/mortgage, into its advanced budgeting and forecasting (AB&F) module; so, the company has turned toward focusing on further enhancing and fine-tuning its AB&F features. Updates include the ability to include multiple books that support not only cash and accrual budgeting but also any adjustment books you may be using as well. Yardi's new Reporting Suite in AB&F is also noteworthy, allowing users to run a group of reports and create one organized package rather than a handful of individual reports. Lastly, one other enhancement we just had to dish on is Yardi's investment management feature that tracks financials at all levels of a structure and builds cascading rules allowing money to flow up and down it—from the investment manager to the fund to the properties—now possible within AB&F. The added bonus of tracking these financials is that they can now be included in budgeting and forecasting.
Argus
With the release of its Argus Enterprise version, the Altus Group now offers a product that can bring property information from disparate property management systems into one place so you can get a consolidated view of your whole portfolio. You can create general market assumptions that can be applied across all leases or estimate recoveries, leasing commissions, percentage rent, and more, down to the detailed lease terms. The lease level budgeting features for commercial and retail are now equally as robust as the leading property management systems. Role-based workflow allows you to distribute and control the budgeting and budget approval process. The reporting is robust, and the ability to keep the reporting frame and working frame open simultaneously while refreshing reports automatically as you work is very useful in checking your work.
Final Thoughts
The budgeting process is inevitably a massive enterprise, inarguably one of the most important undertakings for any real estate management company. It therefore behooves you to ensure that the software platform you already have is working at maximum capacity to make this mission-critical budgeting process as accurate and efficient as possible. Is yours?