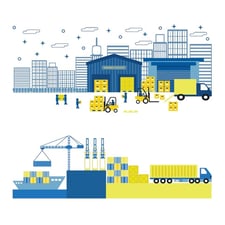 September 4, 2018 10:00AM
How Ecommerce is Creating a Tailwind for the Industrial Real Estate Market: Pt. 2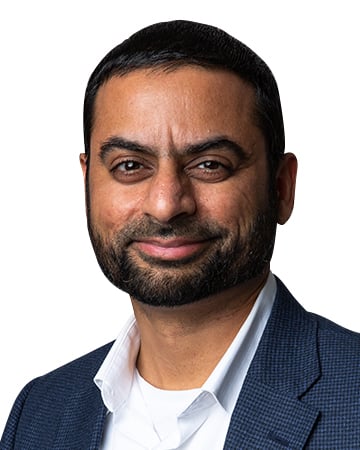 Warehouses: The New Office Space
As you learned in the first blog of this three-part series, one major trend we are seeing is the surge of interest in industrial real estate. As a result of unbridled growth in ecommerce, online retailers like Amazon are aggressively searching for new fulfillment centers to help cut down their delivery times while keeping costs to consumers low.
However, they're not the only ones looking at this industrial space. Developers are competing for the same real estate to create new mixed use buildings that include office space, coworking space, apartments, restaurants, health clubs, and other "live-work-play" options to create culture and community. As a result, warehouse space is scarce—95 percent of which is occupied.
According to our client Charles Mantione, director of financial operations and information technology at Federal Business Centers, Inc. in Edison, NJ, this is the first time in his career that he has seen warehouses now worth more than office space. He is also seeing his clients, who have traditionally rented warehouse space in Brooklyn and Queens, become displaced as their multi-level space is now being renovated into residential units, thus proving urban industrial space is highly sought after—especially by online retailers.
4 Reasons Why Industrial Space in New Jersey is Prime Real Estate
Where are ecommerce businesses going for their warehouses and fulfillment centers? The Northeast corridor between Washington D.C. and Boston—specifically New Jersey, Mantione says. But, with such high demand for industrial real estate, interested parties are buying up wherever they can.
A great example of this is Amazon, which had to get resourceful when it couldn't get urban industrial space by New Jersey's port and instead shacked up along the exits of the New Jersey Turnpike.
Why does New Jersey have such fertile economic soil for ecommerce?
Currently, there is 800 million square feet of industrial space located in New Jersey with another 70 million square feet in the Exit 10 submarket, according to Mantione. He explains that there are four main reasons why New Jersey is the perfect place to set up a fulfillment hub.
Increase in shipped goods:

New Jersey's container volume at the Port of Newark/Port Elizabeth has been growing over the past six years due to increased spending, online shopping, and demand for goods. It has grown from a total volume of 5.5 million in 2012 to 6.7 million in 2017. Further, the widening of the Panama Canal has allowed for these goods to be shipped. New Jersey's port is also better able to meet this demand for goods, more so than New York, for one primary reason: the raising of the Bayonne bridge from 150 feet to 215 feet, allowing bigger cargo ships to enter the port.

Consumer density: There are about 8.8 million residents living in New Jersey with an additional 8.5 million in the five boroughs of New York City. NJ is home to the highest population density in the country at 1,210 people per square mile and therefore has more shoppers per square mile than any other state in the nation.
Consumer wealth: New Jersey and New York City residents have money to spend. In fact, New Jersey is the second wealthiest state in the country at $37,288 per capita income.
Ease of transport: The delivery of consumer goods to New Jersey and New York City is a breeze. New Jersey's I-95 Corridor, including the New Jersey Turnpike, is the most traveled highway in USA. With last year's increase of New Jersey's Gas Tax ($0.23 per gallon), the state's transportation system is only getting better. Over the next seven years, New Jersey is expected to spend a total of $12 billion dollars on its transportation system.
Translation: New Jersey offers ecommerce retailers easy access to shipping ports and more people with more money than any other state in the country. So the question is now, how is this space best used?
How to Best Use Industrial Space as Fulfillment Hubs
Mantione said there's be a rise in tear-downs of industrial warehouses and replacing them with newer, more efficient spaces—something he formerly hadn't seen. While it may be initially more cost effective to repurpose multi-floor buildings and keep them as is, Mantione recommends following this trend and building new to meet the precise needs of distribution hubs and the trend toward automation: high ceilings at least 28 feet tall, limited pillars to maximize racking space, and a super level floor to make the picking and packing of artificial intelligence more efficient. The elimination of multiple levels also removes the need to go up and down elevators, he said, which can be very inefficient.
What Other Trends Are We Seeing Because of Increased Ecommerce?
Find out other microtrends are sprouting up as a result of the spike in online retailer in our final blog of this three-part series. Stay tuned!