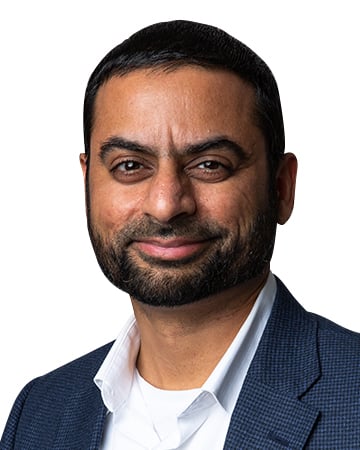 Today's retail landscape is changing dramatically, and the continued growth of online retailers is likely to come at the expense of conventional storefronts. Just look at what's been happening to malls in the last several years: Of the 1,200 malls in the United States, 15 percent are 30 to 50 percent vacant, according to the real estate research firm CoStar Group. Since 2010, more than two dozen enclosed shopping malls have shut down, reports Green Street Advisors, a research and analytics firm serving the commercial real estate industry, and, an additional 60 malls are on the brink of folding.
Meanwhile, the National Retail Federation expects online retail to grow between 8 and 12 percent, suggesting that e-commerce sales will reach between $427 billion and $443 billion, based on Census Bureau data. The aggressive online retail growth is a clear threat to the traditional brick-and-mortar market, and as a result, malls and other shopping centers are seeing a shift. More diverse tenants offering experiences beyond just shopping are filling vacancies and replacing traditional retailers. And, with the advent of driverless cars, there's additional hope for in-store retail.
Forbes opinion contributor Tim Worstall believes that successful malls "tend to be destinations" while those that are failing "tend to be places where people just go shopping." He believes that high-end malls will continue to do well, while the middle market is nosediving, because these retail spaces offer a unique, luxury retail experience still desirable to consumers.
In line with this prediction, we believe retail centers that can offer convenience and experiential moments will see success, too. To cope with this dramatic change, mall developers are responding by integrating luxury brands with value brands. They are also more heavily intertwining shopping with communal experiences such as entertainment and doctors visits, emphasizing this one-stop-shop convenience. The biggest curation trends we're seeing today is the increase in mixed-use destinations that include retail, office, hotel, medical, recreation, and residential use, seamlessly blending convenience and and experiential pursuits. Other key features include concierge desks, car washes, children play facilities, and movie theaters.
In fact, there's been a noticeable increase in building indoor rock climbing facilities at malls. Some are even serving as anchors for neighborhood strip malls, a role traditionally held by large retailers and big-box stores. Laser tag and farmers markets lodged in retail centers are also on the rise. The move toward activities in malls is bringing in more customers, however, it comes at a cost, according to a recent Bloomberg article by Jordan Holmyn. Like mall-based climbing gym owners, tenants must invest more in construction and are encouraged to sign longer-term leases. In some cases, they're asked to sign 20-year leases because of the unusual use of the commercial space. This is compared to the average retail store lease of about five years.
On a brighter note, should indoor climbers need immediate medical assistance, they're in luck. More and more malls and shopping hubs are filling space with walk-in medical centers. The amount of walk-in clinics in malls has risen 15 percent since 2011, according to data from the Urgent Care Association of America. In fact, a third of all urgent care is now located inside shopping centers.
On an even brighter note—for mall developers and retailers, alike—by 2025, driverless cars will be available to the general public. Parking will be a thing of the past and more and more shoppers will might be willing to make a trip over adding items to their e-shopping cart out of convenience. They can get in and out of stores without having to deal with parking.
In the last several years, the traditional retail market has been hit hard by the rise of online shopping. Malls are experiencing trying times, but mall developers and property owners are feeling some relief with the increased interest in experiential activities and desire for convenience. Whether it's running errands, visiting the doctor, or spending quality time with friends and family, malls are becoming a one-stop shop that can be accessed without the burden of parking. New tenants are tapping into these consumer desires and behaviors; shopping center owners and developers are gladly accommodating these trends to keep vacancies down and patron activity up; and property and investment managers are opting for real estate technology solutions to help with these operations and financials. As always, REdirect is at the ready to help them understand and optimize these solutions.