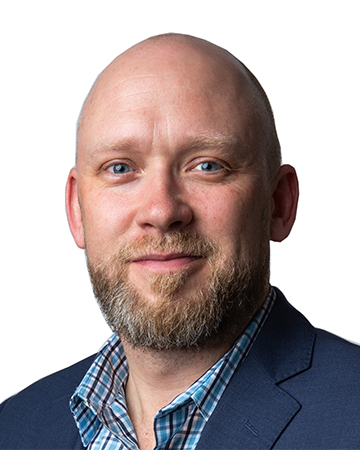 Article by
Director, Process Automation
What is Robotic Process Automation Anyway?
Robotic process automation (RPA) tools allow companies to develop virtual robots that perform repetitive tasks automatically and autonomously. The types of tasks that can be automated have become incredibly varied. Robots can read, interpret and manipulate data from any source; they can read and respond to email, and validate data. These automations can range from a single robot performing a designated task, to a bot-farm with thousands of robots working in synchronization to automate massively time-consuming functions.
Tech-savvy and efficiency-seeking companies are turning to robotic process automation (RPA) to eliminate monotonous tasks and free up employees for higher value work, according to CIO.com. This emerging technology practice streamlines operations and reduces costs by automating tedious rules-based processes.
But, it's important to note that RPA requires proper planning, implementation, and governance to better your business.
How to Recognize Opportunities for Automation
If a process is monotonous, repetitive, and frequent, there is a good chance that RPA will be of benefit. In fact, any time hours are spent looking at two applications—like a spreadsheet with an accounts receivable system, or a financial system next to an accounts payable application—RPA solutions would be worth considering. This type of automation is really the tip of the iceberg when it comes to what RPA can do.
A very "chatty" process is a good indicator of a fit for automation. Many people may be involved in the process, but each only plays a small 5-minute role within their field of expertise. This five to 15 minutes is not a big deal to each individual involved, but when added up, the whole process absorbs a great deal of time. Consider employee on-boarding: There are probably 100 steps in any organization to onboard an employee. They need to be provisioned in a dozen systems from email to operating software to payroll. Most of the data entry involved is repetitive, and often, a task for one person relies on the task being completed by another. Robotic automation can handle a task like this, serially and in a matter of a few minutes.
A Case Study
In one instance, I saw that an admin, let's call her Sarah, was given a spreadsheet every month. For each record in the spreadsheet, Sarah's job was to open a manual invoice and enter all of the data from that row, save the invoice, open another and repeat the process until all rows were exhausted. At the conclusion, she would have to validate that each invoice was accurate and email each invoice to the appropriate client. This was taking hours on a regular basis and this was only to satisfy one client.
Before automation, it would take her hours of concentrated effort to complete the task. But this was not Sarah's only responsibility, so the task could span over a few days. Validating and troubleshooting in the event of a data entry error could take even more time. Now, with the automation in place, an email kicks off the process and when complete, the robot sends an email with proof—in this case, screen shots and comparative validation—to let her know the process was successfully completed.
As a result, Sarah is now free to work on tasks that need her attention and require her to use judgment and decision-making skills, unlike the automated task which was mindless and frustrating. Today, Sarah is happier, more engaged, and feels a greater connection with her value and importance to the team. The invoices are getting out within a day and they are accurate every time. This, in turn, translates to greater trust from clients when they see they never have a billing error. We also have confidence that we aren't accidentally under billing.
Three Ways to Get Started with RPA in Real Estate
Real estate is full of opportunities for automation. There are a lot of similar tasks performed by real estate companies depending on what software they use for property management and accounting. These automation solutions need to be tuned to the specifics of that company and the environment they are implemented in, but would not have to be recreated or built from scratch every time. Below are three processes where RPA could help real estate companies make their businesses more efficient.
Month-End Processing: The same tasks have to be performed each month. Why not automate them? Most of these tasks take processing time. For instance, an employee will have to wait for one item to be completed (like pre-close reporting) in order to complete the next tasks (creating journal entries). This is a perfect opportunity to take advantage of RPA.
Corporate AR: Gathering up the expenses that need to be billed back to properties and then creating, validating, and sending invoices for all of those expenses is a hassle. I know of companies where an employee will spend several days per month performing this one task. Automation virtually eliminates this need and with zero errors.
Accounting: I was talking to a colleague who worked in accounting. He told me that every month he had to take an electronic binder of spreadsheets, save a copy, and replace dates and fiscal periods with the new month's data. This would take hours and do nothing to achieve the goals that he worked toward for the company. By automating this process, it would free up his time to focus on other key aspects of his job.
Bespoke Automation Awaits
Every real estate company I have worked with has their own way of doing business—whether it's because they are offering something unique or because their process is a competitive differentiator. For this reason, there will always be bespoke automation opportunities. These types of automations can truly be game-changing: providing faster access to important data, better and more reliable data validation, and higher employee engagement. As a result, I'm a big believer that the RPA will play an important role in the future of real estate tech.