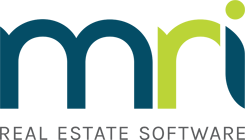 Guest Post by
MRI Software
MRI Software has recently launched MRI Agora, a platform that will provide teams with easy integrations, unified user experiences, and tailored services, allowing for streamlined processes that fit your unique needs. To introduce the platform, we had the privilege of having the Director of Product Marketing at MRI Software, Emily Parker, as a guest writer on our blog.
Welcome Emily Parker, Director of Product Marketing at MRI Software, to the REdirect Blog
Attracting and retaining top talent requires modernizing. As organizations evaluate efficiency gaps and make the leap to solving them using modern solutions, taking inventory of root needs can feel daunting. Providing your teams with a go-to platform with enough flexibility to meet a high bar and solve their unique needs has never been more relevant.
This is what MRI Software is aiming to do with MRI Agora.
Our vision is to provide our clients with the most comprehensive, open, and innovative PropTech solutions - all on our next-generation platform.
Over the past decade, we've expanded our product portfolio to include leading applications in the residential (MRI Living) space and in the commercial and occupier (MRI @Work) space. We now have the most comprehensive global portfolio of products in the industry.
We've been integrating and bringing these products into the "MRI family" by giving them a consistent look and feel, single-sign-on, a launchpad to get to any of our applications, and common reporting. With MRI Agora, we bring a new generation of user experiences, connectivity, and data capabilities to our platform and portfolio.
Put your Data to Work with MRI Agora Insights
MRI Agora Insights is the new analytics and business intelligence offering from MRI. Built on a native cloud architecture, on top of Power BI, it is a highly scalable one-stop analytics data platform and intelligence front-end for our clients.
Featuring the MRI Agora Enterprise Data Services, it allows cross-product data analytics for MRI products, as well as external data sources, with full self-service options for dashboard creation and management.
Through the seamless integration with MRI Agora Insights Anywhere, we take data analytics and data insights from the data analyst role to every MRI user. MRI Agora Insights Anywhere provides information and insights to every user, role, and persona in our clients' organization. Through "intelligent cards" that appear directly in the application the user is in, we drastically improve the efficiency of key information accessibility. The user gains instant visibility into the top-10 data points, data aggregations, and simple data visualizations they are interested in from across their business systems landscape. All without navigating to other systems or needing analytics skills.
The Next Generation
The next generation of making smart decisions is here, and it starts with MRI Agora's hyper-connected real estate platform.
In addition to a brand new smart data platform, with a new portal framework, a smart document abstraction tool powered by AI, and a low-code option to tailor your Property Management X solutions, MRI is just getting started.
We're excited for our clients, tenants, partners, and the entire MRI family to join us.
To find out more about MRI Agora and how REdirect can support and advise you with the platform, contact us today.