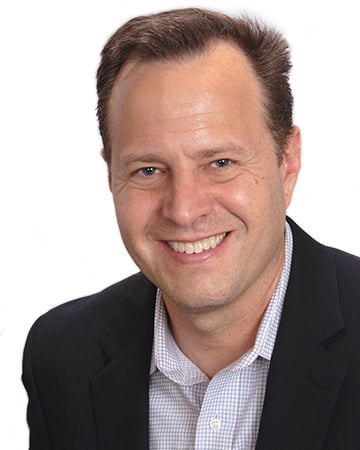 We're honored to announce REdirect as one of six distinguished teams of experts selected by RealPage to become certified Asset & Investment Management (AIM) software solutions consultants. In January, REdirect received extensive product training at RealPage's Dallas headquarters to become authorized to implement and provide consulting services for RealPage's new AIM solutions, including two innovative components: Investment Accounting and Portfolio Asset Management.
RealPage Investment Accounting
Real estate investment managers, your prayers have been answered: RealPage Investment Accounting is an integrated, robust accounting platform designed to streamline and manage every accounting function related to real estate investing. What's particularly exciting about this product is it's tailored to booming middle market real estate investment companies, helping them seamlessly navigate the dynamic financial complexities they face on a regular basis. RealPage Investment Accounting serves multiple asset classes including commercial, hospitality, multifamily, single family, as well as senior and student living.
This investment accounting solution expertly manages all three major accounting functions: advanced consolidations, partnership accounting, and corporate accounting. Let's take a deeper dive, shall we?
Advanced consolidations

consolidates accounting records and handles the complex ownership structures of your investments to produce concise, coherent statements for multiple sets of books for the fund or investment vehicle. It's automated consolidation rules also help to reduce the closing cycle time

Partnership accounting

manages all capital transactions, investor correspondence, reporting, and tracks investor returns.

Corporate accounting

enables firms to simplify the process of allocating expenses and overhead from corporate entities to investments and properties, while also managing financial reporting for business units not specific to a particular asset or investment vehicle.
RealPage Portfolio Asset Management
The second AIM component we're certified for is Portfolio Asset Management (PAM), the first and only technology solution we've seen that drastically reduces the need for people to manage the data aggregation process. This, of course, results in more timely and accurate reports for real estate investment management firms.
In May 2016, RealPage strategically acquired AssetEye, a leading data aggregation and reporting platform for institutions holding multiple real estate asset classes including commercial, hospitality, multifamily, single family, senior living and student housing. Shortly after, RealPage rebranded the product as PAM.
As real estate technology consultants, we often come across investment management firms perplexed by effective data aggregation: How do I get the data I need? How well is this investment performing? I need clean, accurate data, and I need it soon!
There are two philosophies when it comes to portfolio analysis and reporting. The first: investment management firms host the property management activities with their own software - an excellent choice as you don't have to rely on property managers to provide reporting. But, this can potentially result in information overload and unnecessary time-consuming manual analysis if not managed carefully.
The second: investment management firms collect individual reports from property managers. This is also challenging because the onus falls on the investment managers to hunt down the reports from each property manager. And, because each report is different, consolidating it in your own system is can become complicated and burdensome.
RealPage PAM takes a different approach to the second philosophy. PAM offers a unique solution that enables operating partners and property managers to submit the exact information needed by investment managers, allowing them to make better investment and operational decisions. Here's how it works: PAM sends off an electronic reporting package for property managers to complete with specific requests for data such as financials, statistics, rent rolls, documents, and comments. PAM eliminates inaccurate reporting by alerting property managers of an any possible errors and walking them through the correction process. PAM even offers other real-time alerts, workflow management, and escalations to keep reporting timely. Once that information is collected, PAM offers dashboards and customizable "drag-and-drop" reports where clients can slice and dice the portfolio to show trends, key metrics, variances, and more in an easily digestible format.
Another benefit to using PAM is that it works with any property accounting system, opening investment management firms up to the property management companies that are insistent on using their own systems. All-in-all, PAM software solution is a neat technology that isn't come across often, and we're thrilled to be able to implement it for our clients.
The Search is Over
If you are a real estate investment firm still on the hunt for customized asset and investment solutions and you've landed on this blog, you can put your compass and binoculars down. Teaming up with REdirect and implementing RealPage's AIM software solutions might be just be exactly what you've been looking for. To learn more about RealPage PAM, Investment Accounting, and our involvement, visit https://www.realpage.com/asset-investment-management/.