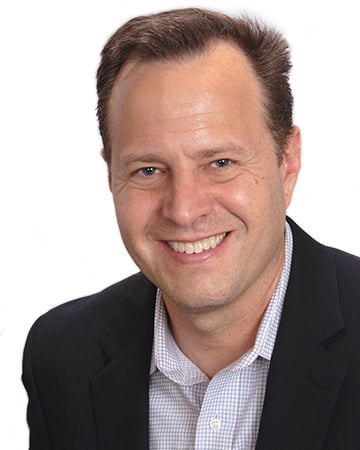 It's no secret that we are big fans of investment management enterprise solutions. The question is, are you? If you need any convincing, this blog is a must read. We've sat down and brainstormed the major reasons—eight to be exact—why you should make the switch from your basic general ledger product like QuickBooks or Excel to a dynamic and comprehensive investment management system like Yardi or MRI.
Let's get to it.
#1: Capital Subledger
With a flat general ledger system, you lose out on a capital subledger that tracks each investor's capital balance activity. In a flat general ledger system you have to create many investment accounts and many equity accounts to track contributions, distributions, and equity transactions per investor or investment. Say, if you have 30 investments and you don't have an investment subledger, then you have to dig into the general ledger to track the capital in each investment. Further, you have to export to Excel to compile each investor's capital roll-forward report. This is a big disadvantage when using a general ledger.
An investment management enterprise solution, on the other hand, allows you to simplify the chart of accounts, slice and dice the capital transactions them how you'd like, drill down on capital transaction detail with ease, and format presentation quality capital balance reports for the investors without having to craft in Excel—making accountants and controllers very happy campers.
#2: Preferred Return Distribution Waterfalls
Having the ability to create and manage a preferred return distribution waterfall is incredibly important for a companies with limited partners. Without a preferred return engine, there is a large margin for error. We've seen it firsthand: When we convert clients from Excel to a proper investment management tool, we find errors 90 percent of the time! That stat is a scary number and definitely not something your clients and prospects would want to hear. So, eliminate the risk by upgrading to a proper investment management tool, and leave the preferred return accrual calculations and distribution waterfall split calculations to the system.
#3: Financial Consolidations
Another reason to make the leap to a designated investment management system is financial consolidations. Let say you're using Excel, and every quarter you have to publish financial reports and present them to your investors. This is a huge time suck if you have to manually eliminate entries in order to simplify the presentation. This, again, also leaves room for error. An investment management tool lets you set up relevant rules to make these quarterly reports and presentations a breeze. With the click of a button, you can consolidate what you need with minimal effort.
#4: Time-Weighted Returns
There's a big movement now for time-weighted returns. Watch dogs like GIPSStandards.org share the global investment performance standards to keep everyone on the same page, but many investment firms use different calculation formulas, so nothing can truly be compared. Investment management enterprise solutions like Yardi and MRI have solved this problem by creating a time-weighted return calculation right out of the box that are compliant with GIPS and NCREIF, eliminating intensive Excel work and streamlining the returns process and reporting.
#5: Investor Portals
Investor portals are a blessing. They eliminate snail mail, support our society's push to go paperless, and creates a secure portal whereby investors, lenders, brokers, and advisors can get access via secure login only. While old-school investors may not like the idea of logging in—it isn't second nature to them—it eliminates the chance for any error in emailing the statements. Nothing is worse than a privacy breach where you accidentally send emails to the wrong investor!
Investor portals are in essence a one-stop shop for all your documents. It's a repository for documents like your K-1 tax form, 1099 dividends, capital call notices, distribution notices, capital balance statements, the whole fund's quarterly reports, executive summaries, tear sheets per property, and the list goes on.
Keep in mind, investors have money in many places. Getting bombarded with hundreds of emails on their performance is annoying and inefficient. An investor portal allows investors to slice and dice exactly what they want to see when they want to see it. Additionally, any custom reports generated in your investment management system can be transferred and published in the portal seamlessly.
#6: Customer Relationship Management
When you work with an investment management enterprise solution, you can integrate a customer relationship management (CRM) tool to make your life (or rather your investor relations department's) a whole lot easier. This will allow your team to efficiently track correspondence and answer investor questions as they roll into your investor relations department. The department can simply open the CRM dashboard, find the answer in a snap, and respond to investors in a more timely manner.
In the case of Yardi's Investor CRM product, InvestorPlus, it doubles as a business intelligence tool. Yardi InvestorPlus truly tracks new opportunities for investors to purchase real estate. It tracks current and prospective investors' communications—calls, emails—and fully syncs with Yardi Voyager rather than, say, SalesForce. This CRM/BI tool allows you to track investors' needs, desires, their portfolio mix, and tags them using various attributes, such as "opportunistic" and "value add," to help them find opportunities that fit what they're looking for.
#7: Backup Storage
We don't know about you, but we rest easier knowing that your critical investment data is stored and backed up securely when using an investment management solution. Say goodbye to disorganized files floating around your local drives and the fear of drive failure. It's not worth the risk in our eyes.
#8: Stay Competitive
If not for everything else, elect an investment management enterprise solution because your competition did. We generally don't condone blindly following the crowd, but you need to consider this: Staying competitive is key. When investors are shopping around for a firm, they're looking for ones that are at the top of its game using the best technology available. They'll grill you about your practices and should be ready to flaunt how your company's at the head of the pack when it comes to real estate tech and investment prowess.
We know your potential and want to help you achieve it. Taking advantage of an investment management tool will absolutely help get you to the next level. If you have any questions about which one is right for you or the next steps, don't hesitate to call or email. We've got your back.