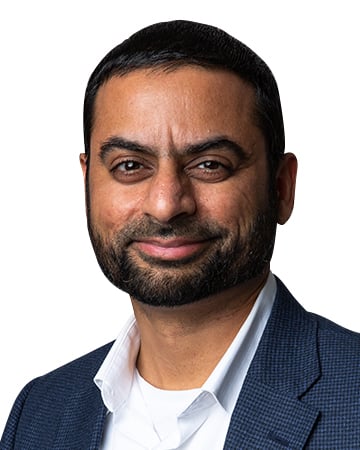 At REdirect, there's a thrill that we get with every "go-live." It's the pleasurable pride of a seeing one's client evolve into a superhero at their job. Reports that used to take hours or days to compile can now be run in minutes. Errors and redundancies are all but eliminated. Mere mortal data has now been harnessed into actionable business intelligence.
But the real thrill for us comes when these superhero skills go viral within an organization.
Here's an example. A few years ago, we helped implement Yardi at a major real estate investment and management company. Our main point of contact was in the accounting department named Alex. Like countless accountants we worked with before him, Yardi metamorphosed Alex into an accounting superhero. He and his team made increasingly accurate budgets, improved business efficiency, and ultimately enhanced revenues. Every so often, Alex reached out to us to help him craft a new type of report, or to help iron out a quirk that may have arisen in his custom menus with the advent of a new plug-in, but otherwise Alex was a Yardi-fueled accounting superhero.
And then, Alex passed on his secret to Jennifer.
Based on a completely different floor, Jennifer was an asset manager at Alex's firm whose portfolio had recently doubled. Gone were the days when Jenifer could easily track her assets and report to the investment team with QuickBooks. When Alex mentioned to Jennifer that the system she already had at her disposal could likely handle all of her asset management needs and more, he planted the seeds for Jen's own superhero powers to bloom. He introduced us to Jennifer and her team, and we quickly got to work molding the system so that it could do for Jennifer's asset management skills what it had done for Alex's accounting skills.
In short order, Jennifer's asset management performance skyrocketed, catching the attention of Edward, the COO on the top floor. After learning how Jenifer had harnessed the power of software that he already owned, Edward was naturally curious to find out how this system could be put to work for the investment team, or the property managers, or even the marketing department.
At this point, real estate superpowers officially went viral within the organization, and our thrill levels hit the roof.
This is the real beauty of these cutting-edge, database-driven real estate software systems like Yardi. They are not one-trick ponies and we are not cookie-cutter coaches. These systems have the potential to truly revolutionize every aspect of your real estate investment or property management firm.
REdirect can help you unleash the power your firm already possesses. Let us show you how.