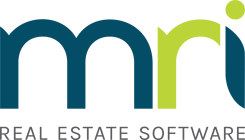 Guest Post by
MRI Software
MRI Software has recently launched the latest update to their tried-and-tested property management platform, MRI Horizon in EMEA. To learn more about the updates in Horizon Version 11, we had the privilege of having the Product Marketing Manager at MRI Software, James Skelton, as a guest writer on our blog.
Welcome James Skelton, Product Marketing Manager at MRI Software, to the REdirect Blog
The property management sector faces many challenges – withstanding market pressures, meeting stakeholder demands, and keeping up with technology advancements to name a few. Adapting to change is more important than ever, considering the struggles in recent years around the pandemic, the housing crisis, building safety, and sustainability concerns. Without software that supports scale and quickly adapts to change, property management firms can miss opportunities, and even lose customer trust or their competitive advantage in the market.
MRI Software helps property management firms address these challenges with PropTech solutions backed by a large global technology ecosystem that is able to support growth, scale, and new markets.
What is MRI Horizon?
MRI Horizon is an innovative real estate cloud solution used by leading property owners and operators in the private and public sectors to manage complex lease portfolios, improve business performance, and reduce operational risk. Built with an AI-first approach, the latest version of the software makes it easier for property businesses to leverage artificial intelligence (AI) and access advanced technologies that drive automation.
Version 11 expands on existing capabilities to further support future growth. Thanks to a new software engine and enhanced usability through UI and UX updates, Horizon offers significant performance improvements and time savings. As a result, users can spend more time optimising the portfolio across a mix of asset classes and in different geographies; new cross-border features now provide greater functionality to manage international portfolios.
The new version also offers a continuous deployment model, allowing clients to easily upgrade and leverage the latest functionality as it's released. Additionally, users benefit from increased mobile functionality and robust reporting capabilities. All of this combines to help property businesses provide stellar service to their customers and stakeholders.
Future-proof Your Property Business with AI-first Solutions
Most importantly, the latest release of Horizon is underpinned by MRI AgoraTM, a hyperconnected real estate platform developed with an AI-first approach. The MRI Agora platform will enable real estate businesses to make better decisions through connected data, automate mundane tasks, and differentiate through technology.
How Are MRI Clients Using MRI Horizon?
Horizon is used by many well-known companies today to drive strategic digital transformation and become more data-centric. ScotRail, the publicly owned Scottish railway network operator, recently implemented MRI Horizon to manage its rental and lease portfolio, comprising 220 units across 356 stations.
Network Rail, which owns, operates, and develops Britain's railway infrastructure, uses MRI Horizon to manage 20 of the UK's largest stations. The organisation is digitalising its operations to drive efficiencies and become more data-driven, enabled by technology. MRI Horizon has been instrumental in laying those digital foundations.
Additionally, Ashdown Phillips, a commercial property management firm providing service in London and the Southeast, leveraged MRI Horizon to support the expansion of its portfolio across the UK. Ashdown Phillips manages a diverse range of asset classes from commercial offices to shopping centres and flexible workspaces, and their team now has more time to focus on providing excellent customer service.
Learn More About MRI Horizon
We are excited about being a Platinum Partner with MRI and helping their clients make the best use of the Horizon product. The combination of Agora Insights and the Agora platform with Horizon will offer clients the ability to get the most out of their data and needed key performance indexes. To find out more about MRI Horizon and how REdirect can help, contact us.