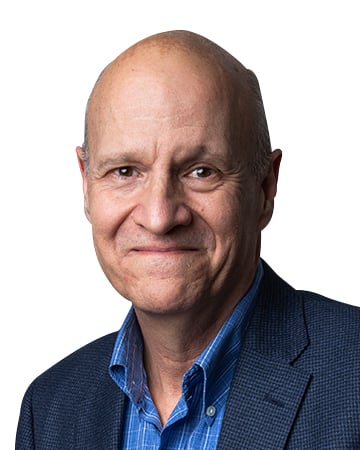 Article by
Managing Director, International
I have worked in the real estate technology world for several decades, and the idea of having access to the right data at the right time has been a central focus for as long as I have been in the industry. It has long been the mission of many real estate industry CIOs and CTOs to provide a way for their people to reliably and easily access the data they need.
I was part of the group that helped form the original Realcomm in the US, one of the largest research and events groups globally. Our initial focus was on standardising the various software platforms available at the time, allowing them to communicate with one another so users could more easily build reports using data from each of the platforms.
It occurred to me, as I was doing research for this article, that the only significant difference today is the speed at which new technology platforms are being created. More and more emerge each year, and there are currently around 500 PropTech companies in the UK alone. The investment in PropTech startup companies in London in 2020 was £450m, representing 43% of all European PropTech investment.
Therefore, it can be difficult to know where to start when you are looking to invest in technological solutions for your business. You may feel overwhelmed by all the different options. From my perspective, there are four key questions to answer as you navigate this vast array of data platforms to choose the right one for you:
Choosing the Right Solutions: The 4 Key Questions
What data does my organisation need?
Which real estate ERP platform should I be using as my central system of record?
Which add-on best-of-breed products should I be using?
How do I successfully bring the data together for reporting purposes?
Interestingly, I have noticed that many young real estate companies make the mistake of starting with the third question. They then spend years trying to interface various tools and bring their reporting together, which can lead to silos of data that are useful to different segments of the company.
This inefficient, error-prone system forces the use of spreadsheets and other manually oriented reporting methods for senior managers and board-level reporting. Without a main system of record, difficult audits and long working hours can result. But you can avoid these headaches with a little knowledge and planning. Read on for my tips on addressing each of these four questions.
What data does my organisation need?
Determining what data is needed by your organisation is the first place to start. In the UK, for example, Build to Rent (BTR) investment has been plentiful over the last five years. I researched typical data requirements for this segment in my article "Build-to-Rent (BTR in the UK: Data and Metrics to Deliver ROI." This piece is a good starting point to help you understand how important answering this question is.
Another great resource to help expand your thinking on what data would be useful is my colleague Jason's article on the non-traditional data that is beginning to be needed by real estate companies.
Another thing to consider as you think about the data you need is how you want to visualise that data. Even when you have a treasure trove of great data, not being able to view it in an easily understandable way makes the data considerably less valuable. Consider the key performance indexes that would provide understanding at a glance. This will raise the value of your data and create a better return on the investment required to access that data.
Some of the most important KPIs to consider are detailed in our article "Real Estate Data Visualisation: It's About KPIs and Decision Support."
Answering the first question comprehensively will help you enormously as you prepare to answer the fourth question and explore how you will bring the data together for reporting.
Which real estate ERP platform should I be using as my central system of record?
The second and third questions on my list are the keys to appropriately bringing data together. Chosen and used correctly, your ERP system and add-ons will act as a hub or conduit to your data requirements. Your ERP system may not have all the necessary data, but by effectively connecting it to other platforms, you can keep all the systems tied together and provide a way for users to make use of the data provided.
Therefore, choosing this system carefully becomes essential. Trying to make this decision internally can be a significant time burden on an organisation. In addition, bias within the organisation may make it difficult to obtain an appropriately balanced and successful outcome.
You should consider using an unbiased third-party company that specialises in selecting the right ERP. A company that is experienced in the processes of investment, asset, and property management will significantly reduce the time required for this step, freeing up your team to get on with doing what they do best.
Further insight into the determining factors to consider and the importance of finding the right ERP system can be found in my colleague Josh's article "Choosing the Right Technology for Your Growth Plan."
Which add-on best-of-breed products should I be using?
The best-of-breed add-on products that you will use should be considered as part of the process of choosing your ERP system. Therefore, we advise using the same methodology that was used to pick the ERP and, ideally, combining this into one structured and comprehensive process.
This way, you will end up with a unified system that includes all the key data points needed and allows you to report across the various platforms.
Not sure which add-on products will be most appropriate for your needs? Refer to question 1 and ensure that any product you select addresses a specific data need. It's also sensible to ask every team member who will be using this system regularly, as they often have valuable insights that can help you make smart choices.
How do I successfully bring the data together for reporting purposes?
Addressing the question of how to get the reports you need from the data available is actually a question of connectivity, desired KPIs, and data aggregation. Today there are several paths one could consider for this stage of the process: using APIs to connect systems, using Robotic Process Automation (RPA) to bring data in from other systems, and using aggregation tools like Power BI.
My colleague Carmen's piece "Realise the Potential of Your Investor PropTech" is a great resource regarding managing data across multiple systems for investment reporting.
What Next?
Once you have answered these questions, you will be well on your way to sorting through the thousands of available PropTech solutions and finding the right tools to help you manage your data and meet your reporting requirements. This will not only improve your reporting but also result in a much happier team that can leverage data in an optimised and auditable way to better meet your long-term business goals.
REdirect Consulting is proud to have helped many of our clients solve the issue of choosing, implementing, and using the right PropTech solutions. We have a highly experienced technical team that, in partnership with our real estate functional consulting team, can provide guidance and solutions to help you get the most from your data and reporting at every stage.
Contact us today to learn more and get started.