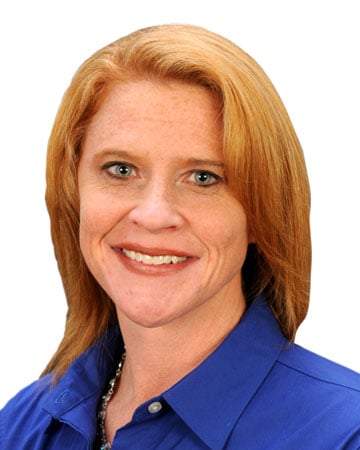 Article by
Sr. Consultant
Maintaining a solid understanding of your financial position is an essential part of running a successful business. This means you need to understand not only the money you have coming in now, but also the money you're likely to have coming in (and going out) over the next few months. This is where budgeting and forecasting come into play. Few real estate professionals enjoy budgeting season, but if you get it right, it can set you up for success for the entire year. Read on to learn about budgeting and forecasting, why they matter, and how your real estate software solution can help you.
Why Are Budgeting and Forecasting Important?
A proper budget ensures that you will have enough money coming in to cover planned activities and necessary expenses. It also enables you to decide where to prioritize your spending to achieve your most important goals for the year. The most common timescales are quarterly budgets and annual budgets, but you must decide what makes the most sense for your business. Forecasting is a vital decision-making tool that helps businesses make good choices, allocate funds and spend their money wisely, and weather any unforeseen issues that may arise. Forecasting is by nature uncertain, but it is also about far more than simple guesswork. Good financial forecasting takes into account all the available past and present data to make the most accurate predictions possible. Budgeting and forecasting tools allow you to create accurate budget projections for revenue and expenses from actual tenant leases. Using budget worksheets, you can analyze and compare many budget assumptions and scenarios.
How to Get Started
First, do not leave your budgeting until the last minute! Assume it will take longer than you expect to deliver a budget that is fit for purpose, and plan accordingly. CFO.com found found that the median time it takes an organization to create a workable budget is 32 days. One of the reasons budgeting can take up so much time is that so many different stakeholders are involved. You also need to account for various types of expenses. In this section, I will cover the basics you'll need to get started with your budgeting.
High-Level Questions to Ask
Before you start drawing up this season's budget, make the time to have high-level discussions with the relevant stakeholders to determine your overall budgeting process. At the very least, you should be able to answer the following questions:
Who is involved in the budgeting process, and what are those individuals' roles?
What is the timing? (I.e., when will you start the budgeting process, and when must the final budget be delivered?)
What is the scope? (I.e., what are you trying to achieve with your budgeting, and what falls outside the scope of this particular task?)
What is your approval process? Who needs to have input into the budget, and who will sign off on it?
Do you use a re-forecasting or re-allocation process once the budget is put into use? In other words, will you revisit the budget during the year and revise your predictions based on more current data? If so, what will be the method and frequency of this process?
Once you have answered these questions, you can start drilling down into the specifics of your budget and exactly what it should include.

What Types of Expenses Should Be Included in Your Budget?
One of the main purposes of budgeting is to ensure you can meet all your financial obligations and cover all planned expenses, as well as have a buffer for emergencies. Therefore, it's vital to consider the types of expenses that should be included in your budget.
In the context of a real estate business, these expenses are likely to fall into four main categories:
Recoverable expenses: A recoverable expense is money that you spend and will then recover (i.e., get back) through billing the tenant. Examples of common recoverable expenses include gas and electricity bills, which might then be divided among the tenants in your development.
Non-recoverable expenses: A non-recoverable expense is anything you cannot recover from your tenants. Examples might include administrative costs, legal fees, and marketing expenses.
Payroll: Payroll refers to the salaries and wages you pay to your staff. You are required by law to pay salaries (including any owed overtime) in full and on time, so it is vital to ensure there is always money in the bank to cover them.
Capital expenditures: Capital expenditure is money you spend on buying, maintaining, or improving major assets. Common examples include buying a new property, undertaking an expansion or renovation project, or buying a vehicle for the purpose of carrying out business activities.
How Are Your Accounts Structured?
Once you know what your budgeting and forecasting will include, you need to decide how the chart of accounts will be structured. This should be decided in conjunction with relevant stakeholders and team members, especially those who will work closely with the budget on an ongoing basis. Will you use the same chart for all your properties, or does it make more sense to have a different system for different properties?
How Your Software Solution Can Help with Budgeting and Forecasting
Whatever real estate software system you are using, there are many ways that your software can help you in your forecasting and budgeting process.
Three of the most popular and comprehensive tools on the market are MRI Budgeting and Forecasting, Yardi Advanced Budgeting and Forecasting, and RealPage Budgeting. Here are just a few of the ways you can use your software solution to help streamline your budgeting:
Decide which accounts to budget for and exclude accounts not to be budgeted. For example, you might exclude General Ledger (GL) accounts that are not related to your cash flow.
Transfer figures from your GL to a worksheet. You can transfer either actual income and expenditure figures or budget figures.
Quickly and easily apply revenue projections and forecasts to your worksheets.
Develop robust and accurate revenue projections from rent, recoveries, lease charges, and prior years' charge amounts.
Add details and narratives to your budget items, which you can use to document budget assumptions, variances, history, and revenue projections.
Generate variance analysis reports. You can use these to compare GL actuals to budget worksheet figures, which will allow you to quickly identify any large discrepancies and areas where your budgeting and forecasting may need to be revisited.
Lock budget worksheets and apply advanced budget security. This enhanced security measure helps to prevent unauthorized users and groups from viewing or changing budget information.
Include custom market leasing assumptions (MLAs) and inflation estimates in your budget. MLAs make predictions about the future income from a unit based on the fair market lease value, while inflation estimates allow you to factor inflation rates into your forecasting for more accurate predictions.
Produce dynamic and configurable reports based on your budget and financial data. Real estate software exists to make your life easier. So skip the lengthy manual budgeting process and explore the ways in which your chosen software solution can save you time and stress when budgeting season comes.
Real estate software exists to make your life easier. So skip the lengthy manual budgeting process and explore the ways in which your chosen software solution can save you time and stress when budgeting season comes.
Need Help with Your Budgeting?
It's not too late to get support with your budgeting! If you need some help or advice, get in touch with one of our friendly team members to discuss how we can work together to get your budgeting process on track.