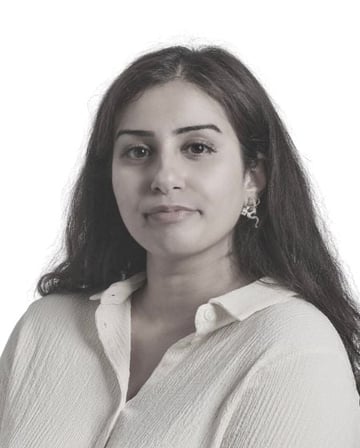 Article by
Client Success & Marketing Coordinator
By 2030, one in five of the UK population (21.8%) will be aged 65 and over, with the current demographic at 12.9 million. This brings no surprise, given the strong opportunities and interest from investors flowing into this growing retirement community. However, compared to the rest of the living sectors in the UK, later living is deeply undersupplied, with less than 6% of the existing senior population being catered to in senior housing. The absence of integrated retirement communities (IRCs) and the rise of the senior population rate shows the mass potential for demand and opportunity presented in the sector.
To accelerate the delivery of later living housing, a goal of 50,000 units of new retirement homes annually has been recommended by the British Property Federation (BPF) to improve the sector and meet future demand. Some might find this quite ambitious, as current development results in 7,000 units annually. Furthermore, the current total of housing units sit at 602,633, with over 87% built pre-2010 (source: EAC, ONS, Cushman & Wakefield). Regardless of the strong opportunities and investor interest, the later living sector has not seen the same rise compared to other living sectors.
In this blog post, we will dive into the current state of the later living sector.
Overcoming Challenges in Senior Housing Development
Good-quality housing is vital in our current economic situation as we progress through a cost-of-living and housing crisis. Recently surveyed senior housing residents have said they generally feel safer and healthier as a result of the care offered by retirement homes and/or care homes aimed at contributing to longevity. In turn, this has positive yields in improving quality of life and ultimately reducing pressure on the National Health Service (NHS) and community care. With further investment in and more schemes built for senior housing, there are also benefits for the younger sector, a.k.a. 'generation rent', as releasing crucial housing stock serving as multi bedroom houses becomes available to larger families. However, people can encounter difficulties in downsizing or 'rightsizing' to the appropriate place due to a lack of suitable housing.
The later living sector's high aims may face challenges such as those stemming from policy, planning, sentiment, and house builders. The senior generation is not one-size-fits-all, as every community should be a reflection of the needs, preferences, and interests of those who live there. The most apparent difficulty is uncertainty in the planning system, with only 43% of granted applications likely to be developed. There are currently only two planning use classes (C2 and C3), causing inconsistency among local authorities to classify plans, which can imbalance the playing field in having access to grant funds, creating additional financial implications, and impacting competition for land purchase. The general attitudes and views of authority approval can create delays, as not all local authorities have similar views on what can be classified as C2 or C3, ultimately leading to adverse outcomes and adding challenges to developers and operators.
Setting a Course for Change
This year, a significant step forward was taken for the sector through the creation of The Older People's Housing Taskforce, which provides a great opportunity to address the challenges the sector faces, better enabling investment in the sector and using government research/the extensive industry to streamline and push forward housing strategies. Showing a clear and concise independent report to ministers will help set out a national strategy for senior housing. This in turn can facilitate further investment and create transparency in the sector to provide clear guidelines for strategies. Planning reform is another essential aim to help effectively increase senior housing delivery and ensure all local plans can identify housing and social care needs for older people, while allocating a proportion of new housing to seniors through the Taskforce ensuring a newly formed planning use class, CR2, is created for senior housing (source: BPF).
More dynamic changes will necessitate the consideration of new, upcoming requirements, such as tenants nowadays seeing sustainability as a new norm when considering properties. The sector needs to modernise along with the economy because it's a vital part of long-term economic growth for the UK; however, limitations and inconsistency within planning applications, policies, and overall challenges need to be addressed.
Stay Ahead of the Game
The volume of information required by real estate owners, operators, developers, and investors has increased in order for the Taskforce and later living sector to have the accurate and transparent data they need to build a national strategy for senior housing. With more complex requirements, the need for current processes to be efficient and adaptable is vital to a growing sector.
REdirect is here to support you on your technology journey to ensure you make full use of your software investment and realise its potential. We have a highly experienced technical and consulting team to provide the right guidance and solutions for you to get the most out of your data and reporting.
Get in touch to learn more and get started.