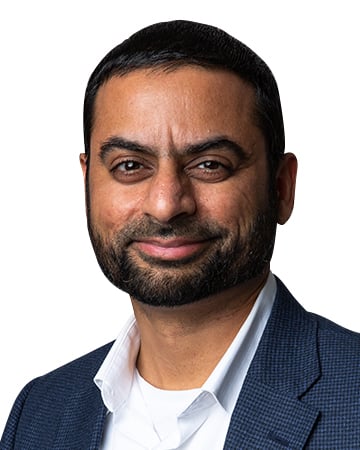 Cleveland, Ohio (PRWEB)
REdirect Consulting, a provider of real estate technology solutions headquartered in New York City, prides itself on providing quality consulting services to their clients throughout the US. Looking to partner with another industry-leading organization, REdirect sought out MRI Software in an effort to create a tighter, more effective relationship between the two service providers.
"REdirect has served MRI clients with premium consulting services for 15 years," Faraz Memon, Principal at REdirect Consulting. "We are excited about this partnership with MRI Software and the ability to elevate the overall experience for our mutual clients."
REdirect has equipped their staff with a thorough knowledge of the capabilities of MRI's highly flexible software, enabling them to recommend the right MRI solutions for their clients' individual business needs. Additionally, REdirect will have access to some of MRI's invaluable tools, which will facilitate more efficient service to their clients. For example, REdirect consultants will now be able to troubleshoot client issues via the MRI Support Portal, acting as an extension of MRI's notable Global Client Support team. Finally, in working closely with MRI end users, REdirect will become a valuable source of input into the product roadmap as they are in a prime position to obtain client feedback. The sharing of such valuable insight will allow both providers to continually improve the end users' experience within their property management solutions and services.
"We are especially excited to have a partner with such a strong reputation and high level of industry expertise," said John Ensign, Vice President of Corporate Development at MRI Software. "This strategic partnership will be able to help both REdirect and MRI Software better serve their diverse array of clients."
REdirect Consulting will join MRI as part of the MRI Partner Connect program, an industry-leading endeavor that facilitates MRI's unique go-to-market strategy. The program is focused on providing MRI's and its partners' mutual clients with the ability to leverage best-of-breed solutions alongside MRI's award-winning products. MRI selects market-leading organizations in business-critical areas for their clients, and then cements firm business partnerships with those companies. The program is focused on structuring relationships and integrations for mutual clients that offer a high confidence, low risk solution to property and investment management processes.
For more information about the MRI Partner Connect program, visit our website.
About REdirect Consulting
REdirect Consulting is a leading provider of real estate technology solutions, headquartered in New York City. At REdirect we take an advocate's approach to consulting, partnering with our clients to craft and implement solutions that carefully match their business and budget requirements. As real estate consultants we will help you reach your technology goals with a full understanding of your business challenges. REdirect is unlike other consulting firms. Fully scalable, we are prepared to take on large challenges and yet are able to offer our assistance to smaller companies for whom our level of expertise might otherwise be unattainable. REdirect is an industry resource whose expertise and imagination accrue directly to each client as the principals become personally involved with every project. With over 100 combined years of real estate management and technology, the consultants of REdirect together represent a range of industry knowledge and experience that is unmatched.
About MRI Software
MRI offers property management software solutions to the global real estate management and investment industries. As a leading provider of real estate enterprise software applications and hosted solutions, MRI serves the global multifamily and commercial property industries, helping them improve their bottom line and maximize their returns on their diverse business portfolios. MRI leverages its more than 40 years in business to develop long-term successful relationships with its clients. For more information, visit http://www.mrisoftware.com.