REDIRECT

CONSULTING JOINS THE GLOBAL SOFTWARE, INC. WORLDWIDE CERTIFIED CHANNEL PARTNER PROGRAM TO DELIVER MS EXCEL AUTOMATION SOLUTIONS TO THE YARDI® & MRI® MARKETS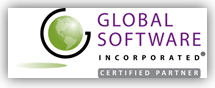 RALEIGH, NC (February 8, 2011) – Global Software, Inc., the No. 1 provider of Microsoft® Excel-based automation and analysis tools to the leading enterprise resource planning (ERP) platforms, announced today that REdirect Consulting has joined the Global Software, Inc. worldwide certified partner channel to provide Microsoft Excel Automation solutions to the Yardi® and MRI® user communities in North America.
GSI's Microsoft Excel Automation suite for use with Yardi and MRI consists of the flagship Spreadsheet Server application which has the ability to automate financial reporting and analysis capabilities in a familiar and intuitive environment. EDASH powered by the QueryExchange™ provides Yardi and MRI users with the ability to analyze and present live information (e.g. rent roll, portfolio performance, & joint venture accounting) from simple ad hoc workbooks to complex dashboard-type views of property management data.
In addition, REdirect will also be offering the Distribution Manager application from GSI, which empowers users to streamline the delivery of key business information.
"Global Software, Inc.'s commitment to the real estate property management vertical, specifically the Yardi and MRI markets has been rock solid," states Spencer Kupferman, Vice President, International Corporate Affairs with Global Software, Inc. "With the introduction of the REdirect alliance with Global we are making a statement that we are committed to these markets for years to come."
With more than a decade of working with real estate companies, REdirect understands the challenges of their clients to remain nimble in an ever-changing market by tapping the value of their existing data in simple and powerful ways. "This strategic partnership will allow us to respond to the dynamic needs of today's Yardi and MRI customers", states Faraz Memon, Principal, REdirect, Inc. "Together with Global Software, we are offering a true MS Excel automation road map to these respective user communities."
REdirect Consulting is a leading provider of real estate technology solutions, headquartered in New York City. REdirect takes an advocate's approach to consulting, partnering with clients to craft and implement solutions that carefully match their business and budget requirements. REdirect is unlike most other consulting firms. Fully scalable and prepared to take on large challenges, yet able to offer assistance to smaller companies for whom a high level of expertise might otherwise be unattainable. REdirect is an industry resource whose expertise and imagination accrue directly to each client as the principals become personally involved with every project. With over 100 combined years of real estate management and technology, the consultants of REdirect together represent a range of industry knowledge and experience that is unmatched.
Founded in 1973, with corporate headquarters in the Research Triangle region of North Carolina, USA, Global Software, Inc. is the No. 1 worldwide provider of Microsoft® Excel-based automation tools for leading ERP systems including SAP®, Oracle®, JD Edwards®, PeopleSoft®, Lawson®, Sage® and Infor™. Global's Spreadsheet Automation tools, comprised of the flagship Spreadsheet Server, Executive DASH™ powered by the QueryExchange™, and Enterprise Budgeting are the fulcrum of Global's applications suite. Global's products are used in 40+ countries, by over 4,000 customers and 175,000+ users worldwide who are supported by Global's 24/7/365 services and support infrastructure. In addition, Global's worldwide partner channel is comprised of over 120 member companies. For more information, visit glbsoft.com or call toll-free 1.800.326.3444.