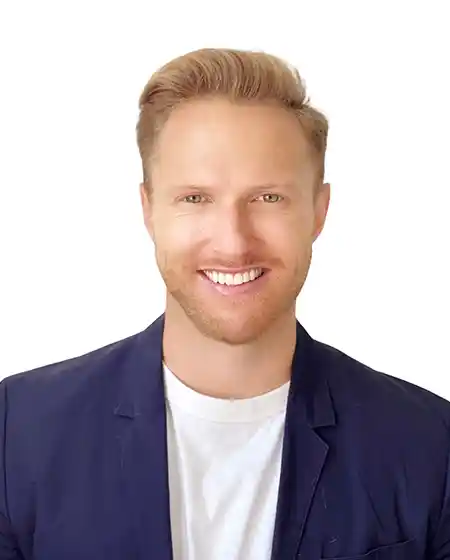 Article by
Client Success Director
Several members of REdirect's UK team recently attended the Resi Investment & Build to Rent Conference in London. This year's iteration of the annual event welcomed hundreds of the leading players in the residential investment and rental living sectors, and attendees enjoyed a packed agenda of keynote presentations, focus sessions, and panel discussions.
In today's post, we would like to share some of our key takeaways from this year's conference.
UK Residential Sector Update
Despite the headwinds facing the property sector at large, the general sentiment from the conference was that things are looking less "doom and gloom" for the residential sector. While there are continual pressures resulting from geopolitical risks, inflation, and the cost-of-living crisis, the UK residential sector continues to receive interest from investors. In fact, the UK property market is the second-highest traded market in terms of real estate transactions globally. The residential segment also came in second globally in investment volumes in 2022.
Furthermore, contrary to media headlines predicting that mortgage rates will rise to as high as 6%, many experts speaking at the conference conveyed a more palatable prediction that mortgages will settle at around 4.5%-5% and only remain at that high level for a relatively short period.
While this will doubtlessly make buying property more difficult and add further pressure to the already stretched rental market, particularly in London, offshore investors are seeing this as an opportunity. Most of the recent offshore investment in the living sector in the UK has been from the U.S., Singapore, and Australia. However, 48% of residential investment still comes from domestic investors.
With house prices expected to drop by 4%-5% and remain weak for the next five years, subsectors such as the build-to-rent (BTR) market, student accommodation, and even affordable housing are all continuing to gain greater investor interest. This is likely because more people are opting to benefit from these flexible options instead of buying their own home. More and more people are also appreciating the value of new-build homes, particularly from a cost and energy efficiency perspective.
Environmental, social, and governance (ESG) factors are now the No. 1 consideration for investors when they are appraising a new investment. Residential property alone contributes 11% to the UK's overall carbon emissions, and there is much work to be done, particularly in the area of retrofitting existing houses, to deliver on the targets set for the industry. There is a great need for aggregated and distilled data to be shared throughout the industry, and this will be one of the key agenda items moving forward for investors and operators alike.
What Has Covid Taught Us About How We Live and Work?
The pandemic significantly affected "convenience culture," and, with the hybrid working model now becoming the norm, people are putting a greater emphasis on the things they want and expect from their places of residence. Therefore, more and more people are opting for new builds due to the amenities they offer, the perceived value they deliver, and—in a world of more conscious consumers—the superior energy efficiency they can achieve.
One of the pandemic's other byproducts was the advancement and adoption of new technologies, both in the workplace and in society. Technology, its advancement, and its continual adoption remains of paramount importance within the residential real estate sector in ensuring efficiency and the ability to remain connected in the world of hybrid working.
Evolution of the Rented Residential Living Model
The needs and wants of people in the UK, and throughout the world, are changing. We have seen a sharp increase in the sharing economy and the emergence of what has been termed "subscription living": rewarding people for their loyalty when it comes to the places in which they reside. This is an opportunity for operators to differentiate themselves from their competitors, building genuine advocacy and a loyal customer base.
However, London's housing crisis is spreading. There has been a record surge in the number of tenants looking for rooms to rent, which is far outstripping both the properties currently available and the new ones in development.
Despite these challenges, there are positives. The BTR sector alone has seen around £30 billion invested to date, with a pipeline of a further 190,000 homes to be delivered in the next five years, representing an estimated value of £170 billion.
The success of our industry, and the continued interest of investors, will likely come down to several key areas in the coming years:
Industry experts and organisations being willing to share data
The industry's ability to innovate through more efficient construction and manufacturing methods
Favourable political and regulatory mandates
Advancement and adoption of technologies to deliver operational efficiency
In Summary
Throughout our history, REdirect has worked with residential property clients, from investors to managers, across many markets. As a result, we are uniquely well-positioned to understand the needs and nuances of the industry. There is no doubt that these are difficult times for many of us.
However, through our partners' technology platforms and our team's vast experience, we are confident in our abilities to support new and existing clients in delivering on the efficiencies they need to grow their business.
If you would like to learn more about anything we have covered in this post, or discuss how we can work together to leverage your real estate technology investment for better business outcomes, get in touch today, and a member of our team will be pleased to advise you.