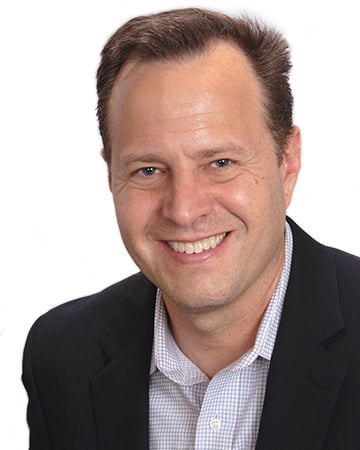 As anyone who has lived through implementing a real estate software solution knows all too well, getting system-wide software up and running isn't simply a matter of technical know-how. Sometimes, even the professionals who created the software have trouble making it work for your company's particular needs.
To be clear: real estate software solutions like Yardi and MRI are incredibly robust, game-changing tools that are continually changing the property management and real estate investment fields. They magnify the efficiency and accuracy of day-to-day operations ten-fold, enabling their users to be consistent leaders in the industry.
But getting these tools to work for you can be a challenge, especially if you don't have an in-house product expert.
Here's an example: we recently worked with a major, publicly traded real estate investment trust that acquires, owns, and operates medical office buildings nationwide. A longstanding MRI client, they had recently invested in MRI's new Budgeting & Forecasting Module, which combines data from multiple sources to offer unprecedentedly accurate and streamlined insight, with drill-down capability to the lease level.
Despite the comprehensive "workshop" trainings offered by the software vendor, the client was unable to successfully model very specific, business-critical scenarios when they tried to run their budgets. A software company, by necessity, has to focus on coding for the majority of scenarios that affect their clients. But what do you do, when you need to address a business process that the software doesn't handle? In this case, vendor support did their best to help, but in the end, the answer: "We don't know of anyone else who's doing it this way, so we can't help," was not one that our client contact wanted to take up the chain to his executives.
As real estate software consultants, we are intimately familiar with dealing with not just the common, but also uncommon and unique situations for our clients. After all, it is the unique processes that often give your company its competitive advantage over its peers. In this case, we quickly identified a viable combination of process and configuration that met the client's business need, and optimized their existing software investment.
This client also had trouble figuring out how to use MRI to combine and compare properties' budgets. Moreover, the client wanted to compare the budget occupancy reports, not just by property, but by suite number. Because such a report draws from very complex table structures, the software vendor has not included this capability in the standard reporting package to date. Although we had not encountered this specific requirement before, our understanding of the MRI table structure and reporting tools, deep SQL expertise, and general technical ability allowed us to quickly scope and build a customized report to meet the client's needs.
Once we established solutions for each of the client's challenges and were able to go live, there is no doubt that the MRI Budgeting & Forecasting Module proved to be a worthwhile investment: when forecasting is compressed down from a 30-hour project to one that takes less than four, the pay-off is significant. Once properly configured, the module pulls in all the data from already approved budgets—including those for speculative leases—with very minimal need for additional spreadsheets and manual data entry.
In the end, as often is the case with mission-critical systems, configuring the client's Budgeting & Forecasting Module to meet their particular needs required additional, creative solutions to fully help realize their software solution's potential.