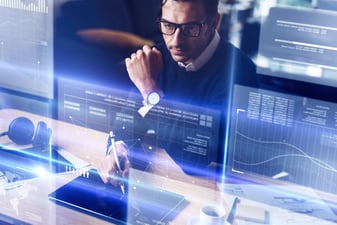 July 7, 2022 10:15AM
The Real Estate Technology Solutions of Today and Tomorrow: Choosing & Implementing New Technology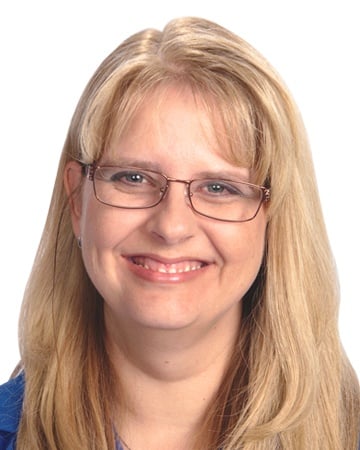 Article by
Director, Western Region
Real estate technology is changing all the time. It is an exciting time to be in this field, with innovations continually shifting and improving the ways we operate.
We were recently involved in a panel discussion on the state of real estate software, innovations in the field, and how businesses can choose and implement these technologies most effectively. In today's post, we will discuss some of the key changes we have noticed in this space and what you can learn from them to more effectively leverage real estate technologies in your business.
The Drive for New Technology
There has been a significant push for the development and adoption of new technology in the real estate industry in recent years. From our perspective, there are several driving factors behind these strides into the digital future.
The Covid Pandemic
First and most obviously, the Covid-19 pandemic caused enormous change across our industry and so many others. With physical office shutdowns and workers being required to work from home, new solutions were required to enable business operations to continue. Covid brought about a push for new technology within the real estate, accounting, and investment accounting spaces.
Many companies not only upgraded their hardware, but also switched internet providers to offer employees a faster and more reliable service from home. There has also been the need for upgraded hardware to enable people to keep up with fast-paced work on the go.
We have seen an overall reduction in the workforce, meaning that companies are having to do more than ever with the people they have.
A New Attitude to Change
As we have mentioned, the pandemic served as the impetus for change within many real estate organizations and accelerated the adoption of various digital solutions. We have also noticed that many companies are no longer as nervous about change management as they were in the pre-Covid days.
Employees who previously resisted adopting new technologies, as well as companies that were hesitant to push their employees, are being more proactive in training their technology-shy team members or bringing in new team members who are ready to embrace the new systems. With quality training, most people can adapt and learn how to use the new technology to their advantage.
Increased Demand for Data From Investors
In the post-Covid era, investors have realized there is much more information that they could be getting on their investments. Real estate has typically been far behind other areas of investment, such as stock trading, in this regard.
Investors are now demanding full visibility, wanting to understand how their assets are performing in real time. They want to be able to see their net operating income (NOI) and their internal rate of return (IRR) at any time.
As a result, we have seen a higher rate of implementation of investor accounting, and investor management tools that can provide this information in a more real-time manner.
Both Yardi and MRI offer investment accounting modules, and we are seeing more small funds and trusts implement these systems to handle accounting and provide that much-needed visibility to investors.
This has also led to an increase in asset management automation and asset management data aggregation.
Technological Investments Across the Real Estate Industry
Perhaps counterintuitively, as employees were sent away from the office to work from home in early 2020, the industrial side of the real estate industry boomed. Industrial warehouses and similar spaces were used for all kinds of new purposes, from the storage of office equipment while everyone worked remotely to managing the enormous increase in online shopping.
Historically, the industrial sector has been a low-technology portion of the real estate industry. But with these assets now being in high demand and availability of new technology to handle management and reporting being available, these assets are being added to funds, REITs, and trusts at a high rate.
We have also identified an uptick in technology investments at the property level, with maintenance and leasing teams increasingly needing to adopt and be brought up to speed on new technologies. Even for those who cannot do their core work from home, such as maintenance teams, instruction and training is being delivered remotely.
The Benefits of Increased Adoption of Technology
In this section, we will explore some of the key benefits that are coming about for our clients and others in the industry as a result of increased openness to and uptake of new technologies.
Speeding Up Payment Processing
One example of a specific way in which Covid-related technology problems manifested within real estate was in accounts payable. Accountants needing to process vendor payments without being able to go into the office and print checks on check stock pushed many companies away from using physical checks and toward EFT and wire transfers instead.
This move speeds up payment processes and allows payments to be handled from different sites more quickly and easily. We have helped several of our clients integrate payment processes into systems such as Yardi Pay or MRI Pay as well as developed NACHA files that automate the EFT, ACH, SWIFT transfers, and wire transfers from clients' ERP system directly to their bank. Depending on the client's specific bank's requirements, this can speed things up significantly.
Updating the Bank Reconciliation Process
As new technologies have come along, we have also seen significant changes and improvements to clients' bank reconciliation processes. Both Yardi and MRI, the two most popular real estate technology solutions, have an automated bank reconciliation process that can be implemented.
Another option in this area is to use robotic process automation, or RPA. Machine learning can handle a one-to-many selection process, whereas many standard bank reconciliation systems can only handle one-to-one matches.
We also find RPA useful for handling bank reconciliations in BankBook, particularly in the case of our international clients. RPA can also add journal entries or adjustments for bank fees or wire transfers that were missed. RPA can carry out reconciliations automatically on whatever timeframe the client chooses (including daily).
All of this gives businesses a much clearer understanding of their cash positions, allowing them to make better treasury decisions and eliminating the potential for human error in the process.
Changes to REdirect's Implementation Process
There have been several notable shifts in the way the implementation process tends to work for new technology. For example, far more companies are now willing to take on large-scale, six- to 12-month implementations than before the pandemic.
On the other side of this coin, we have also noticed that many clients are opting for fast implementations, sometimes with a lead time of as little as 60 to 90 days to get a new solution in place. In some cases, we will begin by getting one fund up and running as quickly as possible, and then return and get the rest of the client's funds online later.
Our implementation process has also shifted. Prior to the pandemic, we would often go on site to offer design sessions and training to our clients. Due to Covid, we did not travel for almost two years, performing all these functions remotely instead. While some companies still do not want any external visitors to their offices, others are now far more open to on-site discussions and discovery.
In general, remote training tends to take longer because it is more difficult to keep people engaged in that environment and many are more concerned with their large existing workload than with learning about the incoming system. Similarly, software problems typically take longer for the client to solve in a remote context. This means we sometimes have to build extra time into our processes to allow training to be properly completed.
We have found it best to allow our clients to be in the driving seat whenever possible. Staying adaptable is how we have continued to thrive and provide first-rate service to our clients during the pandemic and beyond.
Creating a Digital Transformation Strategy
We have noticed that clients most often run into problems when they fail to plan appropriately ahead of adopting new digital technologies. Therefore, it is critical to create a strategy before embarking on your path toward digital transformation.
We emphasize creating an overall strategy for the entire company before choosing and implementing a software tool. It is easy to see a demo and be drawn in by a tool's flashy features, but without understanding what your company needs and what each tool on the market offers, you cannot hope to choose the right product for your needs today and in the future.
We like to begin new client relationships with a requirements review. We will speak with the people who will be using the system on a day-to-day basis and with those who will need to access data to identify exactly what type and level of service they need. We will identify what help the client requires, which integrations will work, and what workarounds will be required. Only then will we bring in two or three carefully selected vendors whose products match those requirements.
A robust strategy allows clients to compare their needs against what the various software systems offer, making a decision from a more informed place. Trying to go forward without a strategy is the single biggest mistake companies make.
Technologies Disrupting the Industry
It is always fascinating to see the emerging technologies that are appearing to disrupt our industry, and this is particularly true at times of significant change.
Artificial intelligence, or AI, continues to gain strides in the real estate space. AI is similar to RPA but utilizes a different computer processing system. Companies are increasingly using RPA and AI in lieu of hiring new employees.
We have already mentioned use cases for RPA in bank reconciliations and payment processing. RPA and AI can also be used in journal entry processing, accrual processing, and virtually any other type of manual and repetitive data entry task. This cuts down on the amount of staff hours needed and frees workers up to do the things that require a human touch.
Ultimately, when it comes to emerging technologies, automation is currently at the heart of most of the major innovations. Virtually any process that can be automated will eliminate human error and save staff hours.
You can read more about our RPA journey and the things we have learned on our blog.
How Can We Help You?
Wherever you are on your journey with real estate technology, we can support you to make the right investment and get the most out of your software.
For an initial conversation about your needs and how we can help, get in touch and a member of our team will be pleased to assist you.
We look forward to helping you stay ahead of the curve with the right technological solutions for your business.