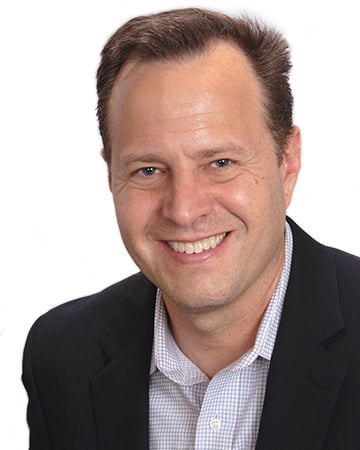 This September's Yardi Advanced Solutions Conference (YASC) in San Diego was a blast. Held Sept. 12 to Sept. 14, YASC San Diego offered a brimming pool of top talent including real estate professionals, executives, and tech experts. The premier event also, as always, served up killer insights, lessons learned, and a long list of networking opportunities for all in attendance.
Thus, at the end of each conference, we like to share the event highlights. So, without further ado, let's take look at the top five takeaways we learned from YASC San Diego:
1. Yardi Can Party
This yet-again sold-out event was Yardi's biggest conference to date with more than 2,500 attendees. Here, we learned that 4,360 Yardi clients have hopped on the conga line and are using Voyager 7s. This number represents a majority Yardi clients—we're estimating more than 80 percent—who are using and loving Voyager 7s.
At this West Coast conference, Yardi made it a point to share that it will continue to set its sights on high client satisfaction by improving features, usability enhancements, and functionality with a keen focus on Elevate, Cafe products like RENTCafe and COMMERCIALCafe, and the Investment Management suite including InvestorPlus and Investor Portal. And get this, Yardi shared that $7 billion of rent payments are processed monthly on their platform!
Let's take a deeper dive.
2. Taking Elevate to the Next Level
Yardi is now organizing itself into three platforms. Voyager is the big one—the "back office," where a lot of the magic happens: the property management functions, the accounting functions, and the investment management functions. But, we know from experience that not many executives are using the backend because it's a bit complicated.
The second platform is the "Cafe" suite of products such as RENTCafe and PAYscan—ancillary solutions that are meant to perform a specific function. A few of these are external facing such as tenants accessing the RENTCafe portal or investors using their Investor Portal.
The third platform, which dominated YASC San Diego with several sessions covering it, is Elevate. This is Yardi's new approach to front office business. Elevate is for the folks who would never think about coming into Yardi and enticing them to now rely on a Yardi feature. Such features or products include construction management—the project management side of construction jobs, not the back office accounting side found in Voyager; brokerage leasing functionality, namely deal tracking and finding new tenants; and a budgeting tool that makes budgeting accessible to non-accountants and those who need to provide input around assumptions and other financial analysis.
3. Investing in Yardi Investment Management
Investment management continues to be a significant area of growth and focus for Yardi. As a result, this has translated into a great area of growth and focus for us, helping our clients understand its depth and breath.
Yardi Investment Management continues to innovate and adjust to the market. InvestorPlus widgets are now linked to the Investor Portal, which was a historically static tool that functioned primarily as a document repository. Now that widget is linked, Yardi Investor Portal is far more interactive.
Business intelligence is now integrated with InvestorPlus, too, so clients can forecast cash flow and track expenses and see how the fund itself is doing and if there are any capital calls where the capital funding is going to.
Additionally, Yardi InvestorPlus' deal tracking tool is improving. Previously, acquisition teams in pursuit of adding a new asset to their portfolio used Argus models and evaluated the asset in Excel. Yardi is now building that in to its product, making it easier for the acquisition team to understand the impact of a potential deal with functionality that offers basic cash flow forecasting, what the IRR would be, and what the valuation would. While this may not replace Argus, it can act as a solid first step for the acquisition team to get an feel if this asset is a good deal or not.
4. Big News for Big Data & PAYscan
Tech-enabled services are making headlines. Yardi's PAYscan and the services around it, such as payment processing—receiving invoices and cash payments, scanning them, and storing the data are powerful, seamless, and convenient.
The next step for Yardi is to identify a way to incorporate big data and artificial intelligence (AI) into this platform—to identify how to make the system smarter by interpreting data. An example would be having AI learn what a client's preventative maintenance schedule is and knows to develop an order list of equipment and other items that will be needed at certain times of the year.
The addition of predictive analytics and recommendations to functionality in PAYscan, work orders, and the marketplace is just brilliant! We're truly excited about this one.
5. Yardi Spreadsheet Reporting Aims to Please with Ease
Yardi has announced that its next release will include the ability to upload and download Yardi Spreadsheet Reporting (YSR) files directly through YSR setup screens instead of jumping over hurdles to access files via Correspondence Document Manager or FileManager2. This new YSR feature makes file uploading and downloading much easier, more controlled and secure.
For advanced YSR report writers, you also might be asking, are Excel Macro workbooks supported? The answer is yes, but there are some limitations as the macros won't run until they are opened in Excel; so, you have to output the reports to Excel (not PDF, Word or screen) in order for the macros to run.
That's a Wrap
Of course, we hope you were able to make it out to YASC San Diego. But in case you didn't, we hope you found this blog helpful and provided a great general overview of news and updates.
Until the next conference, we're signing off.