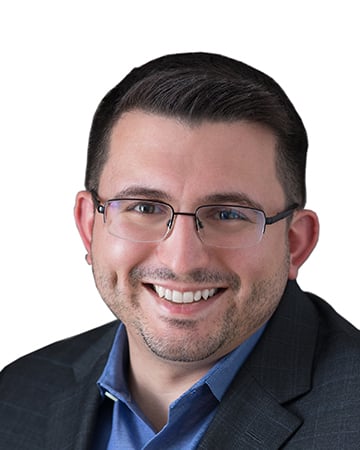 Article by
Senior Consultant

We've been hearing and working on a lot of treasury issues lately, so we recently surveyed our clients and prospects about their current treasury management process—or cash management process, as it is also called. In addition to some other very interesting results, we found the following:
64% of those surveyed do not have a treasury management system
61% do not have daily access to their cash position
88% do not have a short-term cash flow streamlined process
77% can approve payments online
While that last statistic is promising, the overarching issue in our findings is that while some technologies are being used (like online payments), the powerful ability to streamline the treasury management process, including daily access to cash positions, is being underutilized.
The Treasury Management Problem
If businesses don't have a streamlined process in place to manage cash and cash flows, they leave money on the table and beneficial strategic decision-making capabilities about investments off the table.
Let's break it down: Since cash—and the availability of cash—is the primary tool businesses use in their day-to-day operations for things like debt obligations and operating expenses (taxes, purchases, marketing, payroll, etc.) and as capital for investments (new asset acquisitions, capital improvements, etc.), understanding your real-time cash position is crucial for business success.
During the COVID-19 pandemic, cash management has become more critical than ever before. Many of the projects we've worked on over the last six months have centered around tracking cash flow and accounts receivable reporting. For many firms, access to their current cash position and reports is a differentiator for decision making (whether large or small).
Top 5 Benefits of Streamlining Treasury Management
Some key benefits of using technology to streamline treasury management include the following:
Everything is in one place.
Being able to use one system for treasury management allows businesses to see multiple bank accounts, transactions, etc., in one platform versus trying to manage cash and have a clear picture when information is scattered over multiple platforms, accounts, and portals.
Save valuable time and money.
When treasury management is streamlined, time and money normally spent on employees manually managing all aspects of your cash flow can, instead, be spent on growing your business, resulting in increased cash flows and potentially higher revenues.
Better forecasting capabilities.
It's difficult to produce sound financial forecasts when cash flows are spread over multiple locations. When treasury management is streamlined, information is more readily available to produce sound forecasts—both in the short term and farther into the future.
Reduces risk for errors.
There is an inherent risk for human error when attempting to gather and collate data managed in different places, so streamlining treasury management processes all but eliminates these errors, resulting in not only cash savings but also improved forecasting capabilities on all levels.
Eliminates waste.
Using a one-stop treasury management system allows businesses to see areas and services within their operation where cash is flowing that might not even be necessary, saving cash that can then be used more profitably.
The Solution: Streamline Treasury Management With Kyriba
We've been taking a careful and serious look at Kyriba for real estate. It offers a simplified platform to view cash flow and positions across various banks and accounts. In addition to the benefits of streamlining treasury management discussed previously, the following are some benefits we're seeing from Kyriba:
Superior connectivity. Kyriba's industry-leading banking connectivity makes it possible for businesses to connect their current banking institutions to the platform.
Easy cash and cost allocation. Cash and cost allocation can be tricky to manage, so Kyriba simplifies this often tedious and potentially costly task.
Simplified GL reconciliations. Due to Kyriba's ability to automate the GL reconciliation process, this process now results in a faster month-end close, making sound forecasting easier and more proficient.
Exceptional forecasting abilities. Here are some important aspects of forecasting you can expect from Kyriba:

Easy data entry
Access to historical data
Simple import from A/P, A/R, and other internal systems
Seamless integration, enabling the availability of real-time information
Forecast reconciliation capabilities including analytics, comparisons, and more
Personalized forecasting from a variety of criteria (business units, periods of time, borrowing activity, investing activity, and custom user-defined activities)

Track record of success. Businesses that use Kyriba have enjoyed saved labor hours overall per month that were previously spent on treasury management, and specifically, saved hours per month that were formerly used on daily cash positioning.
We are working closely with the Kyriba team to make sure their solutions work for the real estate industry. We've completed many hours of training on the product and have pored over the limitations to ensure that Kyriba will, in fact, be a good fit for our industry. Contact us and let us put this knowledge and expertise to work to help connect you with Kyriba—your one-stop treasury management system.