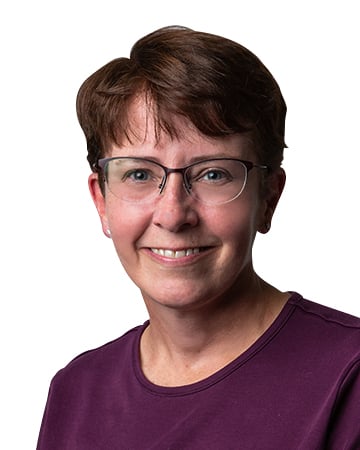 Article by
Director, REdirect Assist
It has been just a few months since MRI officially released the newest version of its award-winning real estate software system, and already MRI X is causing a bit of excited buzz, not just by MRI users, but across the industry.
In case MRI v4 users fret that they are being asked to leapfrog over six versions, rest assured that the X is meant to signify it is the next generation of real estate software solutions, and not the Roman numeral for 10. It is also a nod to MRI's continual ode to flexibility (emphasis on the x in that keyword, too), a way that MRI aims to adapt as each client's business grows, changes, and "eXpands." It is also an alliterative fit with several new MRI apps and features, such as the MRI Application eXchange—MAX—or the MRI Information eXchange—MIX.
Here are the top five most notable features of MRI X:
1. It is browser- and device-agnostic.
No matter what your browser of choice—Firefox, Chrome, Safari, or Explorer—utilized on any device of your choice—your desktop, tablet, or smartphone—MRI X is optimized to look beautiful. Its elegant, streamlined, and device-agnostic appearance is matched by an equally clean, intuitive, and enjoyable user experience.
2. Cloud options abound…
MRI offers three options for users looking to use MRI X Software-as-a-Service (SaaS), known in laymen's terms as a cloud-based service. The three cloud options are Core, Flex, and Prime, in order of cost and benefits, with Prime offering the highest security protection.
Also notable is that MRI X—unlike some of its real estate software competitors—can be hosted on your own servers, which may be a huge factor for some companies—particularly those with their own, robust, in-house IT departments.
3. … and the view from the cloud is spectacular.
Previously, MRI users who migrated from MRI Windows to MRI Web had been disappointed that the web-based version no longer included the Report Search function. In MRI X, the Report Search function is back, and better than ever.
In other ways, too, earlier web-based versions of MRI weren't as user-friendly as the Windows version. This was particularly true for commercial clients and back-office users. But with MRI X, the same clean, beautiful, and intuitive interface that users know and love on their desktop is perfectly replicated on their iPad or Android when they're out in the field.
4. Retain your customizations
Users will quickly realize that one of their favorite new features of MRI X is its ability to retain, or "favorite," your unique customizations, such as custom reports, oft-visited pages, etc. These favorites are stored and displayed in the dashboard view, giving you a quick glimpse at all the information that you need at a glance, whenever you need it.
(Note: MRI users who are still using Windows will have to update their user-interface "view" customizations to web pages.)
5. Smart, Simple, Strong Search
Saving the best upgrade feature for last, surely the most notable and crowd-pleasing new feature of MRI version X is its smart, intuitive, comprehensive, yet incredibly easy search function: MRI • GO.
Imagine this: You're a property manager with 1,001 things to do today. You receive a phone call from an irate tenant, upset that a blue Honda is parked in his parking spot. Simply type in "blue" in the MRI • GO search box, and it will instantly pull up the record of every tenant, guest card, or vendor who has the word "blue" in any of their fields. In just seconds, you can discern that tenant John Smith owns a blue Accord, and you can immediately drill down to get his contact information and ask him to move it.
*****
With other new features and modules to boost MRI Version X performance even further—such as MIX and MAX—there's a lot to consider. To help you determine whether MRI X may be right for your company, schedule a consultation with us today.