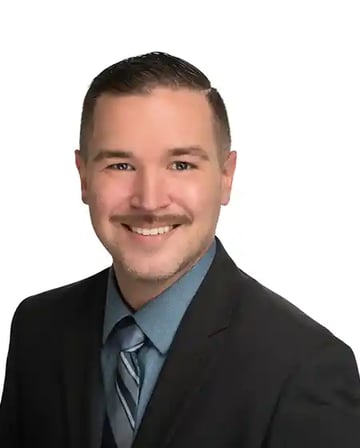 Article by
Project Manager
Members of the REdirect team recently attended YASC 2022 in San Diego, an event tailored to help real estate industry professionals stay ahead of trends and emerging challenges with a stimulating combination of classroom instruction, networking, and access to in-depth industry insights.
This year's conference was a celebration of reconnection for those who attended and represented a valuable opportunity to come together and share ideas in person. Those thoughts were expressed by all members of the Yardi team who spoke during the conference, including Anant Yardi, the company's president and founder.
Today's post shares important takeaways and new developments from the conference.
Key Takeaways
Key Advancements in Yardi SharePoint
Yardi SharePoint integration has made some key advancements, which will cause clients to compare how they structure their data on SharePoint with how Yardi structures data and make new decisions on best practices.
Beta Testing of New Features
Yardi is in the beta testing phase of a new parking solution. For many years, we have used work-arounds like Rentable Items and non-tenant leases, but once stable, this should solve challenges for many of our clients and create opportunities for implementation.
Income Contract Element for Clients Managing Construction and Renovations
Many of our clients earn more income with construction than with managing properties, and for those clients the income contract feature of Yardi's job cost program is an invaluable tool. This element is designed for those who manage construction and renovations or bill property owners.
Other Important Takeaways From Sessions
Developments in the Affordable Housing Market
Big news was shared by the Spotlight on Affordable Housing panel. The Elevate Compliance Manager will arrive at the end of 2023. The tool will provide access to Voyager, RENTCafé, and Yardi RightSource from one platform. The dashboard for this tool provides access to Overdue Certifications, Applications, Available Units, Occupancy, Delinquency, and more, with tiles for Upcoming Certifications, Resident Activities, Prospect Activities, Miscellaneous, RENTCafé, and RightSource.
A range of new features and improvements to existing tools were also highlighted, including the Affordable Rent Change function allowing changes to all Affordable Programs on one screen, the addition of Local Programs to Affordable Ad Hoc Reports, and Affordable waiting list enhancements like reporting by problem, lottery-based tracking, and the ability to track multiple programs.
Updates to RENTCafé Affordable Housing
The RENTCafé Affordable Housing program allows users to accept applications, manage compliance, and provide residents access to online payments, maintenance requests, newsletters, and process annual recertification, all in one program. The RENTCafé tool also includes new permissions, leading practice workflows, and the ability to take control of an application from an applicant or resident in Site Manager. A Rural Development Management Fee is also coming this fall.
Another exciting feature for RENTCafé users is Document Stacks. This development provides a quick and easy way for users to split and reorder household member documents during the submission process. All documents are saved to the "Unstacked Documents" pile, and various custom document "stacks" are created, like Identification Documents, Income Verification, and Asset Verification. Users can drag and drop documents from the unstacked pile to the appropriate document stack.
Review of Innovative Yardi Products
Sessions also shared details of several innovative Yardi products and how they can be customized and configured to meet each user's unique needs. Products reviewed included Investment Manager, which provides capital tracking and investor reporting capabilities, and a user-friendly portal. Another session highlighted the integration of Yardi's Deal Manager and Forecast Manager with the Deal Comparison module.
Another session spotlighted Yardi's new customer-focused approach to onsite relationship management, CRM IQ, which is scheduled to be released in the coming months. This tool takes the concepts of using global customer data and applies them to the property management industry.
Finally, an introduction to Forecast IQ showcased this solution's applications for multifamily budgeting and explained that with the help of this product, users can quickly, simply, and accurately create property budgets. This tool is an excellent option for clients who wish to have a more user-friendly experience when budgeting.
Commercial Spotlight
The Commercial Spotlight session shared the details of the 2023 rollout of Manager Suite. This suite includes Lease Admin/GL/AR/Fixed Assets and incorporates all Voyager data in an Elevate interface. Like other Elevate products, it won't require any extensive upgrades but rather sits on top of the current Voyager platform.
Investment Accounting Highlights
Formerly known as Investment Management, Investment Accounting is Yardi's "Back Office Investment" platform and can be used for various applications, including financial consolidations, ownership management, and capital processing. In the session spotlighting this tool, Yardi shared that it provides a wide range of performance metrics and includes reporting capabilities like financial statements, investment analytics, and customizable notices.
REdirect's Place in the Market
Thanks to conversations had at YASC 2022, it is clear that REdirect has brand recognition from Yardi employees and Yardi users.
If you would like to learn more about any of the topics in this post or about how we can work together to leverage your real estate technology investment for better business outcomes, get in touch today, and a member of our team will be pleased to advise you.