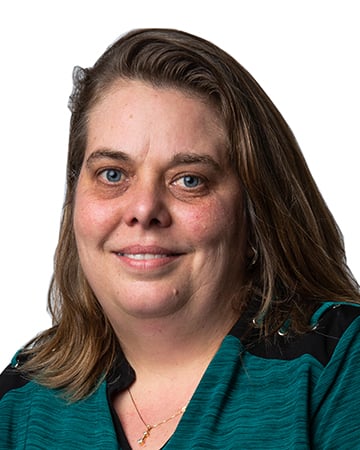 Article by
Team Lead, REdirect Assist
Yardi Property Management software is so intuitive and comprehensive that thousands of real estate professionals use it to run and optimize all aspects of their business processes.
As with any software, however, your team will need training to understand how to use it and get the most out of it. But first, let's walk through some important things you should know about Yardi.
When Do You Need Yardi Training?
Whether you have Yardi software already or are considering purchasing it, there are various stages at which you'll need to provide training or retraining. Let's examine some of these stages.
Onboarding
We are in a tech-savvy age, and it is expected that professionals will use specialist software for their various roles. However, while it is possible to learn some systems on the job, others require in-depth training. New hires and existing employees who have not previously used the system should be taken through a Yardi software training process.
Because of how business-critical Yardi is, you should grant employees full access only when they can demonstrate that they fully understand the software. Integrate Yardi software training into your onboarding process to ensure that your new hires can perform all their required tasks confidently and accurately. Don't forget to factor training into your hiring budget and timeline.
Transition of Responsibilities
Personnel changes are a normal process of business growth. Workers leave, people get promoted, and responsibilities shift as business needs change. When transitions happen for whatever reason, providing Yardi software training to the relevant employees/positions is a must.
Ensuring you provide robust training will make the transition easier for everyone. Never assume the person with new responsibilities already knows everything they need to know about the software and associated processes. There are many different modules within Yardi, and workers may need to learn an entirely different module when they are promoted or change responsibilities. Again, ensure you factor training into your budget and timeline estimates.
When There Is a Significant Upgrade
All great software systems update periodically. Yardi is no different. These updates are necessary for several reasons: to fix bugs or other technical glitches, and to add new features and functionalities.
While most updates are minor, a major update can change so much about the software that your team will need training to adapt to the new version. These types of updates usually feature new modules or a change of functionality.
When these updates are performed, software companies share their release notes to help clients adapt to the changes. These notes can be hundreds of pages long and written in very technical language. Reading through the documents and figuring out what the changes are and how you can adapt can be enormously stressful and time-consuming.
To be safe, a professional software training service with expertise on Yardi can walk you and your team through any significant changes. Our team at REdirect Consulting reviews all the product release notes and can help you break through all the noise to work out what is pertinent to your needs and your team. We pride ourselves on staying up to date on all Yardi upgrades and changes.
Automation
In an increasingly technological age, automation is now a given. In fact, if you don't begin automating some of your business operations, you are likely to lose customers. That's why most businesses are turning to automation systems to streamline their processes.
However, automation usually comes with a learning curve as employees adapt and become familiar with new technologies. That's why it's better to phase your introduction of automation systems rather than trying to do everything all at once.
Yardi is a comprehensive suite with several automated business solutions. When you upgrade your automation using Yardi, you'll need to train your team to adjust. Leaving them to figure it out is a recipe for disaster. Ensure that your Yardi software training covers any automation processes you intend to use. Also keep in mind the business processes that inevitably change when automations are deployed. Keeping a record of processes helps with change management as well as for future reference.
New Modules and Customizations
As we've mentioned, Yardi is one of the most exhaustive real estate software solutions on the market. The software has so many different modules and features that you are bound to need to add or use a new one from time to time.
For instance, if you were using the RENTCafé suite and you wanted to add modules from the Multifamily suite, you'd need to organize a fresh training session for all team members on the new module. Likewise, if you want to add something new, such as Yardi Debt Manager, your team will need to be trained on all the components and customizations so that they can keep functioning well and achieving their goals.
If you need help getting things set up to start off on the right foot, get in touch with our friendly team. We'd be delighted to help you.
Hire a Software Training Firm
While Yardi offers a learning platform, sometimes a dedicated training session is what will work best for your team. Working with a software consultancy can help get your team up to speed with the latest technologies. Using our extensive experience and expertise, we will ensure everyone understands the software and how to use it.
We can help you purchase and install the software, install new modules, keep up with updates and changes, and advise on exactly who needs what training.
Want to discuss Yardi software training for your team? Drop us a line to get started.