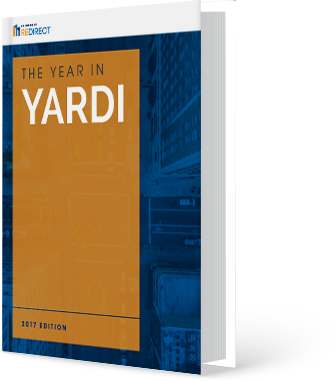 eBooks
The Year In Yardi 2017®
For Yardi, 2017 was a great year: This real estate technology software giant saw wildly successful YASCs on both the east coast and west coast; introduced cutting-edge upgrades, features, and platforms to its clients including Yardi Investment Management 7.5, InvestorPlus, and Orion Business Intelligence; and, announced the release date of Yardi Voyager 8 for 2021. To help you keep up with all the news and changes, we've compiled everything you need to know about Yardi in 2017 in one simple eBook with examples of implementation success.
REdirect Consulting stores emails for our own reference. We won't share your email communications with any third parties for marketing purposes without your permission. If you would like to learn more, please call us or visit our Terms of Service or Privacy Settings page.
Forms marked with * are required.