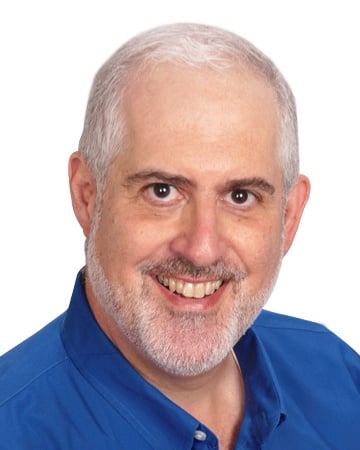 Article by
Sr. Consultant
Let's be honest: implementing a cutting edge enterprise property management accounting solution like Yardi can be exhausting. By the time you're up and running in phase I, you're happy just to have it smoothly performing core management and accounting functions.
The result is that other modules and advanced features get relegated to the back burner. We call this all-too-common plateau of software utilization "implementation fatigue." And who can blame you? After all, your job is managing real estate, not wrestling with software.
If you're like the majority of Yardi users, implementation fatigue can lead you to neglect some key functions, including a lot of the bells and whistles that sold you on the software in the first place. Here are some of the most commonly underused—or downright ignored—functions in Yardi property management software:
1: Correspondence Management
Beyond just a streamlined way to process and disseminate tenant notifications, Yardi's correspondence management module allows you to easily merge information from your system (including lease data, reports, and graphs) into automatically generated emails, letters, or even PDFs. And sleek, seamless correspondence tracking isn't just limited to tenants; you can revolutionize the way you communicate with vendors and owners, too.
2: Automated Notifications
Whether it's an upcoming tenant insurance expiration, lease expiration, or an option notice, imagine never missing a critical date again. Automated notification functions can also be customized to help your team stay on top of processes and work flows that need tending, as well as notify you of a wide range of time-sensitive lease obligations and options.
3: Accurate Budgeting and Forecasting
Yardi's Advanced Budgeting (licensed at additional cost) is a major step forward for property owners and operators. It enables you to incorporate future rent, recoveries and other revenue from the lease level. You can include leasing and occupancy assumptions by individual units, by type, or more globally—based on your view of the business outlook. Though it's not quite a crystal ball, this tool gives you the power to create better budgets and make business decisions with a clear view of their impact—which, ultimately, shows on the bottom line.
4: Accounts Payable
Sure, you may be using the built-in features that allow you to track invoices and print checks, but you can take it to the next level: ditch the passing-'round-the-paper approval process entirely and automate your accounts payable workflow. Yardi offers this capability (licensed at additional cost) as a fully integrated part of their expanding suite of products.
5: Property Attributes
Long gone are the days when property lists were a static, stiffly categorized way of grouping your buildings. Using property attributes, Yardi enables you to create dynamic property lists, based on your customizable parameters, with your unique set of values. Your analytics will never be inaccurate due to overlooked property list maintenance.
In Yardi, implementing property attributes allows you to classify and organize your properties in ways that reflect your unique day-to-day operations. The icing on the cake: you won't need to create custom reports to use them. Yardi's standard analytics engine will offer your attributes as run-time options, automatically.
To be sure, there are many incredibly useful functions built into your property management software that you don't know (or forgot) about. With some guidance and creativity, you can expand the potential of your system and your information, exponentially. If you or your team is showing symptoms of common implementation fatigue, it may be time for a customized gap analysis, which can identify ways to maximize the return on the software investment you already made.
Since this blog was written in 2015, many other new Yardi functions and features that have become available. To learn more about the latest, read our blog: "5 More Functions of Yardi You Aren't Using (But Should)."