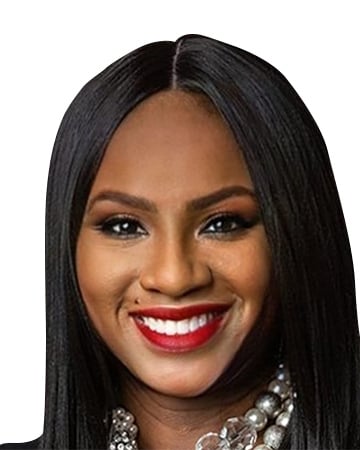 Article by
Industry Principal, Affordable Housing
Back by Popular Demand
"5 Functions of Yardi You Aren't Using (But Should)" is one of our most-viewed blogs of all time. But, it was written in 2015. Since then, Yardi has grown to offer many more amazing products and modules. As a result, we've decided to write another blog highlighting new pieces of Yardi's real estate software you should know, implement, and use regularly to make your company more efficient and positively impact its bottom line.
Here are five Yardi functions you aren't using, but should:
1. Chart of Accounts Validation
Your Chart of Accounts is the heart of your Yardi system, home to your general ledger accounts—and Yardi has a validation tool that you can use to analyze your Chart of Accounts before you import, troubleshoot, and refine it. The tool reads a CSV file and spots various issues with account mapping. One example might a heading account that's missing a corresponding total account. You can use the tool to edit the Chart of Accounts, correcting problem accounts, and save the chart as a CSV file that can be imported into Voyager. What's great is that this tool can be used to validate your Chart of Accounts during an implementation or yuro current Voyager Chart of Accounts.
2. Database Snapshot Report
The Yardi Database Snapshot Report shows information about your database setup and configuration. You can review it during implementation to ensure your setup is as planned and/or use it as a tool for spotting errors with setup or configuration during day-to-day operations. You can email the report or save it on your network as either a Microsoft Excel or Adobe PDF file. For affordable housing properties, the Database Snapshot Report interface includes: database accounts and options, general ledger accounts and inter-company setup information, charge codes, property and property control information, project information, certification information for each housing program, and affordable accounts and options. The Database Snapshot Report is available on the System Administration menu if you are using the Yardi Affordable Housing module.
3. Intercompany Accounting
Yardi Intercompany Accounting can be taken advantage of by properties or investment management entities, allowing you to manage "due to/due from" relationships between entities you own and/or manage. Intercompany Accounting enables one entity to handle accounting tasks for another—usually to pay bills and/or receive money.
4. Purchasing
Core Voyager offers purchasing functionality, which includes purchase requisitions, purchase orders, change orders, and recurring purchase orders. This purchasing functionality allow you to implement approval workflows and control spending limits by expense types. Purchase requisitions add an additional layer of approval to the purchase order process, enabling employees to request, but not purchase, products and services; a purchase order, on the other hand, is essentially an authorization to make a purchase. A purchase order has no impact on the general ledger until it is accrued or pulled into a payable. Because purchase orders have no financial impact, you can give access to maintenance and property personnel.
5. Construction Management
The Yardi Voyager Construction Cost module—or the Yardi Job Cost module—is a full-service web-based job costing and receivables solution. The Yardi Voyager Job Cost module manages finances every step of the way for any size construction project, and can be customized—no matter the construction phase—with user-defined jobs, cost codes, automation, and job cost forecasting to monitor and control construction costs. Projects range from commercial, office, industrial, and residential to mixed-use developments.
With Yardi Voyager Construction Management, project and property managers, developers, and general contractors can track budgets, job budget revisions, job bids, expenses, funding sources, draws on construction loans, subcontracts, contract and purchase order commitments, and retention. The Job Cost module also offers a suite of construction management reports, including job cost analytics, contract analytics, draw analytics, retention reports, WIP reports, and forecasting reports. For a more in-depth look at the benefits of the Yardi Voyager Construction Cost module, read our blog.
Yardi for the Win
As you can see, there are many, many useful functions built into your Yardi property management software that you didn't know existed—or maybe you forgot about them, or maybe you've just been so busy, you haven't been able to give them a second glance. However, we've hopefully inspired you to tap into the wealth of potential your Yardi system has in store for you. Good luck! And let your trusty implementation and consulting team lend a hand if you need it!