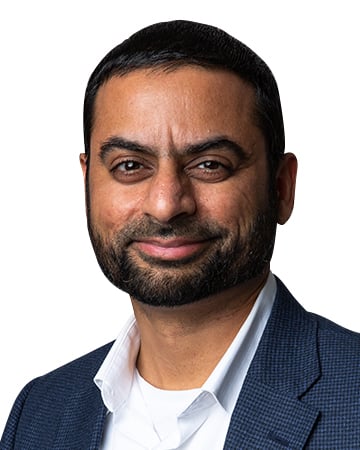 Bigger Construction Costs in the Big Apple
New York City is officially the most expensive place to build in the world, according to Turner & Townsend's 2017 report on international construction. Are we surprised? The study revealed that the average cost of building in the city was $354 per square foot last year. Our Big Apple beat out Zurich—2015's the most expensive city to build in—where the average cost was $328 per square foot. (These averages combine residential high-rises, office, schools, hospitals, and shopping centers, according to a recent article by The Real Deal.)
The high cost of construction is largely attributed to materials and labor. New York was second to Zurich when it came to average hourly wages for construction workers—at just a hair under $100 per hour; however, the The Real Deal noted that the Turner & Townsend report didn't differentiate between union and non-union laborers. This is often noted as a determining factor for rates with nonunion labor considered less expensive. The report identifies New York as a market suffering from a shortage of skilled labor, making construction projects even more difficult and expensive; it also examines the cost of building materials, noting that structural steel beams cost $2,359 per ton for a project requiring 100 tons of steel and $116 per square foot for medium-strength concrete. It doesn't stop there, though.
How to Keep Costs in Check
Regardless of where you are, construction costs are expected to grow nationwide by 3.5 percent in the next year, so it's critical to properly and scrutinously track and account for construction projects. It all adds up.
Luckily, MRI's JobCost and Yardi's Construction Cost modules are two full-service job costing and receivables solutions that manage finances every step of the way for any size construction project. You can tailor either the system to meet your needs with user-defined jobs, phases, and cost codes so you can monitor and control construction costs. But let's take a deep dive: Here are 5 ways MRI and Yardi's construction cost modules keep your projects on-budget and improve profitability.
Tight reigns on cost controls:

With MRI and Yardi's construction cost modules, you have complete financial oversight to setup automated over-budget monitoring, track all actual costs, each transaction, in real-time, and compare them to the job budget. You can get molecular by viewing budget-to-actuals and commitments on a project-to-date basis, calendar basis, consolidated basis, or by percentage of completion. You can even perform projected final forecasting and cash flow forecasting. Pretty intense stuff, but all hyper-critical to making sure you stay on budget in the most expensive city to build in the world—or any other place for that matter.

Increase operational efficiency

: A fully integrated construction accounting module, like MRI's and Yardi's offerings, reduce data integration headaches while eliminating manual data entry, reducing errors, and maintaining rules consistent with your core accounting system.

Monitor project performance with reports

: Virtually every modern construction management software offers extensive reporting with highly configurable analytics. Take Yardi Construction reports, for instance, they deliver info and analytics related to budget amounts, revisions, commitments, change orders and amounts billed to date per category. You can even run custom job cost analytics to create your own reports. Slice the data any way you like—by property, job, cost code, or job attribute, you name it—to get the analytics you need.

Maintain contract compliance

: Set up and track your contracts, subcontracts, change orders, purchase orders, invoices, and retainage on all jobs. Measure and monitor commitments on a project-to-date basis, calendar basis, consolidated basis, or by percentage of completion to make sure you're complying and keeping your contractors happy.

Leverage forecasting

: Forecast cash requirements, enter pending revisions and costs, and easily validate contracts to help profit margins. To take it a step further, Yardi's Construction module seamlessly integrates with Yardi's

Advanced Budgeting & Forecasting (ABF) module

. If budgeting by job is required, Yardi's updates to its ABF software are very useful. Updates include creating new projects as "Quick Jobs," which represent amounts for pending or future developments that haven't been entered into the primary project's job cost; entering attributes to Quick Jobs; and converting them over to actual live jobs with budgets.
By Our Calculation
If you aren't using Yardi Construction or MRI JobCost to help monitor and progress your construction projects, you should be. If you're on an old system, or maybe you're just getting on-board with using one of these tools now, we're here to help simplify the process for you and get it fully integrated with your accounting ERP. We can make the transition easier and more efficient—whether it's determining which module is right for your business, helping you with implementation, or walking you through any questions you may have post-go-live with our expert consulting team. Whether you're building in the most expensive city in the world or not, every dollar adds up and every minute counts, so make sure you are making the most of both with an advanced construction cost module like Yardi's or MRI's.